Wondering about planning a holiday? We are pleased to announce that Spirita Holiday Packages will soon be posting more articles on planning a holiday, holiday events in Hurghada and in the whole south Sinai. Local News, Special offers from hotels such as Aqua Vista Resort & Spa Hurghada, Announcements for latest events, Openings of new Hotels, Diving centers and Clubs. All is now available at your finger tips so let us help with accommodation for your needs for your next trip. Be a frequent visitor, we have some of the most amazing value hotels, and make use of our fast growing, free of charge services before you book your next trip to the resort in Hurghada. Let us help turn your next holiday into the best vacation ever!
Looking for Holiday Reviews for the Aqua Vista Resort & Spa Hurghada?
Aqua Vista Resort & Spa Hurghada Holiday Reviews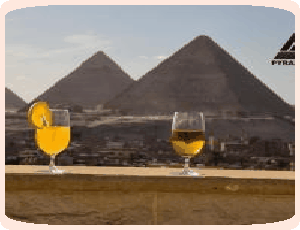 "we stayed at the aqua vista this year, the hotel itself was lovely very clean and the staff very friendly and helpfull. wouldnt go back though, this is because all entertainments were in french so our children didnt understand and couldnt use the kids club! the food was very poor mainly constisted of rice,chicken and beef every night just with… "
"Ok, it is what it is! Essentially, butlins for the French, Germans and Russians. However, considering what we paid £84 for 2 nights for two people, it is not bad value for money! From what I observed, the staff were very welcoming and very very good with kids. If you are a family with a budget then this could be… "
"Me and My boyfrind went to this hotel from 10 days! All the staff at the hotel are frendly and welcoming, however same as other peopel have said all the enertainment both day and night is all in Fench and Russians there is nothing in English. During are stay we did book two very good trips with sky tours which… "
"We felt very let down by this hotel and they certainly didn't want the british there.On arrive they said they had no bed available,nothing in english.( no info) food was horrible and I kept the toilet company for the first week. Ordered a cake for my partners birthday for 9.30am and it was given to him by the cleaners later… "
"checked in with travel rep told to get tea as kitchen closing as arrived 9.30 pm.all inclusive armband fitted on return from tea and rep had departed told no room available.two other couples told same and after unhelpfull reception staff and useless anti brithish manager you will ever meet we was all moved to sister hotel 1001 nights under duress… "
"Arrived 2100hrs on friday 01052019 there were two other British couples also.After the run around,from the reception staff we were told the hotel is over booked and we were being moved to the sister hotel 10001 nights,We were all not happy as we had paid for the Aqua Vista and knew the 1001 nights was cheaper,After constant no helpfullness by… "
"Aquavista and Aquablu are joined together so all in all this is a massive place. There is also a hotel on the beach which is a 5-10 min walk (dont bother with the bus) which you may get drinks from and sunbeds for free, it is called the Albrotro's I think. Food was great in all the 3 sit down… "
"We stayed at the aqua vista from 29/08-05/09/08. We are a family of four adults and two small children. The resort was very clean, the rooms were spotless and always made up very well, the staff were friendly and always smiling, the pools were beautiful. The food was good, edible and plentiful (if a little repetitive!) breakfast was lovely if… "
"Well, we originally booked for the aquablu resort but was put into aqua vista. Aqua vista is a well better hotel, the hotel is spotless & the grounds of the hotel is super! The food wasnt much but there was always something to eat as you had a choice to eat out of any of the four resturants, i found… "
Hurghada Hotels
Some thoughts for stuff to do in Egypt
See the map for suitable areas!.
Visit the aquarium grotto garden. (Cairo)
Buy ornaments made of Great Sand Sea Glass of the Libyan Desert. (Cairo)
isit the crazy Khan El Khalili bazaar. (Sharm El Sheikh)
Muzawaka Tombs (Al Wahat Ad Dakhlah) The forgotten mummies of Dakhla oasis.
Muzawaka Tombs (Al Wahat Ad Dakhlah) The forgotten mummies of Dakhla oasis.
More Hotels in Egypt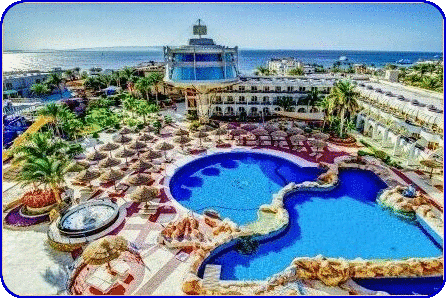 Take a Taxi to Hurghada
Egypt is an absolute nightmare for auto travel and getting to the Aqua Vista Resort & Spa Hurghada or nearby resorts can get a real pain. So why not take a pre-booked taxi and arrive at your hotel relaxed? You really don't want to take a random taxi, even at the airport, so try and book a reputable Hurghada taxi firm in advance.

Popular Hotels This Week