Wondering about sorting vacations? We are pleased to announce that Spirita Holiday Packages will soon be posting more articles on sorting vacations, holiday events in Sharm El Sheikh and in the whole south Sinai. Local News, Special offers from hotels such as Hotel Dreams Vacation Resort Sharm, Announcements for latest events, Openings of new Hotels, Diving centers and Clubs. All is now available at your finger tips so let us help with accommodation for your vacation this year. Be a frequent visitor, we have the best hotels, and make use of our fast growing, free of charge services before you book your vacation this year to the resort in Sharm El Sheikh. Let us help turn your next holiday into the holiday of a lifetime!
Looking for Holiday Reviews for the Hotel Dreams Vacation Resort Sharm?
Hotel Dreams Vacation Resort Sharm Holiday Reviews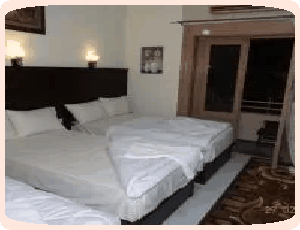 When we booked this hotel and read some of the reviews we were a little worried as some were pretty bad!!…but I seriously dont know what they was on about! this hotel was great!! Great pools, great rooms (could do with a little makeover tho) lots of food! and brillaint staff!! they have a great animation team! kids could never get bored! we stayed for 2 weeks! and enjoyed every minute! the mexican and Asia restaurants are a must! they are great! and we had a nice meal and evening at the love boat too! (this is on the beach) also the grill house on the beach this is nice, however we only ate there once cos we didn't find out about it until the 2nd to last night! its also included in the all inclusive. We only ventured out of the hotel once! and that was to nama bay! we had a nice meal in rock cafe but then got harrased by shop wokers when walking around! they try everything to get you in there shop! just say no and walk away.
We had a fantastic holiday and would definatly recommend the hotel, and we even plan to go back!!
Great hotel stayed here once and twice in Dreams Beach, staff are very friendly and helpful. Quiet for sun bathing around the mexican pool which is great, music is played at the others but you can still hear it at this pool but its just not as loud. Food excellent but at night prefer to eat at Dreams beach restaurant as this is more like a restaurant the vacation one more like a canteen. Rooms cleaned every day with change of towels. Additional restaurants with extra charge are a must to go to, the Mexican is fantastic food and fab staff very cheap for what you get also the Asia restaurant which is chinese and indian is great too. Great holiday all round and love the weather,food and people.
Went to this hotel for 2 weeks and have to say me and my family had the time of our lives. everyone is so friendly and welcoming. The food is great and the drinks just keep flowing all the while you are there. Delicious pancakes served everyday around 3pm at the Mexican bar, do not miss them. I am already looking forward to going back to the same hotel in October.
Sharm Hotels
Some fantastic ideas for interesting things to do in Egypt
Go to the map for suitable areas!.
The Hanging Church (Cairo) Standing atop 2nd-century Roman ruins, this church is one of the oldest and most iconic in Old Cairo.
Stay in Hurghada Marina. (Hurghada)
Take a Qarun lake boat ride.  (Cairo)
Discover the beauty of underwater in the blue hole of Dahab. (Alexandria)
Discover the beauty of underwater in the blue hole of Dahab. (Alexandria)
More Hotels in Egypt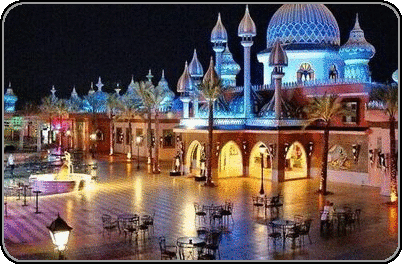 Take a Taxi to Sharm
Egypt is an absolute nightmare for auto travel and getting to the Hotel Dreams Vacation Resort Sharm or nearby resorts can get a real pain. So why not take a pre-booked taxi and arrive at your hotel relaxed? You really don't want to take a random taxi, even at the airport, so try and book a reputable Sharm taxi firm in advance.

Popular Hotels This Week