Wondering about where to go on holiday? We are pleased to announce that Spirita Holiday Packages will soon be posting more articles on where to go on holiday, holiday events in Sharm El Sheikh and in the whole south Sinai. Local News, Special offers from hotels such as Hotel Iberotel Club Fanara and Residence Sharm, Announcements for latest events, Openings of new Hotels, Diving centers and Clubs. All is now available at your finger tips so let us help with accommodation for your vacation this year. Be a frequent visitor, we have some of the most amazing value hotels, and make use of our fast growing, free of charge services before you book your vacation this year to the resort in Sharm El Sheikh. Let us help turn your next holiday into the trip of a lifetime!
Looking for Holiday Reviews for the Hotel Iberotel Club Fanara and Residence Sharm?
Hotel Iberotel Club Fanara and Residence Sharm Holiday Reviews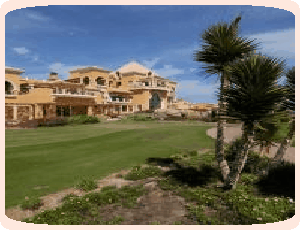 Iberotel Club Fanara and Residence is sited at about the best position in Sharm El Sheikh. The hotel staff have to be the best in Egypt, nothing is too much bother for anyone from the lowest to the highest employee. The rooms are spacious and cleaned thoroughly every day. The food in the 3 restaurants is wonderful, and varied for every taste. Would highly recommend a visit.
Although a little more expensive than some hotels in Sharm the Fanara was worth every cent. The welcome on arrival set the scene for a very enjoyable holiday for 4 English ladies out for a bit of sun, sea, sand and cocktails. Every member of staff was pleasant and helpful. The rooms were spotless and changed every day. The food was very good, plentiful, varied and beautifully presented. Not one of us had an upset stomach although we were particularly careful with hand washing and used alcohol gel before eating or handling any food. We all enjoyed a massage and other pampered treats. One thing that did annoy us was the reserving of sunbeds with a towel and then not using them until later in the day. We had a few days of struggling to find enough beds and a place to put them. The pool staff helped to find extra beds but it was irritating that people can be so selfish. The German and Russian visitors were persistantly rude and ill mannered towards all the staff and other holiday makers which really angered me.
A day trip out to Cairo to the Pyramids was brilliant and the hotel provided breakfast at 3am and provided an evening meal in the room for your arrival back to the hotel. All in all it was a fabulous holiday and would definately reccommend this hotel to anyone who wants to visit Sharm El Sheikh away from the main towns. Thank you to all the staff and your wonderful smiles x
Stayed in the residence part- only 5 to 10 mins walk to beach.
3 different restuarants to chose from- all are buffet style, with lots on offer.
Pools are very good and sun loungers can be found all day.
Beach is amazing. Reef has lots of varieties of fish. You can hire snorkels and a digital camera for the sea from the on-site dive shop. Recommend to go to the beach before 9am to get a choice of sun loungers.
Staff are very pleasent and always on hand to help.
Taxi to airport using the hotel taxi service is £15.
Sharm Hotels
Some fantastic ideas for stuff to do in Egypt
Consult the map for suitable areas!.
Couple up on Giftun Island. (Hurghada)
Visit Al-Rifa'i Mosque. (Cairo)
Discover the beauty of underwater in the blue hole of Dahab. (Alexandria)
Dive the Red Sea. (Sharm El Sheikh)
Dive the Red Sea. (Sharm El Sheikh)
More Hotels in Egypt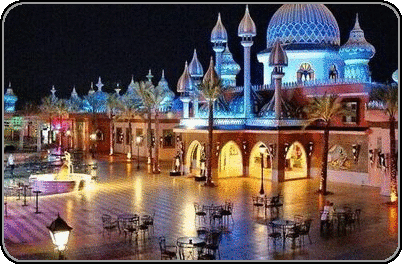 Take a Taxi to Sharm
Egypt is an absolute nightmare for auto travel and getting to the Hotel Iberotel Club Fanara and Residence Sharm or nearby resorts can get a real pain. So why not take a pre-booked taxi and arrive at your hotel relaxed? You really don't want to take a random taxi, even at the airport, so try and book a reputable Sharm taxi firm in advance.

Popular Hotels This Week