Wondering about where to go on holiday? We are pleased to announce that Worldwide Holiday Packages will soon be posting more articles on where to go on holiday, holiday events in Sharm El Sheikh and in the whole south Sinai. Local News, Special offers from hotels such as Hotel Jaz Mirabel Club Sharm, Announcements for latest events, Openings of new Hotels, Diving centers and Clubs. All is now available at your finger tips so let us help with accommodation for your vacation. Be a frequent visitor, we have some top quality hotels, and make use of our fast growing, free of charge services before you book your vacation to the resort in Sharm El Sheikh. Let us help turn your next holiday into the trip of a lifetime!
Looking for Holiday Reviews for the Hotel Jaz Mirabel Club Sharm?
Hotel Jaz Mirabel Club Sharm Holiday Reviews
Just returned from two weeks at the Mirabel Club and had a really good time. If you want out and out relaxtion hopping from pool, beach to bar or dinner this is a hotel and to be honest it's hard to put it down.
The hotel is incredibly clean and well looked after, the staff literally work around the clock keeping the place up to scratch. The staff are also fantastic in their approach and professionalism. Ahmed Said at the Cactus Restaurant is world class in his approach to hospitality and I can think of many individuals around the world who could do with taking some of his work ethics!!
The food is good and a safe bet for anyone who is used to the sometimes problematic sides of eating while in Egypt, the Club is a smaller hotel and you are limited to the main restaurant and snack bar whilst their are other restaurants on the 3 hotel resort you can only use all inclusive at one of these. To be honest the food is the same but a change of scenery can sometimes be nice in which case you have 3 al a carte restaurants on site (paid options) which are very good, the Italian particularly is excellent…. have the canneloni!
The rooms are clean, well kept but basic in style but once you're in and settled they're a great base to work from. Ideal for a young family too as they have a partitioned area with two single beds seperate to the main room.
In terms of getting out and about, Nabq bay is a bit isolated about 25 minutes by shuttle bus into Naama bay although there is La Strada down the road which has shops, supermarket, McDonalds, Starbucks and soon to be Hard Rock Cafe. You can see that in time this will be a real up and coming resort and Naama bay won't be used by people staying in Nabq Bay until then it's 15 minute walk or 3 minute cab ride.
Overall I would definitley recommend this hotel to anyone looking for a safe bet, Eqypt holiday!
Just arrived home after a thoroughly relaxing holiday, I am quite a "picky" person but could find nothing to "pick" about. Staff were without exception both friendly and helpful, everywhere continually cleaned. Bottles of water free and plentiful . Lots of choice in the restaurant and creme caramel to die for ! The lack of nightlife was not a problem for us, but younger folk might find it so.
We just arrived back from the Jaz Mirabel Club on Saturday, so here are my thoughts.
My sister and I flew from Gatwick with Viking Airlines, arrived to the Hotel at about 7.30pm.
On checking in, the lobby is very nice, the staff at the check in desk were very professional and helpful, telling us all we needed to know about the resort. The resort is made up up of 3 hotels, the club, the park, and the beach. All very nice. After checking in we went straight to the restaurant for some dinner, you just help yourself, and sit wherever you like. Alcohol in the restaurant too. We thought overall the food during the holiday was very good, we didn't have any tummy problems. We used the Cactus Restaurant for Breakfast and Dinner, and the snack bars for lunch. All very good, and quick service.
During the evening there is usually a singer in the lobby bar, which is ok, but we weren't really there for the night life, and went for one or two drinks in the evening. Also, the service in the bar is good. The service at the pool bar was also good. The measures of spirit to mixers in drinks can be very strong, so we stuck to beer mostly.
The rooms are immaculate, very clean. Every day, the entire resort was cleaned and preened to perfection.
The only thing we found during the holiday, as 2 females alone, were that we got some unwelcomed attention from a few of the male staff. Unlike some of the other Brits in the complex, we were not there to make friends with staff, and just wanted to get our drinks without any hassle, but there were a couple of the male staff (as there are no female staff at the hotel) that would make inappropriate comments, my sister seemed to get alot of this, the comments were funny at first but towards the end of the holiday I didn't like the undertones of these comments. I would say if you are female travellers alone, then be quite firm from the beginning of the trip and try not to get into conversation. Harsh, but it saves hassle and worrying if you can get a drink without being harranged by the staff, just for info I am 26 and my sister is 23, I don't know if these staff would act like this with older people, or women this age who were with their boyfriends/husbands.
There seemed to be lots of kids around, not Brits, but Italians and Dutch, possibly it was half term for them. There was a kids club, that seemed to keep most of the kids quiet for the day times, although in the restaurant at night, it occassionally seemed over run with children!
We also went on a snorkel trip with Mr Diver who is on site, and this was good. The guide Redas, was very informative, and kept a close eye on us all while we went snorkelling as a group, was a good trip, even though the snorkelling was in a very choppy red sea!
A point that did let the hotel down was that there is a market place within the hotel, this is fine, but during the morning times, the hawkers from the shops (about 2-3 of them) come to the pool, trying to get you to have a haircut, or have a henna tattoo. We said no on the first day, but they still persisted on asking us every day, which got really annoying towards the end of the holiday.
Although there were a couple of points that let the hotel down, we both thoroughly enjoyed our trip to the Jaz Mirabel Club, and would definitely visit again, as we found it very relaxing and just what we were after for a week.
Just for info, you can access the internet in the lobby, they give you a laptop to use, its about £7 for half an hour. There's a good gym there, free use of sauna/steam room/jacuzzi. Mini Bar and Room Service not included in All Inc deal. The water in the mini bar is not part of the all inc, so everyone was getting the bottles from the bar at the end of the evening to wash teeth with in the morning.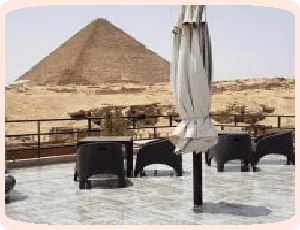 Sharm Hotels
Some fantastic ideas for unmissable trips to do in Egypt
Consult the map for suitable areas!.
Nilometer (Cairo) An ancient instrument used to measure the waters of the Nile so Egyptian farmers would know whether to expect famine or flood.
Boating at the Shore of Alexandria. (Cairo)
Explore Giza Solar Boat Museum. (Giza)
Baron Empain Palace (El-Montaza) Located near Cairo's El Korba district, the abandoned mansion continues to inspire mystery and rumor throughout the city.
Baron Empain Palace (El-Montaza) Located near Cairo's El Korba district, the abandoned mansion continues to inspire mystery and rumor throughout the city.
More Hotels in Egypt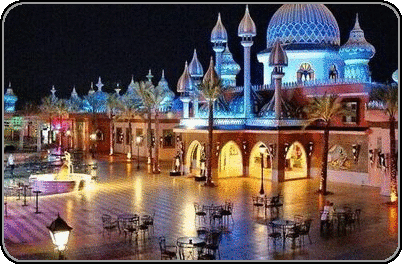 Take a Taxi to Sharm
Egypt is an absolute nightmare for auto travel and getting to the Hotel Jaz Mirabel Club Sharm or nearby resorts can get a real pain. So why not take a pre-booked taxi and arrive at your hotel relaxed? You really don't want to take a random taxi, even at the airport, so try and book a reputable Sharm taxi firm in advance.

Popular Hotels This Week