Wondering about planning a vacation? We are pleased to announce that Worldwide Holiday Packages will soon be posting more articles on planning a vacation, holiday events in Sharm El Sheikh and in the whole south Sinai. Local News, Special offers from hotels such as Hotel Radisson Blu Resort, Sharm El Sheikh, Announcements for latest events, Openings of new Hotels, Diving centers and Clubs. All is now available at your finger tips so let us help with hotel for your needs for this years holiday. Be a frequent visitor, we have some really exotic hotels, and make use of our fast growing, free of charge services before you book this years holiday to the resort in Sharm El Sheikh. Let us help turn your next holiday into the holiday of a lifetime!
Looking for Holiday Reviews for the Hotel Radisson Blu Resort, Sharm El Sheikh?
Hotel Radisson Blu Resort, Sharm El Sheikh Holiday Reviews
A beautiful hotel. We upgraded to a room right on the beach which I think had just recently been built. Had never been to Egypt before, but had amazing weather for a full 7 days. Went on an All Inclusive basis. There are about 4 restaurants, however we could only eat in the one buffet restaurant, all other restaurant's were at a charge, food was good, but did get a little boring after a week. Didn't really venture out the complex as we were just there for a relaxing week which we definetly got. There are some shops and a couple of supermarkets across from the hotel which we went for suncream and postcards. Staff could not do enough for you. My boyfriend felt a bit unwell one day, I think just too much sun, as Scot's are not used to 40 degree heat. He put the do not distrurb sign on the door so the maid wouldnt come and clean the room. However the maid came back at around 8pm and asking if we wanted the room cleaned and if we needed clean towels, he then gave us some water as my boyfriend had said he hadnt felt too well. I have never stayed anywhere where the cleaners come back at that time and see if you wanted the room cleaned. Would recommend, had a great time.
We have just returned from Radisson Blu Resort and despite the building work happening we had a great time when we complained it was dealt with very quickly so full marks to the staff. We didnt do much for the week we were there but the pool was amazing and the surroundings are very inviting.we made good friends with the pool side bar staff including the management and they were a good form of entertainment they seem to love the interaction from the guests. the animation team tried theur best to get us involved in the activities on offer but didnt quite get the point that we were there to relax and the music became very trying by the last day so an i pod is advised. on a whole we enjoyed our time at this hotel just keep in mind to ask the travel agents about current renovation work so you dont have a nasty surprise.
What a great week. We took our 4 month old daughter on her first holiday. A 7 day all inclusive trip to the Sun seemed the perfect choice. We couldn't have had it better. The staff at the Radisson where attentive to our every need, looking after the baby when needed. Golfing, Snorkling, Go Karting and dancing dervishes where all organised by the hotel while the heated jacuzzi was the perfect spot for babies first swimming lessons.
Thumbs up for a top week. And the beer wasnt bad either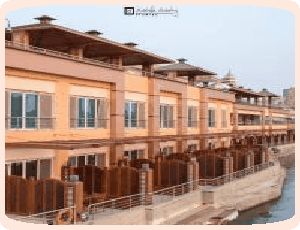 Sharm Hotels
Some thoughts for stuff to do in Egypt
Check-out the map for suitable areas!.
Samir Lama Memorials (Egypt) Scattered monuments in the middle of the Sahara dedicated to the late Egyptian actor and desert explorer.
Hathor Temple (Dandarah) One of the most well-preserved temples of ancient Egypt.
Enjoy at Makadi Bay Water World. (Luxor)
Unfinished Obelisk (Aswan) The Largest Known Ancient Egyptian Obelisk.
Unfinished Obelisk (Aswan) The Largest Known Ancient Egyptian Obelisk.
More Hotels in Egypt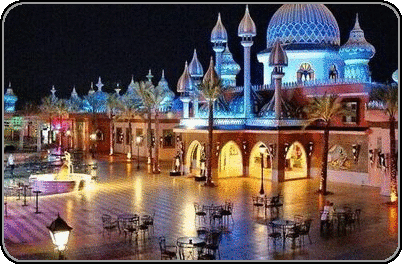 Take a Taxi to Sharm
Egypt is an absolute nightmare for auto travel and getting to the Hotel Radisson Blu Resort, Sharm El Sheikh or nearby resorts can get a real pain. So why not take a pre-booked taxi and arrive at your hotel relaxed? You really don't want to take a random taxi, even at the airport, so try and book a reputable Sharm taxi firm in advance.

Popular Hotels This Week