Wondering about sorting vacations? We are pleased to announce that Worldwide Holiday Packages will soon be posting more articles on sorting vacations, holiday events in Sharm El Sheikh and in the whole south Sinai. Local News, Special offers from hotels such as Hotel Sierra Sharm El Sheikh, Announcements for latest events, Openings of new Hotels, Diving centers and Clubs. All is now available at your finger tips so let us help with room for your next trip. Be a frequent visitor, we have the best hotels, and make use of our fast growing, free of charge services before you book your next trip to the resort in Sharm El Sheikh. Let us help turn your next holiday into the holiday of a lifetime!
Looking for Holiday Reviews for the Hotel Sierra Sharm El Sheikh?
Hotel Sierra Sharm El Sheikh Holiday Reviews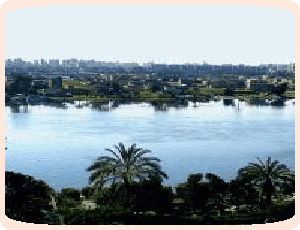 Just got back from a very enjoyable stay at the SIERRA Hotel. I do not underdstand what some people expect for there money. I agree that the food is a little basic but there is a wide choice, so everybody should be able to find something to eat. . We stayed for 10 days and was not ill once. You just have to be a little bit sensible. The drinks were very nice as were the Pizzas by the pool. The beach was fantastic, snorkelling will never be the same again. I can not say anything bad about this hotel. Our rep was late picking us up.Tthe hotel shuttle bus took my husband and myself to the airport for free. We didn't even ask them.The only comment I will make is about the evening entertainment. Although the fountain bar in soho square, which is part of the all inc package and is open until 1am, the entertainment seems to be geared mainly towards the mother land Russia. The nightclub is All inc until 4am and not 1am as someone else had suggested, always a good bit of fun, All inc covers local drinks only. The rooms were spacious and clean as was all of the hotel. I will definately go back next year.
The Sierra is a nice hotel, very clean and tidy, really nice pool area and most of the staff are really helpful and welcoming. Our room was always clean and tidy thanks to out cleaner who was a godsend, a $1 per day tip ensures that you have plenty of water in your fridge, the cleaners only leave 2 bottles of water per day but due to the heat you will go through liters per day. The only draw back was the food, nothing special but I wasn't to keen on any of the meals provided, breakfast was fine really nice but the afternoon and evening meals wasn't up to much, over all it was a nice holiday and if the food gets better I would go back anytime, but thats my view, try it ?
Just back yesterday from the Sierra hotel. A really nice hotel in a lovely area. Much preferred where we were located to the more popular Naama Bay which to be honest, I didn't really like at all.
The Sierra is clean and bright. The staff are variable, mostly very nice and acommodating, but some are a bit surly, but only a few. The secret is to tip when you are there and they will make sure you are looked after, especially if you are at the pool and they will bring you drinks all day long – look out for Louie, he was really nice and he made sure we always had drinks. The rooms where nice and bright. The air con was fabulous and the beds very comfy. I slept better there than I do at home. The rooms are cleaned every day and we had fresh towels every day too. The pool was lovely.
Now for the only thing that stops the Sierra from getting 5 stars – THE FOOD! I can honestly say hand on heart, that I am the least fussy person ever – I've been on holiday loads of times and stayed in some rough places, but the food at the Sierra is dreadful! There is lots of choice, yes, but trying to find something edible is very difficult. The breakfasts were nice, fresh made omelette was lovely, lots of pastries, cereal etc. However, main meals were awful. I ate cakes all week (which were lovely), but couldn't eat anything else. Everyone was complaining about the food but I think the last couple of days it did improve slightly. We went into the Hard Rock Cafe which was nice. Also, the eateries in Soho square are meant to be very nice. Heard good reports about all of them. The drinks are good, the gin, vodka etc tasted good, sometimes with all inclusive it can be horrid, but these were nice. Try the Sinai Special cocktail – lovely! The entertainment was pretty dire – a russian singer most nights – and even if you go down to soho square, its the same people, but we went just to relax. Younger people went into Naama Bay where there were loads of clubs and bars, but I don't know how they afford it.
The location was nice, at first I thought we were very out of the way, but the surrounding SOHO square was nice, with lots of eateries a couple of bars, ice rink and bowling alley. I reckon in a few years this will just get bigger and bigger.
TIPS
Don' t bother taking towels – they will provide you with them.
If you have long hair, take a hair dryer – the hotels are terrible.
DO NOT BUY DRINKS THAT ARE OFF ALL INCLUSIVE – 2 Malibu (no mixer) £20 – I'm not kidding!
Be very careful in the sun – it was 38 degrees a few days, mostly 35. Scorching hot. You will need a very high factor.
I tried Deet 50% and Avon Skin so Soft – still got a few bites but not too many. Some people were absolutley covered in bites.
Despite not eating much, I still ended up on day 5 with the dreaded "tummy bug".
Barter Barter Barter, for everything, even the trips which are really expensive.
Don't go swimming with the dolphins – extremely expensive, lovely, but not worth it. We paid a fortune for 15 minutes then had to sit for an hour through a DVD and the hard sell of pictures and I felt really guilty afterwards although the dolphins looked well looked after.
Go on a boat trip – snorkelling is fantastic – I am not a strong swimmer, but one of the divers chaperoned me and made sure I was ok, it was amazing seeing the fish – we even saw a turtle – but barter a price as they are quite quiet just now.
Be aware of prices – everything is really expensive.
Don't buy at the airport £3 for a can of diet pepsi!
All in all the Sierra was really nice. My friend has been to Sharm loads of times and says this is the best hotel she;s been in (even better than the Savoy). A friendly hotel with a nice atmosphere. The animation team were nice and didn't hark on if you didn't want to join in (try the water aerobics though – it was a laugh although the Russian music will drive you mad by the end of the week (me and my friend were humming the tunes on the plane coming home)! Would definately go back to the Sierra – hopelfully the next time the food will have improved.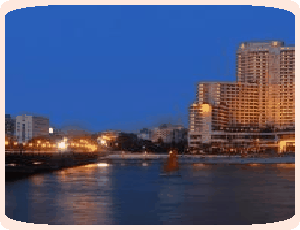 Sharm Hotels
Some thoughts for exciting stuff to do in Egypt
Consult the map for suitable areas!.
Walk through the valley of artisans. (Luxor)
ance with the Egyptians around a campfire. (Hurghada)
The Temple of Abu Simbel (Nubia) Ozymandias' time-keeping temple.
Boating at the Shore of Alexandria. (Cairo)
Boating at the Shore of Alexandria. (Cairo)
More Hotels in Egypt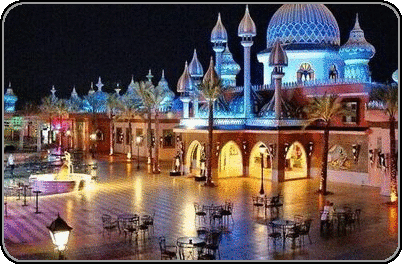 Take a Taxi to Sharm
Egypt is an absolute nightmare for auto travel and getting to the Hotel Sierra Sharm El Sheikh or nearby resorts can get a real pain. So why not take a pre-booked taxi and arrive at your hotel relaxed? You really don't want to take a random taxi, even at the airport, so try and book a reputable Sharm taxi firm in advance.

Popular Hotels This Week