Wondering about where to go on holiday? We are pleased to announce that Worldwide Holiday Packages will soon be posting more articles on where to go on holiday, holiday events in Sharm El Sheikh and in the whole south Sinai. Local News, Special offers from hotels such as Hotel Sonesta Beach Resort and Casino Sharm, Announcements for latest events, Openings of new Hotels, Diving centers and Clubs. All is now available at your finger tips so let us help with room for your vacation. Be a frequent visitor, we have some top quality hotels, and make use of our fast growing, free of charge services before you book your vacation to the resort in Sharm El Sheikh. Let us help turn your next holiday into the holiday of a lifetime!
Looking for Holiday Reviews for the Hotel Sonesta Beach Resort and Casino Sharm?
Hotel Sonesta Beach Resort and Casino Sharm Holiday Reviews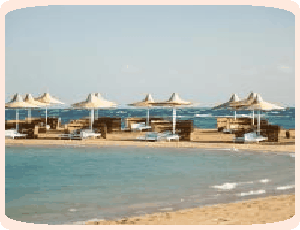 This is a really nice hotel all the staff cannot do enough for you… the place is kept very clean. The food is a little repetative but that's what you have to expect on a all inclusive holiday it's okay though something for everyone… if ya are the five star diner then don't book all inclusive!!!!!!!! Naama Bay only 5 to 10 mins walk lots do there… the weather is mega hot we went late may beginning June and it was 39 Plus some days……. rooms have great air con…and if ya have any probs just ring reception they can't do enough too help ya… Good tip is give the pool attendants who gives the towels out a good tip and he will secure your beds everyday for you….so no early morning's to go and put ya towels on the beds…. All in all a really good holiday with happy staff would definately go back…….
Eight adult family members went to this hotel.. We were on an all inclusive basis. We arrived in early hours of morning and had a quick check in. Staff took us swiftly to our rooms which were large, clean and cool. Ethnic in style. Some snacks had been laid on in each room. Restaurants were brilliant with fabulous variety of food. All pools were crystal clear and bars supplying endless drinks and snacks were available at all times. The resort was spotless. Gardens and walkways pristine. Highly recommend this hotel to all ages. You could choose quiet or noisy. There was a place for everyone. A 15 min walk fo Naama Bay along a well lit walkway, or shuttle bus from hotel. Coral in the sea close to beach had loads of beautiful fish swimming around it.
Have just returned from a week stay at the Sonesta Beach Resort., The hotel was excellent, room was enormous more like an apartment than a hotel room. Bed was enormous, two seperate rooms with single beds in plus lounge area with tv. The food was very nice, two main restaurants plus one specallist which you had to book also an Italian which you had to pay e xtra for. Pools were very nice with plenty of sun beds and parasols. Would highly recommend this hotel and hope to go back again myself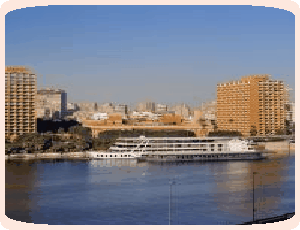 Sharm Hotels
Some thoughts for stuff to do in Egypt
Check the map for suitable areas!.
The Temple of Abu Simbel (Nubia) Ozymandias' time-keeping temple.
Enjoy sound and light show of the Giza Pyramids. (Giza)
Relax around the Magic lake in Fayoum. (Cairo)
Hot Air Balloon Ride over the Nile river. (Luxor)
Hot Air Balloon Ride over the Nile river. (Luxor)
More Hotels in Egypt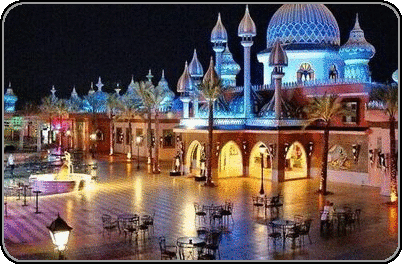 Take a Taxi to Sharm
Egypt is an absolute nightmare for auto travel and getting to the Hotel Sonesta Beach Resort and Casino Sharm or nearby resorts can get a real pain. So why not take a pre-booked taxi and arrive at your hotel relaxed? You really don't want to take a random taxi, even at the airport, so try and book a reputable Sharm taxi firm in advance.

Popular Hotels This Week