Wondering about where to go on vacation? We are pleased to announce that Spirita Holiday Packages will soon be posting more articles on where to go on vacation, holiday events in Hurghada and in the whole south Sinai. Local News, Special offers from hotels such as Palm Beach Resort Hurghada, Announcements for latest events, Openings of new Hotels, Diving centers and Clubs. All is now available at your finger tips so let us help with hotel for your needs for your vacation. Be a frequent visitor, we have the best hotels we could find, and make use of our fast growing, free of charge services before you book your vacation to the resort in Hurghada. Let us help turn your next holiday into the vacation of a lifetime!
Looking for Holiday Reviews for the Palm Beach Resort Hurghada?
Palm Beach Resort Hurghada Holiday Reviews
"We spent a long time looking at reviews before we choose this hotel. We are very very pleased that we did I will try and give the best overall view that I can. It is about a 20 min drive from the airport, which should cost you about 30-40LE. We booked transfers via our agent and wish we hadnt as… "
"I want to write a review because I rely heavily on them myself. This is a bit long winded but I think that the information may be useful to those who intend to go. Hurghada: as a town, I didn't find it very pleasant but the advantages are significant: inexpensive, great sea and relatively convenient for visiting Cairo and Luxor…. "
"We stayed at the Palm Beach Hotel for one week,in oct.2017. This hotel is fabulous,very quiet,everything was ok…rooms,cleanlines,services,pool,beach…lovely gardens… There are two restaurants and five bars in the hotel. The staff were very friendly. We recomended this hotel for anyone looking for a peaceful holiday. Will be going back next year. more "
"We came back to this hotel to spend two weeks of our holiday here after our very good experience in January 2019. We found very good service and hospitality again in a quiet place about 10 km from center of Hurghada (that can be reached very comfortable and cheaply by the hotel taxi). About 50% of tourist were speaking Russian,… "
"For a group of three, including a 7-year-old boy, Palm Beach turned out to be an ideal getaway from Moscow's drizzle. The weather was excellent for most of the stay (the last two days were somewhat dampened by Hurghada's trademark wind). Palm Beach is a modern facility taking up a large plot by the Red Sea. There's virtually nothing within… "
"In general, this is a nice hotel to stay in. It isn't a big hotel, but it looked very nice. The desk service isn't good. It looked like there are several people working there, most of them are not friendly, but one or two are. Also, you have to be lucky that you don't have to wait for 5 minutes… "
"It's quiet hotel, ideal for families and those who are in need of see, sun and rest from big city. more "
"For the third time I visisted Hurghada, the two first times in summer, this year in January. About the weather I can say it wasn't excellent. We've stayed 8 days and two days were very cloudy, a few days were colder (± 15°C) in the mornings and evenings and we had about three days of wonderful weather with lots of… "
"Mir hat dieser Urlaub sehr gut gefallen. Dieses Hotel kann ich auf jeden Fall weiterempfehlen. Die Betreuung seitens ecco war… "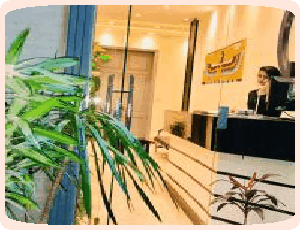 Hurghada Hotels
Some great ideas for amazing places to do in Egypt
Go to the map for suitable areas!.
The Pyramid of Senusret II (Al Lahoun) It might not be the prettiest pyramid in Egypt, but it may be the muddiest.
Visit Red and Bent Pyramid. (Giza)
Buy ornaments made of Great Sand Sea Glass of the Libyan Desert. (Cairo)
Explore Luxor Temple and Museum at night. (Luxor)
Explore Luxor Temple and Museum at night. (Luxor)
More Hotels in Egypt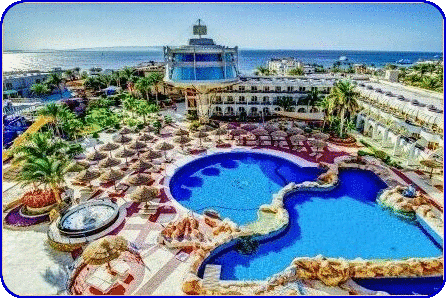 Take a Taxi to Hurghada
Egypt is an absolute nightmare for auto travel and getting to the Palm Beach Resort Hurghada or nearby resorts can get a real pain. So why not take a pre-booked taxi and arrive at your hotel relaxed? You really don't want to take a random taxi, even at the airport, so try and book a reputable Hurghada taxi firm in advance.

Popular Hotels This Week