TURKEY – SPECIAL OFFERS COMING SOON
Looking for Holiday Reviews in Holidays Turkey?
Holidays Turkey Holiday Reviews
 If you did not know, Turkey is in the top 10 most visited countries in the world and for good reason. It is a unique country in the first place and traditions are combined with the modern world and old world hospitality. Turkey is the country where the concept of "all inclusive" is at home. Turkey and especially Marmaris managed to develop tourist services and at the same time to keep the sights in perfect condition. Country that does not admit any compromise which managed to make performance in tourism. More information about Turkey, you can find here. Therefore, it is preferred increasingly more Romanians, who are drawn to the irresistible offers.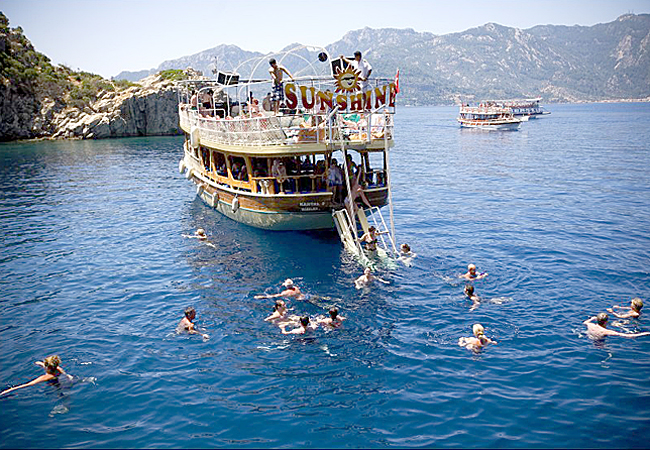 What can visit in Turkey? I would not be able to make a complete list. You can enjoy the sights of unique beauty, for example Pamukkale. Another unique destination in the world is Cappadocia, which you can admire the best on board a hot air balloon. The beauty of the place is perfectly complemented by hot air balloons, which carries tourists to a height where they can admire breathtaking. Turkey has much to show, it is important to have well established before a route and inform you about what you want to visit.
Marmaris
Situated in a beautiful golf breathtaking, at the meeting of the Aegean and Mediterranean, Marmaris resort is surrounded by a beautiful pine forest that makes you think in peace and harmony. Port almost perfectly natural and location surrounded by mountains with beautiful trees really worth admiration visitor.  Marmaris can be considered a starting point for cruises along the Turkish coast and offer fun and the opportunity to shop.
Marmaris is a port city and tourist resort located in southwest Turkey on the Aegean coast in the province of Mugla. The town is about 90 km from Dalaman International Airport is need about 70-80 minutes drive to arrive. All the way from the airport to the city, you can admire the scenery of mountains covered with Mediterranean pine forests will be breathtaking. This ancient city has a rather long history, although it is not certain since when was founded in the 6th century. The place was known as Physkos. There is a castle built by the Ionians first format is preserved today and rebuilt by the Ottomans in 1522. The resident population of the city is about 31,000 inhabitants and during the season amounted to about 300000-400000.
The city is located along the banks of a charming bay, large enough to provide opportunities for sightseeing and shopping for tourists. It is also a center for sailing and diving, with two large and several smaller ports and is a popular location for hundreds of cruise ships. If you like nightlife, there are many nightclubs and bars to suit all tastes and demands, located in the center of Marmaris, in and around ports in the "Bar Street". The city is well known as a gateway to the island of Rhodes in Greece. You can enjoy a day trip to Rhodes in a fast catamaran cruise.
Things to do on Holiday in Turkey
Suggestions from around the world for fun things to do on holiday.
Find more things to do on Holiday
Start a treasure hunt, hide things in the sand everywhere around you, write hints on cards and make your friends start looking.
37
Play on the Boardwalk
35
Search for AirBnB holidays in Turkey Holidays Turkey
Having heard so many horror stories from hosts and travellers alike, and been on the receiving end of their 'little hitler' attitude, we are no longer recommending AirBnB. Please try Booking,com or TripAdvisor!