Looking for Holiday Reviews for Grand Oriental Hotel?
Grand Oriental Hotel Holiday Reviews
"The first thing that struck me about this hotel is its colonial architecture. Its a part of history. The hotel is overseeing the port and provides good view of the sea. The tariff is very cheap for the facilities. There is no swimming pool though. If you don't believe spending too much on hotels but want a nice place to"
---
"It's not good at all…the rooms and the hotel stink badly. Especially the old wing. If they are giving you the old wing please don't fall for the charm of it it is sick and horrible. the only good part is the spa and the food"
---
"Room was spacious with quiet air con and cold fridge. Bathroom had bathtub with hot water which is a rare find in SL. Staff were friendly. Location is good for those wanting to do some sight seeing around Colombo and great for those catching the train to other parts of the country (central train station only a few blocks away)…. "
---
"I was also one of the travellers to be fooled by the description of the hotel in the website and snaps..The reception and lobby was the only decent part of the hotel. Old room with furniture probably 50 years old noisy AC…Staff were ok but incapable lot at the reception. Tried to overcharge me for the 10% charge I paid"
---
"Don't be fooled by this hotel's name – undoubtedly it was a "Grand Oriental Hotel" – but that was 100 years ago. The lobby is probably the nicest part of the hotel it's all steep downhill from there. The hotel overall is really dilapidated. We stayed one night actually checked out at 3am to catch an onward flight and were"
---
"The room ambiance was good without a bath and hot water and a/c were unreliable Things went well until the last day when we had to leave for the airport early morning. We had settled the bill previous day and when we were about to leave they came back saying we didn't pay the Mini Bar Bill. There was a"
---
"it is a good value hotel rooms r not so good some rooms r terrible!! food could be the best in Colombo and nice view of harbour at harbour view restaurant service is ok I do not recommend it for business people. more "
---
"* Beautiful building * Fine interiors * Weird hot water system * Friendly polite courteous staff like most people in Colombo * Harbour restaurant has a very fine view and the breakfast is just great Things went well until the last day when we had to leave for the airport in afternoon. Came back after some last minute shopping only"
---
"We arrived in Sri Lanka after a month backpacking round Japan on a budget. After a month in youth hostels any hotel was going to be good but the Grand Oriental was something else!! Porters opened the doors for us and ushered us into the grand lobby the staff were lovely everything was beautiful. Our room was big and airy "
---
"What was once a Grand hotel is now a faded lady. Excellent service and food and the hotel has a top floor restaurant giving a wonderful overview of the harbour and ships coming and going. The ground floor Sri Lankan restaurant served a near lukewarm buffet on the night we ate there. The bedroom whilst large had a bedspread that"
---
Colombo Hotels Hotels
SriLankan Air Taxi to Colombo Hotels
Sri Lanka is a land that is truly blessed by Nature. Its beauty unfolds in myriad ways and with so much to see, time is precious and getting to the Grand Oriental Hotel or nearby resorts can get a real pain. So why not take a Sri Lankan air taxi and arrive at your hotel unstressed? Internal flights in Sri Lanka operate from a dedicated domestic terminal at the Bandaranaike International Airport and fly to Colombo City (Waters Edge, Kotte), Bentota, Dickwella, Koggala, Kandy, Castlereagh, Sigiriya, Batticaloa and Trincomalee.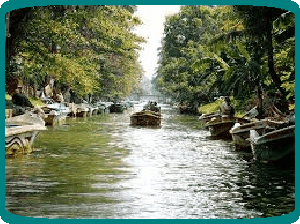 Popular Hotels This Week