Looking for Holiday Reviews for Hill Top Hotel?
Hill Top Hotel Holiday Reviews
"We stayed in this hotel for 2 nights as part of our sri lanka tour. The hotel is very comfortable and the views lovely. The rooms were very comfortable and the staff very friendly. The food was buffet style but good and plenty of choice. There is a swimming pool which we enjoyed after a long and tiring day. more "
---
"Loved the hotel .. especially in relation to the service .. the bellmen were most attentive and courteous and went out of their way to ensure that my stay was most comfortable. In particular Ajith one of the bell men made several trips to my room to ensure that my dry cleaning was completed prior to my departure the next"
---
"We stayed here for 2 nights and on arrival the service was swift and efficient. Our room was clean and all you can ask of a room in this price range the bathroom did have a little mould in the shower but who cares! Our room overlooked the pool and had a superb view yes there was a little noise"
---
"This is a pleasant and slightly old-fashioned hotel but that is part of its charm. It is situated (as the name suggests) up a very steep hill in Kandy and if you can arrange transport it should not be a problem. There are no lifts in the hotel so if you have elderly people in your party or anyone who"
---
"I was surprised when i came to the hotel as i wasn't reading any much good review about hilltop. The room we got was great and was just right. there was proper AC and the bathroom although basic was clean. our room overlooked the swimming pool. pool was basic nothing fancy but i did see some guests enjoying the pool…. "
---
"My family and I stayed at The Hill Top for one night only as part of a tour. We had 2 rooms overlooking the pool. The rooms were a good size and clean. The only negative comment I have is that there were fair sized gaps under the balcony and room doors. Certainly big enough for large insects (mosquitos)and little"
---
"We stayed here for one night during a 2 week holiday in Sri Lanka. It was one of three hotels recommended by Plan Sri Lanka. When looking at the hotels this one was the cheapest. We checked it out on TA and went with an open mind. As the reviews have said it is a bit dated and shabby in"
---
"OK so it's not the lap of luxury but it's adequate for a couple of nights and it's clean with modern fittings in the bathroom. There is a pool if you fancy a quick swim but note it's only open from 8.30am to 6pm. The staff were lovely and there are a few little shops for cards etc. The buffet"
---
"An average hotel the rooms are pretty large but still not upto 4* standard. Found it pretty noisy both on the street below as well as in the hotel. Even with you room door shut you could hear the conversations in the corridors! The food at the restaurant is normal fare. The tea not as good as the other hotels"
---
"This is isn't a bad hotel but not a great one. Quite average. If you are on a budget but don't want to stay in guesthouses-this may be a good choice for you. The hotel is probably around 25+years. Quite dated. The hotel is one large block-about two stories. Each room has balcony with a view of city. The pool"
---
Kandy Hotels Hotels
SriLankan Air Taxi to Kandy Hotels
Sri Lanka is a land that is truly blessed by Nature. Its beauty unfolds in myriad ways and with so much to see, time is precious and getting to the Hill Top Hotel or nearby resorts can get a real pain. So why not take a Sri Lankan air taxi and arrive at your hotel unstressed? Internal flights in Sri Lanka operate from a dedicated domestic terminal at the Bandaranaike International Airport and fly to Colombo City (Waters Edge, Kotte), Bentota, Dickwella, Koggala, Kandy, Castlereagh, Sigiriya, Batticaloa and Trincomalee.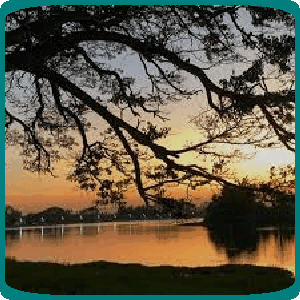 Popular Hotels This Week