Looking for Holiday Reviews for Oasey Beach Hotel?
Oasey Beach Hotel Holiday Reviews
"03 of my girlfriends and I contacted Oasey Beach Hotel for our brief "girls holiday" because it looked lovely on its website. From the moment we contacted the hotel we were very impressed with their courtesy friendliness and willingness to accommodate any special requests we had. Once we got there we were greeted with delighted smiles and delicious welcome drinks"
---
"a very clean and spacious hotel..we was greeted by lotti for whom showed us around and was very polite and informative of the hotel.the sea view was stunning as well as the room which was spacious and ouzed luxury.sadly we only stayed the one night and wished we had more time there.the swimming pool was probably one of the biggest ive"
---
"We visited this hotel as a bit of an unknown entity as the people at Wunderbar Beach Hotel didn't tell us that our booking was cancelled due to storm damage and they then referred us to Oasey Beach. Well I have to say it didn't start well our driver had never heard of it and the fact that it isn't"
---
"You don't get many jewels in the crown like the Oasey Beach Hotel. After the efficient pickup from the airport we spent the next 7 days relaxing at this small boutique hotel. The Oasey team headed by the owner Viraj and Ms Lotti could not be faulted everyone of the staff went out of their way to make our stay"
---
"We accidently ended up staying here after the guest house we had intended to stay at in the same resort was very disappopinting and definitely lacking. We were travelling around Sri Lanka for 2 weeks and apart from the first two nights were just booking guest house accomodation on the way. The hotel is 1 year old tastefully designed relaxing"
---
"We as a family of 4 adults spent 5 nights 6 days at the Oasey Beach Hotel in Induruwa village on the road from Colombo to Galle a few kilometers south of Bentota. We had located the hotel on the internet and made the booking by corresponding on email with the owner of the hotel Mr. Viraj Gunatillake who also"
---
"I stayed at the oasey beach hotel from Dec 30th -Jan 1st and it was fabulous. The best part of the resort apart from it's location (right on the beach and close to a railway station) is the friendly staff that go out of their way to accomodate you. The owner of the hotel was always around to organize trips"
---
"I was not quite sure where I'd end up when I booked the Oasey Beach but it turned out I worried in vain as all my expectations were well and truly excelled and I had a marvellous time. The Oasey is a pretty new and very clean hotel with 11 rooms which all have sea-view. There's also an Ayurveda-Center with"
---
"Stayed in this hotel with my wife and daughter. We were the only guests as July is low season and generally Sri Lanka is struggling with trying to attract tourists because of security situation with Tamil Tiger rebels. Don't be put off by this though. There really are no worries throughout the tourist areas especially in places like Bentota. The"
---
"Myself and my partner visited this hotel during a stay in Bentota. The hotel is brand new very clean and well appointed. The hotel has been designed to accomadate guests in a spacious manor with big bright airy rooms a superb pool and easy access to the beach. The rooms are complete with cable TV mini bar and a large"
---
Bentota Hotels Hotels
SriLankan Air Taxi to Bentota Hotels
Sri Lanka is a land that is truly blessed by Nature. Its beauty unfolds in myriad ways and with so much to see, time is precious and getting to the Oasey Beach Hotel or nearby resorts can get a real pain. So why not take a Sri Lankan air taxi and arrive at your hotel unstressed? Internal flights in Sri Lanka operate from a dedicated domestic terminal at the Bandaranaike International Airport and fly to Colombo City (Waters Edge, Kotte), Bentota, Dickwella, Koggala, Kandy, Castlereagh, Sigiriya, Batticaloa and Trincomalee.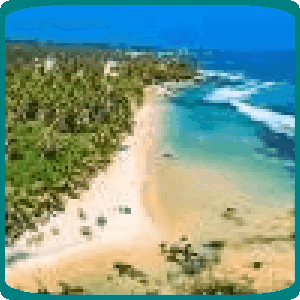 Popular Hotels This Week