Come Surfing this year on a Surf Trip with Pure Vacations the World's leading Surfing Holiday company. If adventure is what you're after, why not plan your next surfing holiday with them. Surfing Holidays, Surfing Tours, Surfing Boat Trips,  and Surfing Breaks are all available from a weekend to a fortnight and longer.
For real life adventure, take a Ranch holiday with Pure Vacations Ranch Specialists since the nineties. They offer great ranching holidays whatever your holidays tastes, families, couples, singles they cater for everyone. With tailor-made booking facilities you choose how long you stay, on your ranch adventure.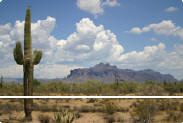 Back in the 90's  Wesley Baker started Pure Vacations for Ranching, since then his aim has been to constantly improve and perfect each and every ranch travel experience. Now in 2019, he is proud to say that no other ranch travel company is more experienced or can offer better than Pure Vacations. Keeping the number of ranches small they can ensure a personal touch to your holiday and ranching experience, making it the adventure of a lifetime.
Ranch vacations are all about getting the s
mall details right. They painstakingly check and research many ranch adventures, taking that horse trail and  river fishing, visiting new ranches, and uncovering the wonders of new regions. So try an adventure holiday, an authentic world-class ranch experience with Pure Vacations