Looking for Holiday Reviews for Expeditor Inn Hotel?
Expeditor Inn Hotel Holiday Reviews
"This guesthouse is really lovley. It felt like home! Kanthie who is the lady that runs the place is very friendly and a fantastic cook! We ate here every night we stayed (3 nights in total). Her husband organise's great tours and so it is a one stop place that has everything you could need. The best place we stayed"
---
"This little hotel offers excellent personal service is away from the busy city rooms are newly furnished and very comfortable. Breakfast and dinner is exceptional value and at times to suit the guest. I would recommend this hotel. The husband of the house Sumane can arrange and lead hikes and tours and has exceptional knowledge of Sri Lanka. Highly recommended. more "
---
"I stayed in this wonderful inn with magnificent views for a couple of nights. However the highlight of my stay there was the day tour I went on with the Hotel owner Sumane. I highly recommend it to everyone! The first stop was the magnificent view of the Victoria Lake. It's beauty lies within the natural clarity of the lake "
---
"To whom it may concern I wanted to let you know about a fantastic guest house I stayed at with my family when we traveled to Sri Lanka in July 2008. This was the third time to Sri Lanka and second time we stayed at Expeditor Inn in Kandy Sri Lanka. The first time we stayed they were still building"
---
"We stayed at the Expeditor for 2 nights in June and would recommend to anybody staying for a few days in Kandy! The location is central with great views over the lake and the temple of tooth. The room was great with windows in 3 aspects looking over the city and all of the monkey families living on the roof"
---
"Fantastic place to stay in kandy. Great views conveniently located cheap friendly staff clean rooms. Really good value Highly recommended. I stayed there 3 times (on my own and then with my family) and was happy to recommend to friends and other travellers. more "
---
"Found this lovely inn in the Rough Guide we had a great few days there before we had travel back to our Bentota 5* hotel . The Expetitor was 10* compared to that. We did not want to go back there!! We were made to feel very much at home in the Expeditor Inn Kandy and we are hoping to"
---
"Clean good value and exceptionally friendly. It was a bit like staying with a slightly distant aunt – you knew all the family gossip within minutes of arrival. The tours run by the proprietor's husband are fantastic. His knowledge of Sri Lankan environment is phenomenol. Contact is [–] more "
---
Kandy Cheap Hotels Hotels
SriLankan Air Taxi to Kandy Cheap Hotels
Sri Lanka is a land that is truly blessed by Nature. Its beauty unfolds in myriad ways and with so much to see, time is precious and getting to the Expeditor Inn Hotel or nearby resorts can get a real pain. So why not take a Sri Lankan air taxi and arrive at your hotel unstressed? Internal flights in Sri Lanka operate from a dedicated domestic terminal at the Bandaranaike International Airport and fly to Colombo City (Waters Edge, Kotte), Bentota, Dickwella, Koggala, Kandy, Castlereagh, Sigiriya, Batticaloa and Trincomalee.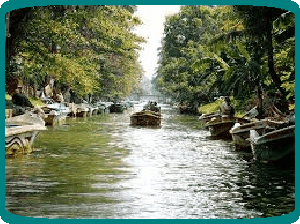 Popular Hotels This Week