Looking for Holiday Reviews for Hilton Colombo Residence Hotel?
Hilton Colombo Residence Hotel Holiday Reviews
"These are serviced apartments spacious and very well done. Service is lousy breakfast spread just about ok hygiene is average (ants in the kitchen). View from the top floors is fabulous. more "
---
"We stayed at the Hilton Colombo Residence for 2 weeks in April. We are a family of 3 (Husband Wife and 20 month old son) visiting SL to see family and friends. On our last visit to SL (without the baby) we stayed at the Colombo Hilton but chose the Residence this time around so that we would have more"
---
"I'm a long term guest in a 3 bedroom suite no. 3006 at Hilton Residence-Colombo in Sri Lanka and we plan to keep the apartment for at least 30 more months as our business is on going. My recent trip to Colombo was during a terrorist attack by the LTTE on the capital on February 21 2009 and I am"
---
"We had planned a short vacation at Colombo. I had read reviews of the Hilton Colombo Residence on the websites but with quite diagonally different views. I was quite confused of what i was heading for. Anyway for all…here is my first hand experience. We were picked up from the airport…a decent vehicle sedan but just comfortable for 3 adults"
---
"This is such a great place to stay especially long-term. We had an apartment with 1 double room and 2 singles with a bathroom shower room kitchen and great lounge for £100 a night. Opodo forgets to mention that you have to pay 28% taxes in addition to the total price they quote which I didn't appreciate but the hotel"
---
"We returned to Sri Lanka after 18 years to host our daughters wedding from the UK. The booking was done through the www.hilton.com site where we saw some great images of their suites and facilities. I must say that we were very impressed with what we were offered on arrival it was just as we imagined. We booked a deluxe"
---
"Easy to book on line. Recieved free airport pick up as advertised on the net at the time. I gathered that this is no longer available. Check in was very smooth took only couple of minutes. We had a standard 3 bedroom apartment in 22nd floor. It is fairly average. Kitchen and washing machine is really useful. Staff were very"
---
"We recently returned from a short stay at the Hilton Residence Colombo. Being a family group this was the best and only option in Colombo for an upscale serviced apartment. Entrance is tightly guarded by security control and the lobby was a very small one. However check in did not take long and we made our way to our 3"
---
"Stayed in a 2 bedroom suite at the 23rd Floor. Nice view of a lake and the Ocean. Rooms are good and the staff although slow was friendly and helpful. Some basic things were missing for an apartment but it was okay. The kitchen was nice and everything worked fine. In-room Internet was expensive. The "magic" team (which is the"
---
Colombo Hotels Hotels
SriLankan Air Taxi to Colombo Hotels
Sri Lanka is a land that is truly blessed by Nature. Its beauty unfolds in myriad ways and with so much to see, time is precious and getting to the Hilton Colombo Residence Hotel or nearby resorts can get a real pain. So why not take a Sri Lankan air taxi and arrive at your hotel unstressed? Internal flights in Sri Lanka operate from a dedicated domestic terminal at the Bandaranaike International Airport and fly to Colombo City (Waters Edge, Kotte), Bentota, Dickwella, Koggala, Kandy, Castlereagh, Sigiriya, Batticaloa and Trincomalee.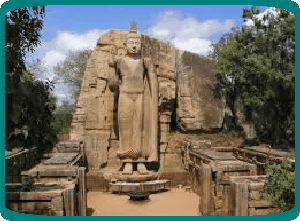 Popular Hotels This Week