Opened in 1929, MoMA, Museum of Modern Art in New York, has become its own right in the museum of modern art in the world .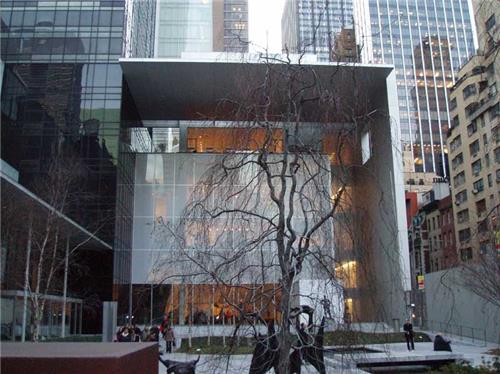 Some of the most important works on display at the Moma are: Starry Night by Van Gogh, Les Demoiselles d'Avignon by Picasso, The Persistence of Memory by Dali and Miro Dutch Interior .
MOMA is a museum big enough and, if you cross it entirely, it will take at least two hours to visit quickly . If you have little time and do not be passionate about modern art, the plants that are worthwhile are the fourth and fifth , where some of the most famous paintings in history.
Advance tickets
To visit the museum without queuing, the best option is to book the tickets online.
When to visit?
The museum is free on Fridays from 4 to 8 pm , at least you can take advantage of modern art lovers to visit the museum and see the most famous paintings.
Location
53rd Street between 5th and 6th Avenue .
Visiting Hours
Monday, Wednesday, Thursday, Saturday and Sunday from 10:30 to 17:30.
Fridays from 10:30 to 20:00 hours.
Closed Tuesdays.
Price
Adults: $ 25.
Students: $ 14.
Over 65: $ 18.
Children under 16: free.
Free Entry with New York Pass .
Transport
Metro : Avenue/53 Fifth Street , E and V lines Bus : lines M1, M2, M3, M4 and M5.