Looking for Holiday Reviews for Bentota Beach Hotel?
Bentota Beach Hotel Holiday Reviews
"We stayed 5nights here out of 12 in SL it was the only bad hotel out of 5 we slept in why? Rooms were musty and the pillows so bad we had to put towels over them. The hotel is favoured by all inclusive perhaps that's why it had a budget feel to it beach location is excellent the yoga"
---
"Spent 14 days at this superbly sited hotel in April 2009. The beach is great – white sand palm trees almost empty plus neighbouring hotels are screened well by the trees. We had no trouble at all from any beach sellers – no one tried to sell me anything on the beach in fact. There were a few general shouts"
---
"Well run hotel which is very up to date. However like many new style hotels lacks character and feels like it could be on the Med (apart from the heat!). Great pool area with very efficient attendant. Lovely a la carte restaurant downstairs which you can have to yourself as most people seem to be all inclusive packages. Very good"
---
"its a value for money hotel …………. the rooms are ok but the view & the beach is excellent. though we got a good package we thought it was excellent value for money. the only problem is that food is not available beyond 10.30 & there is very limited choice for Indian taste buds more "
---
"A beautiful hotel built between the beach and a river. The food was very good with a wide variety of dishes to choose from at each buffet. Its only 60-75 minutes away from Colombo. Ideal for a weekend with the family. My 3 year old was surprised with a free elephant ride. Free Wifi always makes me smile. Super service! more "
---
"We stayed here for 8 nights after a week tour of the Island booking through Kuoni. The tour wasextremely tiring and when we arrived at the hotel i was a bit concerned about the gates with security and the view from the train line. However once in the reception and being greeted with drinks and cold towels we were looked"
---
"We stayed at this Hotel after a tour of the island for 8 nights on a half board basis and we were ready for some much needed relaxation which we got at the Bentota Beach. On arrival we were presented with a cold towel and a drink and as a bit of a suprise we were asked what menu we"
---
"we arrived at this hotel after a busy week touring india.we were pleasantly surprised when we arrived at the palm clad surroundings.the pool is one of best ive seen.this hotel is 10 out of 10 for beech location and surroundings with huge palm trees everywhere and a lake opposite.rooms nice.the only down side for me was the food.it was allways"
---
"Firstly on arrival at the airport we were met by our driver (if you are wondering how to get to the hotel take a taxi or book a tour driver – do not even attempt to get a bus or train) we departed the airport and entered what can only be described as traffic carnage – cows overtaking elephants and"
---
"I checked reviews for this hotel before I travelled and was a little confused because they were very varied. I booked a late deal all inclusive about 3 weeks prior to leaving and did so through a Travel Agent because the usual supposed last minute deals on the net were not what they seemed. I have no particular love of"
---
Bentota Hotels Hotels
SriLankan Air Taxi to Bentota Hotels
Sri Lanka is a land that is truly blessed by Nature. Its beauty unfolds in myriad ways and with so much to see, time is precious and getting to the Bentota Beach Hotel or nearby resorts can get a real pain. So why not take a Sri Lankan air taxi and arrive at your hotel unstressed? Internal flights in Sri Lanka operate from a dedicated domestic terminal at the Bandaranaike International Airport and fly to Colombo City (Waters Edge, Kotte), Bentota, Dickwella, Koggala, Kandy, Castlereagh, Sigiriya, Batticaloa and Trincomalee.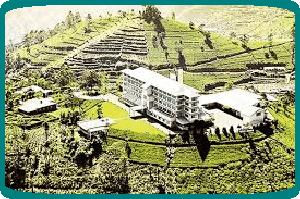 Popular Hotels This Week