Sharm El Sheikh Holidays     

Bombay Restaurant Luxor Restaurant Reviews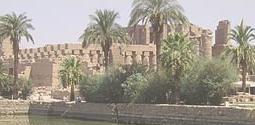 We did not personally try this restaurant having received very
mediocre comments from several new friends at our hotel.  The overall
opinion was 'thought it was ok but nothing special. Much preferred the Taste of
India which had better, food, service and prices'. Having tried the Taste of
India ourselves and thoroughly enjoyed it we decided, on this trip at least, not try the Bombay.  
Can only go on hearsay for this restaurant (although this
was the general view of all 12 friends).
"Nice starters, meat was okayish, a warm welcome, closer to Brit prices than other restaurants we visited, we had a 'service charge' we weren't expecting, but it was still reasonable value. Worth a visit, but not as good as Taste of India. more "
---
"I have been there in may the food taste similar the indian taste which I ate before in india,a lovely meal and lots of it we were very well, friendlay staff and relaxed atmosphere thank you more "
---
"Although the Lonely Planet recommends this restaurant, it has been through a few transformations since then. The current Bombay is not connected with the old Bombay. The old one was fine. The new one looks OK but the staff are very casual (playing computer games when we were there) and the food nondescript. There is another Indian restaurant in Luxor… more "
---
"This restaurant is recommended by Lonely Planet. Though we are not Indians (we did sample a lot of Indian food in US & Asia), we can tell the curry is no good. Very much appealling to non-Indians customers. They do offer you a 15% discount for the next visit. They have another Thai restaurant in the same complex. Thanks, but… more "
---
For more details visit Bombay Restaurant Luxor Reviews