Looking for Holiday Reviews for Club Palm Bay Hotel?
Club Palm Bay Hotel Holiday Reviews
"We wanted a hotel away from the usual resorts with a good reputation and we think we made the right choice going to the Club Palm Bay. The hotel staff are the best always wanting to please and give excellent service with a smile. The hotel is situated on its own with a few small bar/resturants shops and tailors near"
---
"I have just returned from a wonderful 2 week stay at the Club Palm Bay. I went there with my husband ( who is disabled ) and two friends.The flights with Emirates were faultless and I have never had such good food on a plane! It was a pleasure to fly with them. We were met by the Mercury rep"
---
"We stayed at the Club Palm Bay Hotel for 2 weeks and loved it. We researched the hotel before we went and were aware that the beach was not up to much and that the location was a little out of the way so were not disappointed when that's what we found. These were the only negative points and the"
---
"I would recommend this mainly for older people as there isn't much to do in the surrounding area. The beach seemed to me to have oil from the fishing boats but I was the only one to comment on this. The hotel was wonderful. From the lads who cleaned the rooms to the service. The food was superb and all"
---
"I recently returned from my second stay at the Club Palm Bay hotel in Sri Lanka. I don't usually return to the same place twice but I made an exception! This is probably the lovliest hotel I have ever stayed in. Ok it certainly needs a bit of a facelift but I think to be honest the hotel just doesn't"
---
"the hotel was good food great staff really pleasant. For trips give Slimline tours an opportunity to quote for your biz they are to be found outside the hotel turn LEFT a couple hundred yards on your left nice new offices. samudhu will give you exellent service. Also try getting a shirt or dress made almost while you wait at"
---
"Sue and I stayed at the Club Palm Bay in March and thoroughly enjoyed the whole experience. The staff were probably the most friendly and efficient we have met on all our holidays. The rooms were spotless fresh linen & cleaned every day and decorated with flowers every evening although some are in need of a bit of updating. The"
---
"We have recently returned from a wonderful two weeks at the Club Palm Bay and could not recommend it more highly. We last visited Sri Lanka in 1997 and despite promising ourselves a return visit "soon" (the years fly by) we finally have and are not disappointed. Last time we did a week's cultural trip followed by a week at"
---
"We returned a Club Palm Bay in March 2009 having previously stayed here in March 2006. We were immediately recognised and our welcome was great. Our room was a bungalow overlooking the lagoon wonderfully clean with room service twice daily clean bed linen and towels every day. Nice personal touches like flowers in the room and welcoming fruit basket. As"
---
"Arrived at the hotel across an unmade road on the beach wondered what to expect brilliant hotel with very friendly/helpful staff. Would probably suit someone looking for a quieter holiday not really the place to find nightlife although the hotel does put on some type of entertainment every night. Food was average pool and rooms were good. Beach straight in"
---
Marawila Hotels Hotels
SriLankan Air Taxi to Marawila Hotels
Sri Lanka is a land that is truly blessed by Nature. Its beauty unfolds in myriad ways and with so much to see, time is precious and getting to the Club Palm Bay Hotel or nearby resorts can get a real pain. So why not take a Sri Lankan air taxi and arrive at your hotel unstressed? Internal flights in Sri Lanka operate from a dedicated domestic terminal at the Bandaranaike International Airport and fly to Colombo City (Waters Edge, Kotte), Bentota, Dickwella, Koggala, Kandy, Castlereagh, Sigiriya, Batticaloa and Trincomalee.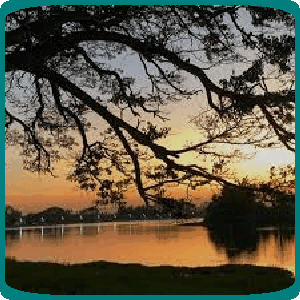 Popular Hotels This Week