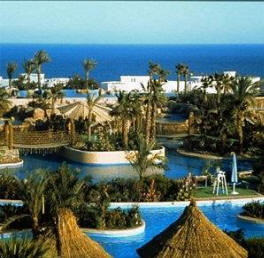 Read more Maritim Jolie Ville Golf Reviews Below
Worldwide Holiday Travel visited the Maritim Jolie Ville Golf September 2017.  This is our review.
If you are the manager or owner of the Maritim Jolie Ville Golf or are employed by the Maritim Jolie Ville Golf we would be happy to include any reply in it's entirety.
Review of the 4* Maritim Jolie Ville Golf Sharm El Sheikh Egypt    (5* Sharm El Sheikh Egypt standards) by Worldwide Holiday Travel  September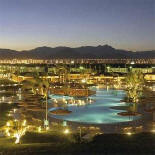 Surroundings:  Excellent well maintained gardens with plenty of sunbeds.
Location: On the beach a short drive from Sharm airport..
Food:  Excellent food.  One of the best points about the hotel.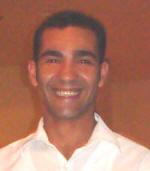 Service:  Absolutely 5*.  We preferred the main restaurant where the waiters were even more attentive with a special mention for ElDesouki who really made our holiday.  We would go back again if only to see ElDesouki again.  A mention also for Amr in the Ascot bar.  We would have liked to have seen more of Amr but we hated the Ascot bar – so dark and gloomy and I'm not keen on sport while I'm on holiday.  Also excellent service from guest relations and concierge when XL Airways collapsed and we were left without flights.
Entertainment:  This was the one area I felt let the hotel down.  September was a quiet time and the whole hotel had very little atmosphere.  The resident singers whilst pleasant were boring and managed to make every tune sound the same and outside acts were VERY basic.  By 19pm the show was finished and the restaurant and stage area deserted.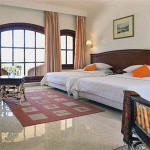 Rooms:  418 rooms and suites as well as 6 luxury villas. The exclusive "Royal Wing" which has especially spacious rooms and its own swimming pool.
Our room a standard was gorgeous and very spacious but overlooked a courtyard and many do.  No sign of sea or pool so felt a little soulless but nonetheless it was a beautiful room and very quiet.
All Inclusive:  Called 'Premium Service' this was excellent value for money with things like fresh orange juice at breakfast although it was tiresome to have to pay for coffee and brandy which I enjoy before retiring.  I feel they do not encourage all-inclusive – you can't book it direct with the hotel only through agents during very quiet times.
Summary:
Well managed hotel with efficient air conditioning very well run although attention should be given to entertainment and atmosphere.  Wardrobe space was more than adequate.  Pet hate of mine is not having enough space but no problems here.  The beds are comfortable and the maid service excellent.
The pool is great plenty of room with towels provided.  The lazy river was beautiful.  However I did miss not having a good beach area and was disappointed to see the bars overlooking the sea close before sundown.
Would I go back to the Maritim Jolie Ville Golf?
Yes we would but mainly because of the staff.  The all inclusive option is good value for money but we would go for peace and quiet during the quiet times eg September.  Although we would return we felt that somehow the magic was missing.
Maritim Jolie Ville Golf   Their website
Jolie Ville Golf & Resort Sharm El Sheikh
Um Marikha Bay Sharm El Sheikh Egypt Phone +20 69 3603 200 · Fax +20 69 3603 225
Facilities
30 000 sq.m. landscaped pool area with lagoons waterfalls grottos and swimming pools with both freshwater and saltwater
Health Club & Spa
Diving- and water-sports centre 4 tennis courts
Hotel-owned 18-hole PGA championship golf course with driving range 2 putting greens 3-hole shortgame practise course and clubhouse
Conference centre for up to 500 people
Conference capacities for up to 4 700 persons in the nearby  Sharm El Sheikh International Congress Center only 2 km away
Reviews about Maritim Jolie Ville Golf
Jolie Ville Golf & Resort Sharm El-Sheikh *****
tiddles02 Aylesbury bucks Sep 3 2017
Recently returned from a two week visit to this hotel and all I can say is that is was fantastic. The hotel is spotlessly clean the rooms huge and the service very good We stayed on half board basis and can honestly say the food was very good Breakfast was buffet service and there is something for all tastes and plenty of it.
Dinner is based on a theme such as oriental or Mediterranean so its not the same food night after night and they never serve chips! you also have the choice of a Chinese or a Lebanese restaurant. There is nightly entertainment which consists of two girls singing (sounds like karaoke only not as good) and then a show which is different every night. saw belly dancing and guy who stood on broken glass none of it brilliant but it was entertaining There is a kids club which was pretty good and ran most of the day.
There was an amazing sight at the back of the hotel where there is steps down to the beach and the jetties onto the red sea it was gorgeous. The pools in the hotel are amazing I have never seen so many there is a lazy river that runs round them all and it was lovely. There are water slides and play areas for the children big and small. Taxis from Naama a little hair raising and they will try and get you to pay a lot but definitely should not pay more than 50 Egyptian pounds.
Prices for drinks around the pool a little pricey but hey this is a 5 star hotel. Just stock up at the supermarkets in Naama. Take note this is not the place to go if you want to drink good wines etc with dinner the Egyptian wine is 18 pound a bottle and it is rubbish. We do enjoy a glass of wine but alcohol consumption was greatly reduced here. Not complaining though every thing else so good. if You want to go to Sharm I would definitely suggest you go here.
---
More Maritim Jolie Ville Golf Reviews: Coming Soon