Looking for Holiday Reviews for Ceylon Tea Trails Hotel?
Ceylon Tea Trails Hotel Holiday Reviews
"I came to Tea Trails with exceptionally high expectations and was quite staggered to find that these bungalows exceeded them in every respect. This is truly a world class destination which cannot be faulted. Spent four nights in two bungalows first Castelreagh which is the most traditional and has stunning views of the lake and then Norwood with its glorious"
---
"I stayed for a few nights at Tea Trails Castlereagh in May 2008. What a special place!! As a restored Tea Superintendent's home it's like staying in a small private home – with great staff and a fantastic chef. All the meals and drinks are included and are of an exceptional standard and can be shared with fellow guests if"
---
"We stayed at Castlereagh bungalow for three nights and it was absolutely fantastic. We were greeted with a salute from the uniformed gate keeper which straight away made us feel special and then with a nice cooling drink when we entered the bungalow. The staff are amazing I think there are only about five men working in the place but"
---
"If you are looking for a first class bungalow hotel in an amazing location surrounded by terraced tea plantations then this will be for you. Nothing is to much trouble for the fine staff at Castlereagh and the chefs will prepare you the finest food imaginable Walk relax dine massage whatever you wish you will not be dissapointed. An experience"
---
"This hotel excelled itself in many ways from the most amazing views over the lake at castlereigh bungalow to the spacious and tastefully decorated rooms. The hotel only has 5 rooms and has a very intimate feeling the colonial design is very comfortable and the pool is very handy to cool off in! The food is out of this world"
---
"We stayed three nights in the Tea Trails as part of our honeymoon 2 nights in Norwood followed by a night in Tientsin. I will support all the comments written previously. The bungalows are inviting and a haven of peace. The service is immaculate and staff will cater to your every demand. My wife has allergies with particular fish which"
---
"I travel a lot for work so I'm not un-used to great service or nice places good food and a bit of a nice view coupled with a bit of luxury if someone else if paying so I come at this from an objective and slightly "ok so impress me point of view" especially when it's my own money ;"
---
"We stayed at Tea Trails – Castlereagh and Norwood bungalows for 5 days and were amazed with the location service and attention to detail. Our favourite was the Castlereagh bungalow which was our first stop; we were greeted with a cold drink and welcomed before showing us to our beautiful room over looking the garden. The bathroom was gorgeous with"
---
"This was our first port of call on our honeymoon in Sri Lanka and we were absolutely bowled over. This place is absolutely fantastic. We stayed in Norwood which if you love beautiful views and the smell of tea leaves infusing the air I reccomend. The stunning scenery and atmosphere of the area is augmented by the superb service cooking"
---
"We stayed at tea trails in February for 4 nights 1 at Tiensten and 3 at Norwood. Tiensten is so beautiful and very grand colonial. My husband loved it the most. Once it gets its Pool which should be ready by the end of the year it will be hard to beat! Norwood is lovely too and the plus of"
---
Hatton Hotels Hotels
SriLankan Air Taxi to Hatton Hotels
Sri Lanka is a land that is truly blessed by Nature. Its beauty unfolds in myriad ways and with so much to see, time is precious and getting to the Ceylon Tea Trails Hotel or nearby resorts can get a real pain. So why not take a Sri Lankan air taxi and arrive at your hotel unstressed? Internal flights in Sri Lanka operate from a dedicated domestic terminal at the Bandaranaike International Airport and fly to Colombo City (Waters Edge, Kotte), Bentota, Dickwella, Koggala, Kandy, Castlereagh, Sigiriya, Batticaloa and Trincomalee.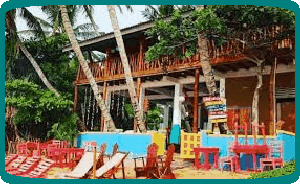 Popular Hotels This Week