Wondering about planning a holiday? We are pleased to announce that Worldwide Holiday Packages will soon be posting more articles on planning a holiday, holiday events in Sharm El Sheikh and in the whole south Sinai. Local News, Special offers from hotels such as Hotel Iberotel Grand Sharm, Announcements for latest events, Openings of new Hotels, Diving centers and Clubs. All is now available at your finger tips so let us help with room for your holiday this year. Be a frequent visitor, we have some of the most amazing value hotels, and make use of our fast growing, free of charge services before you book your holiday this year to the resort in Sharm El Sheikh. Let us help turn your next holiday into the vacation of a lifetime!
Looking for Holiday Reviews for the Hotel Iberotel Grand Sharm?
Hotel Iberotel Grand Sharm Holiday Reviews
Very clean. Very attentive, friendly staff.
Rooms were a good size. Great beach-front jetty where you can go snorkeling or watch the tropical fish from above.
The week we were there the guest ratio was 85% Italian, 5% russian, 5% german, 5% British.
Breakfast buffet was huge. (fruit, cereal, pastries, cooked foods)
Inclusive lunch consisted of salad, pizza, fries and wurstel.
We ate most dinners in Nama bay or the Old Market.( 10 min cheap cab ride arranged by front desk)
The hosts will most likely try to sell you spa treatments or water activities on the first day. They are harmless.
Ideal location for families.
A charged internet service is available in rooms via cable or in computer room
Perfect if you want to spend your time suntanning and chilling out.
The gym has limited machines and weights.
The weather was perfect. Warm days, cooler nights.
The only downside was that you couldn't get a decent cocktail.
Not much to do at resort at night if you were single(s)
This was our second visit to the Iberotel Grand Sharm and it didn't disappoint. As with our first visit, the place was spotlessly clean, All the staff were very friendly and helpful. The buffet for lunch and dinner was superb, there were always several excellent dishes available to suit most tastes. Pasta cooked to you're liking, with you're choice of flavours was my particular favorite. Breakfast was equally as good with eggs/omelletes cooked fresh to order, an amazing selection of breads and pastries, youghurt and fresh fruit as well as cereal and cooked meats etc.
Our room was very spacious and had a nice view down towards the pool bar and beach.
I would have no hesitation in recommending this hotel to anyone. This was definately not our last visit !
We stayed at the hotel a week ago during our honeymoon. Our opinion is that this hotel is the most beautiful hotel we have ever seen. Not only because of the hotel itself but because of the staff there, the beach, beautiful coral reef, wonderfull food (we fell in love with your deserts) and towel surprises that we found in our room every day. The employees are wonderfull, singing and dancing all the time, ALWAYS smiling and always at your disposal. If you want to stay in a frendly enviroment, full of warm people, relax and have fun this is the place for you. See you next year.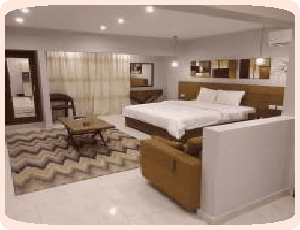 Sharm Hotels
Some ideas for stuff to do in Egypt
See the map for suitable areas!.
Enjoy sound and light show of the Giza Pyramids. (Giza)
Colossi of Memnon (Luxor) These Egyptian statues have survived for 3,400 years and were an acoustic wonder of the ancient world.
Enjoy at Hilton Luxor Resort and Spa. (Luxor)
The Lost City of Heracleion (Alexandria) An ancient city exhumed from the depths of the ocean.
The Lost City of Heracleion (Alexandria) An ancient city exhumed from the depths of the ocean.
More Hotels in Egypt
Take a Taxi to Sharm
Egypt is an absolute nightmare for auto travel and getting to the Hotel Iberotel Grand Sharm or nearby resorts can get a real pain. So why not take a pre-booked taxi and arrive at your hotel relaxed? You really don't want to take a random taxi, even at the airport, so try and book a reputable Sharm taxi firm in advance.

Popular Hotels This Week