Wondering about planning a holiday? We are pleased to announce that Worldwide Holiday Packages will soon be posting more articles on planning a holiday, holiday events in Sharm El Sheikh and in the whole south Sinai. Local News, Special offers from hotels such as Hotel Sultan Gardens Resort Sharm, Announcements for latest events, Openings of new Hotels, Diving centers and Clubs. All is now available at your finger tips so let us help with hotel room for your next trip. Be a frequent visitor, we have the best hotels, and make use of our fast growing, free of charge services before you book your next trip to the resort in Sharm El Sheikh. Let us help turn your next holiday into the vacation of a lifetime!
Looking for Holiday Reviews for the Hotel Sultan Gardens Resort Sharm?
Hotel Sultan Gardens Resort Sharm Holiday Reviews
This hotel was brilliant. My partner and I researched for weeks with regards to hotels in and around Egypt. We went to Egypt for the diving and were not dissapointed, the red sea is amazing, abundant with fish its like being in your own aquarium. The room was great, very clean and tidy, only one slight problem, we requested a double bed but unfortunatley got two singles in the room. Food was hot and there was lots of choice. Beach was very small, lots of rocks and steps. To get down to beach from the complex there are lots of steps to negotiate, so its not really suitable for guest with walking difficulties or respiratory conditions. There is a shuttlebus that takes you round the resort as it can seem a long way to walk on foot for a few as the resort is spread over a big area. The pools are massive, clean and very refreshing, but a word of advice try not to swallow any of the pool water as this is what may cause you to have an upset stomach, not the food. We swam on the day before our flight and had a bad stomach on the day we were due to leave. carry some immodium with you and you will be fine. Staff are so friendly (it helps if you try to converse a few words in their language, they can see you are trying, they may laugh at you if you get it wrong but hey your on holiday). We had one week at this resort it was not enough.
If you stay here you will not be dissapointed and you will have a fantastic holiday. We would retun to this resort without question. Its fantastic
We have just returned from a holiday at the Sultan Gardens and it was fantastic. The staff starting with the driver at the airport to everyone in the resort were wonderful, they could not be more helpful. There was a good choice of food with various dishes cooked for you.
We had to cut our holiday short by 1 week due to a family bereavement, the staff at reception were really helpful.
The only negative I would have is the Vodka which had a funny taste maybe they should change their brand.
The weather was very warm but going down to the beach was wonderful, looking at all the different fish was fantastic
I would highly recommend this hotel and I will definitely go back but when it was a little cooler.
Thanks to all the staff for making us feel really welcome and making sure we had a great time.
The Hotel Sultan Gardens is absolutely Brill. You can't fault anything there! the food is absolutely Fantastic with the wide range of food they have in the main restaurants followed by a choice of Italian and Sea food restaurants. All the staff are very welcoming when you first arrive and are very helpful throughout the whole holiday.The animation team do an excellent job of entertaining all ages throughout the day and in the evening!I would recommend this hotel to anyone! I had a brilliant holiday staying with the Sultan Gardens!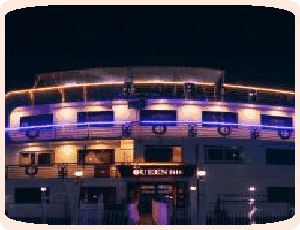 Sharm Hotels
Some suggestions for exciting stuff to do in Egypt
Check the map for suitable areas!.
Swim in Sharm El Luli beach. (Hurghada)
Enjoy a walk in Dahab's Eel Garden. (Dahab)
Explore the history at King Tutankhamun Museum. (Sharm El Sheikh)
Desert Breath (Hurghada) A massive work of modern art that appears to be a crop circle in the middle of the desert.
Desert Breath (Hurghada) A massive work of modern art that appears to be a crop circle in the middle of the desert.
More Hotels in Egypt
Take a Taxi to Sharm
Egypt is an absolute nightmare for auto travel and getting to the Hotel Sultan Gardens Resort Sharm or nearby resorts can get a real pain. So why not take a pre-booked taxi and arrive at your hotel relaxed? You really don't want to take a random taxi, even at the airport, so try and book a reputable Sharm taxi firm in advance.

Popular Hotels This Week