Wondering about sorting holidays? We are pleased to announce that Worldwide Holiday Packages will soon be posting more articles on sorting holidays, holiday events in Sharm El Sheikh and in the whole south Sinai. Local News, Special offers from hotels such as Hotel The Royal Savoy Sharm El Sheikh, Announcements for latest events, Openings of new Hotels, Diving centers and Clubs. All is now available at your finger tips so let us help with hotel for your needs for your vacation this year. Be a frequent visitor, we have some really exotic hotels, and make use of our fast growing, free of charge services before you book your vacation this year to the resort in Sharm El Sheikh. Let us help turn your next holiday into the vacation of a lifetime!
Looking for Holiday Reviews for the Hotel The Royal Savoy Sharm El Sheikh?
Hotel The Royal Savoy Sharm El Sheikh Holiday Reviews
We stayed at this lovely hotel for a week at the begining of May. I cannot recomend the Royal Savoy enough. The service provided by the concierge staff was fantastic (nothing was too much trouble for them), great food, nice room, service around the private pool with both towels & drinks, meant we were totally spoiled for the week.
We have been lucky enough to stay at a number of top quality hotels around the world and really feel that the service from the staff here makes this one of our favourite hotels..already planning another trip back in October!
Just returned from spending 2 weeks here, the Royal Savoy hotel is lovely, the staff friendly and attentive, nothing is too much trouble. Our little girl came out in Chicken Pox on our second day and we were confined to our room for 7 days! the management were very kind, sending fruit and cookies and even placing a DVD player in the room. We had to have all our meals brought to the room which was the only bug bear as by the time it arrived it was stone cold!. However this did not spoil our holiday and the final week we were able to enjoy all the amenities freely! We would definately go back but would choose the all inclusive offer next time as the buffet at the Tirana does get a little tedious, so we found ourselves eating at the lovely restaurants at Soho Square ( The Indian was fabulous and the service great). The Italian restaurant was very good though a little expensive. We would definately return.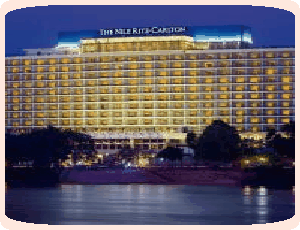 Sharm Hotels
Some ideas for exciting stuff to do in Egypt
Use the map for suitable areas!.
Couple up on Giftun Island. (Hurghada)
Visit St.Catherine's Monastery – Sacred Monastery of the God-Trodden Mount Sinai. (Dahab)
Ride the camel in Sharm El Sheikh Desert. (Sharm El Sheikh)
Dendera Light (Dandarah) Ancient Egyptian relief, claimed to depict an electrical light.
Dendera Light (Dandarah) Ancient Egyptian relief, claimed to depict an electrical light.
More Hotels in Egypt
Take a Taxi to Sharm
Egypt is an absolute nightmare for auto travel and getting to the Hotel The Royal Savoy Sharm El Sheikh or nearby resorts can get a real pain. So why not take a pre-booked taxi and arrive at your hotel relaxed? You really don't want to take a random taxi, even at the airport, so try and book a reputable Sharm taxi firm in advance.

Popular Hotels This Week