Wondering about planning a vacation? We are pleased to announce that Worldwide Holiday Packages will soon be posting more articles on planning a vacation, holiday events in Sharm El Sheikh and in the whole south Sinai. Local News, Special offers from hotels such as Hotel The Savoy Sharm El Sheikh, Announcements for latest events, Openings of new Hotels, Diving centers and Clubs. All is now available at your finger tips so let us help with hotel for your needs for your vacation. Be a frequent visitor, we have the best hotels we could find, and make use of our fast growing, free of charge services before you book your vacation to the resort in Sharm El Sheikh. Let us help turn your next holiday into the holiday of a lifetime!
Looking for Holiday Reviews for the Hotel The Savoy Sharm El Sheikh?
Hotel The Savoy Sharm El Sheikh Holiday Reviews
Came back from our week at the Savoy on 6th June and have to say we cant fault this hotel in any way…We wanted a relaxing week away before our twins are born and we got just that. We went on the s class (all inclusive) option which i think is a must because you get all your drinks for free plus the choice of 10 great places to eat…Hotel staff are very friendly and our room was large and clean…The pool area is huge so no fighting for sun loungers…If we ever go back to sharm we wouldnt dream of staying anywhere other than the Savoy.
My wife and I have returned from a week's trip to the Savoy. I have stayed at other 5* hotels and this one definitely compares! the staff and facilities are second to none!
Anyone that complains about this hotel is a born whinger!…… I would recommend a trip – the pool, beach, bars, restaurants and snorkelling are amazing!!!
The Hot Rock restaurant and the seafood restaurant are fabulous! The staff including Ramy (Rocky Bar), Ibrahim (Safari & Seafood bar) and Mohamed (Breakfast & seafood) are excellent!!! Tip early and enjoy the rewards!!!
Book it – you won't regret it!
We had never tried an all inclusive holiday prior to this and selected this hotel because of the number of A La Carte restaurants available with 'S' class all-inclusive. The staff were really friendly and attentive, with towels, toiletries chaged twice daily. The staff at the various bars were cheerful. The eating options were really good, from Italian, Middle Eastern, Steak House, Hot Rock, Ukrainian etc. The options in the in-house main restaurant were really good and the service, once again was first class. We also had a meal from room service and this was excellent. The Soho Square area outside the hotel was really good with a variety of bars and cafe's, there was even an ice-rink!!!! We stayed for a week and as there were very few British in the hotel, The Savoy held a 'British night' with canapes and drinks. All drinks were available, not just Egyptian, the only exception being cognac, for which a supplement had to be paid.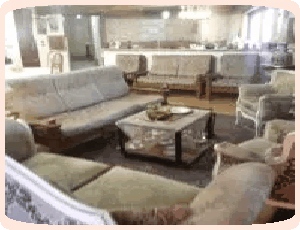 Sharm Hotels
Some suggestions for things to do in Egypt
Consult the map for suitable areas!.
City of the Dead (El-Saf) An endless sea of white conical domes.
Eat Koushari a famous dish served at Koshary Lux. (Cairo)
Boating at the Shore of Alexandria. (Cairo)
Take a helicopter view of Tiran Island. (Cairo)
Take a helicopter view of Tiran Island. (Cairo)
More Hotels in Egypt
Take a Taxi to Sharm
Egypt is an absolute nightmare for auto travel and getting to the Hotel The Savoy Sharm El Sheikh or nearby resorts can get a real pain. So why not take a pre-booked taxi and arrive at your hotel relaxed? You really don't want to take a random taxi, even at the airport, so try and book a reputable Sharm taxi firm in advance.

Popular Hotels This Week