Wondering about planning a holiday? We are pleased to announce that Worldwide Holiday Packages will soon be posting more articles on planning a holiday, holiday events in Sharm El Sheikh and in the whole south Sinai. Local News, Special offers from hotels such as Hotel Magic Life Sharm El Sheikh Imperial, Announcements for latest events, Openings of new Hotels, Diving centers and Clubs. All is now available at your finger tips so let us help with room for your holiday this year. Be a frequent visitor, we have some really exotic hotels, and make use of our fast growing, free of charge services before you book your holiday this year to the resort in Sharm El Sheikh. Let us help turn your next holiday into the vacation of a lifetime!
Looking for Holiday Reviews for the Hotel Magic Life Sharm El Sheikh Imperial?
Hotel Magic Life Sharm El Sheikh Imperial Holiday Reviews
Spotlessly clean, excellent service, beautiful grounds, marvellous food. Snorkelling at Ras Mohammed some of the best in the world. We went for a restful week in the sun and achieved this spectacularly.
Everybody on the same arrangement so no discrimination between different types of guest tarriff.
In view of high taxes imported alcohol is very expensive but is available. The local alocohol which is served is not perfect but is acceptable.
Would thoroughly recommend this hotel and, something we do not usually do, may well return at some time in the future !!
This is a great hotel – don't pay attention to the bad reviews.
We just returned on 18th May after a two week all inclusive stay. The weather was amazing (35c in the shade).
The food was of a good standard with plenty of choice for every taste. The Magico buffet restaurant is the main place to eat for breakfast, lunch and dinner (and midnight snacks). Make sure you book the Mai Tai restaurant at the beach for dinner at least once – we went twice. This beach restaurant is also open for lunch and does toasted paninis, etc. The Egyptian restaurant was also good for a change.
For waiter service for your drinks go to The Eagles Bar. We chose to sit in this relaxing area every night. There isn't much to do at night for adults but that suited us fine. There seemed to be good activities for kids from what we saw in the noisier areas.
All of the staff at the resort can't do enough for you. Please make sure you tip them for their trouble.
We booked a sunrise quad bike trip with Mohammed at the beach. He took us and our two friends out into the desert (just a 15 minute ride to get there!) at 5am in the morning to see the sunrise. It blew us away. He took us on this two hour tour for just $30. His English was poor but we got by and has a great laugh.
See Victor at the beach if you want a ride on his camels. Remember to offer him money if you just want to take photos.
You can walk out into the sea from the beach but you are walking on the dead coral reef so it is only knee deep. You are not allowed to walk on the live coral at the end though so you have to access the deep water via the pier. It was mostly red and white flags (never green) when we were there so swimming was at your own risk. There are life guards at the end of the piers though. You just have to walk out on the piers to see the marine life so I didnt bother to swim there and stuck with the relax pool instead.
Big tip – When you arrive read the big yellow folder in your room for all the information you need about the resort.
The sales guys from the Wellbeing Centre will pressurise you to use the facilities. I had a foot massage (ouch) and my husband and I shared a jacuzzi. We thought they might stop hassling us after that but they didnt. Note – It is female therapists who work on ladies and males for the men.
I say this because you will notice immediately the distint lack of Egyptian women! This is a muslim country where only the men go out to work. Your maid is a man, the ladies toilet attendant is a man, the waiters are all men – you get the picture.
Topless sunbathing is illegal here. If you go out the hotel grounds it is wise to cover up a bit (shoulders and legs). I took lots of linen trousers and shrugs with me for this purpose by way of respect.
The best shops are out the gates and turn right. Follow the road along until you get to McDonalds, KFC, Starbucks and the good designer shops are there with severel holiday tat shops mixed in. Shop around and always bargain! Even if you pretend to walk away you will get a better price. Visit the Monsef Labib galleries for some nice wall art to bring home.
Be prepared for the pushy sales technique as you walk along the road. Lovely people who want to chat to the Brittish but their ulterior motive always shines through.
If you visit Naama Bay be extra prepared for the vendors – we only stayed for 2 hours because we couldnt take any more!
Take as much Egyptian money as you can – it makes buying a bit easier. Bank of England (not Scotland) is also accepted, as are American Dollars but we found it easier to change to Egyptian at the bank to save on the conversion in the shops.
Warning – The Egyptian Visa you need to buy at the airport on arrival is advertised in Dollars but they only accept Egyptian or Sterling.
Last bit of advice – take plenty mosquito repellant. I have never seen so many people covered in bites. Buy a good one with deet. We had them in our room a lot but if you call reception they come within the hour and spray to kill them.
Take plenty Immodium – you will need it without a doubt. I will say no more.
This was a great and unexpected destination for us – we were meant to be going to Mexico- we were very pleasantly surprised by the charm of Egypt and are likely to return.
The Magic Life is NOT MAGIC at all, far from it!
Where do I start, well I've travelled all over and this place isn't worthy of 2* never mind 5*. I spent the 1st week of my holiday on the Worldwide Travel Spirit cruising round the Red Sea now that was luxury! At the Welcome Meeting we were told by the Worldwide Travel Rep (an Egyptian man) that we couldn't compare this hotel to the cruise liner, why not it was supposed to be 5*.
Yes the food buffets here do look good but whatever you eat PHAROAH will have his revenge. All the hot food is outside and HOT is a very loose term, lukewarm, undercooked and cold are better descriptions and because you have to walk a mile to sit down and eat it, if it started out lukewarm, it will be cold anyway! The Egyptian national treasure the fly is everywhere and birds were all around the food. They have put up a few token nets to stop the birds but the chefs do not shoo them away and the birds eat breakfast, lunch and dinner here, they are on all inclusive too!!!! We saw them everyday actually sitting in the serving dishes, they particularly liked the pasta and chips at the beach restaurant!
Joking aside, the hygiene standards at the this hotel are appalling and the notice in the reception about them having "Cristal" hygiene standards is rubbish. We saw the barman washing glasses under the tap, the chef eating chips with his fingers and then continue cooking, a chef handle raw and cooked meat without washing his hands, I asked for some cheese as it looked a little dry and the chef produced a knife from his trouser pocket and simply cut the dry bits off, LOVELY!!!
All in all, i'd say the facilities aren't bad, the pool is huge although very cold, the room is a good size although a little tired, the power shower very good, the choice of alcohol is fine, the speciality restaurants o.k.
Now onto Pharoah's revenge!!! Lots of people we spoke to were either ill or had been ill during their holiday and we were only here for one week. I spent 3 days of it with diarrhoea and stomach cramps, so did my son-in-law. Infact, we couldn't take advantage of our all inclusive because we felt to sick and ill and lived on bread, chips, cereals and basics and didn't feel like an alcoholic drink. GREAT HOLIDAY!!!! My daughter was very ill, she had dehydration and fainted by the pool and was confined to the room. Infact, on our return to the UK she spent 5 days in Hospital in the Tropical and Infectious Diseases Ward while they tried to find out what the hell had given her the diarrhoea, painful stomach cramps and fevers. They said it was viral infection caused by poor hygiene, so be warned!
So if you're considering this hotel, i'd say don't bother go somewhere else!!
Another tip, if i've not put you off still pack plenty of Imodium and Rehydration drinks, you'll need them!!!.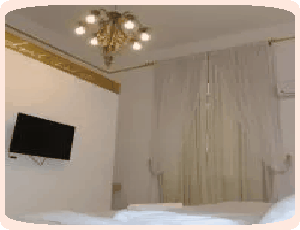 Sharm Hotels
Some thoughts for things to do in Egypt
Check the map for suitable areas!.
Visit Avenue of Sphinxes. (Luxor)
Visit Great Sphinx of Giza. (Giza)
atch the statue of Ramesses II. (Dahab)
isit the crazy Khan El Khalili bazaar. (Sharm El Sheikh)
isit the crazy Khan El Khalili bazaar. (Sharm El Sheikh)
More Hotels in Egypt
Take a Taxi to Sharm
Egypt is an absolute nightmare for auto travel and getting to the Hotel Magic Life Sharm El Sheikh Imperial or nearby resorts can get a real pain. So why not take a pre-booked taxi and arrive at your hotel relaxed? You really don't want to take a random taxi, even at the airport, so try and book a reputable Sharm taxi firm in advance.

Popular Hotels This Week