Wondering about sorting holidays? We are pleased to announce that Worldwide Holiday Packages will soon be posting more articles on sorting holidays, holiday events in Sharm El Sheikh and in the whole south Sinai. Local News, Special offers from hotels such as Hotel Ocean Club Sharm, Announcements for latest events, Openings of new Hotels, Diving centers and Clubs. All is now available at your finger tips so let us help with room for your vacation this year. Be a frequent visitor, we have some great hotels, and make use of our fast growing, free of charge services before you book your vacation this year to the resort in Sharm El Sheikh. Let us help turn your next holiday into an awesome trip!
Looking for Holiday Reviews for the Hotel Ocean Club Sharm?
Hotel Ocean Club Sharm Holiday Reviews
Hi, I've just booked my return holiday back to Ocean Club and I thought I would read the reviews and I could not believe how negative some people can be. The Ocean Club is predominantly a diving hotel so I can understand if your not up for diving you may find it small however for the price you pay and what you get even if you don't dive it's a lovely hotel with two nice pools and you can lay down and relax in the beautiful sunshine all day, read a book eat an ice cream and enjoy the atmosphere.
I'm going back on 28th June and I can't wait to get back. This is the first time i've ever gone back to a holiday twice and I would highly recommend it especially if your thinking of going diving for the first time or like me an experienced diver than wants a decent clean hotel with lots of social people…
Great Holiday – Good Location – Gorgeous People – Excellent Diving
Don't moan about this holiday if you pay around £300 and expect more it's excellent value for money..
I hope everyone enjoys it as much as I do..
This was my 3rd time back to sharm el sheihk and I decided to change from the original hotel that I stayed in for something new. When I arrived at Ocean Club the staff were extremely welcoming and friendly and we were shown to our room which was situated on the doorstep of the pool. The holiday was for my friends birthday and we couldnt have picked a better place. The rooms were great exceptionally clean with clean towels changed daily as well as the room. When it came to my friends birthday on the friday they even took it upon themselves to decorate our room and present her with an amazing birthday cake!! the pool was a little cool but we welcomed that from the intense heat all day. The area was spotless around the hotel and even had an onsite shop situated at the side of the hotel which was very cheap! the pool bar food was lovely and so was breakfast and evening meal. Regular bbqs were held and on other nights a buffet was supplied which catered for everyone. The staff couldnt do enough for us and were extremly pleasant and helpful. You could always get a taxi outside the hotel and only took 10 mins to get to namma bay. Also if you are a Diver this hotel has excellent facilities!! You hear mixed reports all the time about Egypt but once again i wasnt disappointed and I would definatley recommend this hotel to anyone. I was very sad to leave but will definatley be back
Having stayed here at Ocean Club a few times I was delighted to go again with my new partner – we had a great time and we are both already booked again – what great value under a guaranteed blue sky! The hotel, to be fair is a reliable 2-3 star but only in terms of the rooms, the rest is fabulous with great pools (3) great pool side facilties and no flies!!! The rooms are basic to be fair but on every occasion I have been there at Ocean Club – impeccably clean, well appointed but basic. The shower and loo are clean and always worked as expected – and the air con was perfect. Lets face it – who is going to Sharm to sit in their room? Cold shower and Air Con – just fine.
We had great week – again for me – and food at hotel was just fine. Those who did not try the Mongol banquet missed a bargain all very week cooked. I have stayed here 3 times now and NEVER had a tummy upset – the local beer was fine and good value – the staff at the hotel were very helpful and the room cleaners 'origami' wth the bedding has to be seen to be fully understood – amazing and so bizarre.
The roof top bar ws great fun and such a great vantage point in the evening – friendly staff most of the time and the food – even breakfast fully adequate to set you up for the day – even if a little predictable. Still good wholesome and decent coffee too – who could really want MUCH more?
The location is fine for the new traveller who wishes to go down to Naama Bay – a few pounds by taxi – good fun – and only a few minutes away from the night spots.
Not yet had a bad trip nor a bad stay at Ocean Club – budget or 2-3 star perhaps – but all you need in secure location – and NO flies!!!!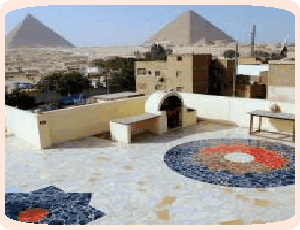 Sharm Hotels
Some fantastic ideas for unmissable trips to do in Egypt
Check the map for suitable areas!.
See sand art at the sand city museum. (Hurghada)
Mortuary temple of Hatshepsut – Deir el-Bahari (Luxor)
Nilometer (Cairo) An ancient instrument used to measure the waters of the Nile so Egyptian farmers would know whether to expect famine or flood.
Dive into the Sataya Dolphin House Reef. (Marsa Alam)
Dive into the Sataya Dolphin House Reef. (Marsa Alam)
More Hotels in Egypt
Take a Taxi to Sharm
Egypt is an absolute nightmare for auto travel and getting to the Hotel Ocean Club Sharm or nearby resorts can get a real pain. So why not take a pre-booked taxi and arrive at your hotel relaxed? You really don't want to take a random taxi, even at the airport, so try and book a reputable Sharm taxi firm in advance.

Popular Hotels This Week