Neptune Hotel Beruwala
Worldwide Travel Holidays in Sri Lanka      Neptune Hotel Beruwala – Hotel Reviews
Hotel Neptune is the family hotel with an enchanting ambiance for a fun filled holiday. The warm clear blue sea as the backdrop to the hotel excellent service friendly staff and modern amenities all makes it an ideal choice to stay.
Neptune Hotel (Beruwala Sri Lanka) – Hotel Reviews – Hotel Reviews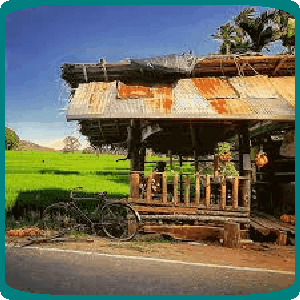 "We have just returned from a two week break at the Neptune. We were told it was 1 of the oldest hotels in the town It probably is! It is in desperate need of a refurb but the rumours going round the hotel during our stay was that it was closing for 2months / 6 months at the beginning … "
---
"My wife Barbara and i stayed at the Neptune Hotel for 2 weeks. It was our first visit to Sri Lanka. From leaving our house in Bedford to the hotel it took 21 hours including the 10 hour flight and the 3 hour transfer from Columbo Airport.. Upon arrival we were served with a fruit drink while we filled in… "
---
"We have just returned from our holiday in Sri Lanka you will read other reviews of the Hotel telling you how great the food is and how brilliant the staff are so I will not go into too much detail over the Hotel apart to say that all you read is true the staff of the Hotel are the best… "
---
"Appearance: The hotel is goodly designed with pictures and colours. Every room has its own painting on it's wall. Anyway the appearance is nice but a bit dull. 3/5 Staff: Now its not usually the thing that stands out but at Hotel Neptune the staff bond and are the best staff ive met yet. On the beach thers many people… "
---
For more details visit Neptune Hotel Beruwala Reviews
More about The Neptune Beruwela Sri Lanka
With its landscaped gardens and undeniably exotic setting it's no wonder the Neptune Beruwela remains a favourite with all its guests. Stroll across the lawns down to one of the finest beaches in the country or pull up your chair under one of the many palm trees scattered throughout the grounds. The large pool is overlooked by a sundeck – the perfect spot for enjoying the splendours of the Sri Lankan sunset.
Hotel Neptune Beruwela ***
Address :
Moragalle
Beruwela Sri Lanka.
Accommodation at Hotel Neptune Beruwela:
Hotel offers 124 tastefully furnished and elegantly decorated air conditioned rooms and private bungalows having a terrace / balcony with a view of the sea / garden. Hotel also offers 40 Private bungalows with tea and coffee maker are larger and scattered throughout the gardens.