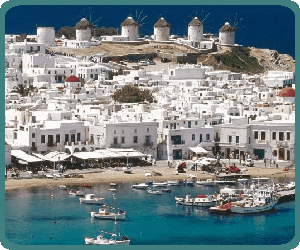 From Goa to Egypt, there's a fantastic mix of must-visit destinations for this year.  Old favourites such as Vanuatu and Bali will continue to be popular and Australian destinations will also be high on the list as travellers choose to explore further afield. Bali will remain a popular destination this year and Greece is always a cheap but exotic paradise – Greece is also often  a cheaper entry point to Europe than London, Paris or Rome.
Tasmania's unique wilderness, art and culture, focus on food, and colonial history make it perfect for driving holidays awhile Vanuatu has experienced a surge in popularity in recent years. Offering a diverse range of island activities and some of the most authentic cultural experiences in the South Pacific, Vanuatu is perfect for an exotic island getaway. The island is also great for those who enjoy adventure. Vanuatu is home to one of the world's most accessible active volcanoes, Mt Yasur, where you can stand on the rim and look into the bubbling lava below.
Best holiday spot in the Netherlands: In the Netherlands it is typical to find along the coast small and large towns in whose holiday parks the vacationer finds fun and shops. And Rockanje has passed with the best grade. Also ideal is its location in South Holland that allows excursions to nearby Zealand or also to Rotterdam , The Hague and Amsterdam .
Best vacation spot in Italy: After the usual dispute in recent years, between towns of the great Italian lakes, for the title of the best vacation spot in Italy, this year the trophy is awarded to a popular town on the Adriatic coast. Lido degli Estensi  belongs to the lidi ferraresi , a fusion of seven spa towns on the Emilia-Romagna coast . Most visitors spend their holidays in an apartment near the beach, or in one of the holiday parks located in the shade of the pine forests. Lido degli Estensi holidaymakers like not only the beach, but also the great leisure offer, the shopping options and the nightlife
Best vacation spot in Spain: In an extensive bay of the Costa Blanca we find Jávea, in Valencian known as Xàbia. Along with its interesting old town, the beautiful marina and its gastronomic offer, as well as the possibilities for sports and organizing free time, what interests Jávea vacationers the most is naturally its beaches. Very popular is the Arena beach with its promenade that extends in the shape of a crescent to the south of the old town. Those who prefer more tranquility will find what they are looking for in the small coves south of Cabo de la Nao. The qualities of Jávea as an ideal place on the Costa Blanca to spend the holidays.