Looking for Holiday Reviews for Chaaya Village Habarana Hotel?
Chaaya Village Habarana Hotel Holiday Reviews
"Hotel Chaaya village is an excellent property. It is right on the bank of lake and have beautiful cottage type accommodation. Food is lovely and Swimming pool is an added attration. Staff is very friendly and you can view this right when you enter the hotel. Type of welcome they give and then they transfer your luggage to your yours…. "
---
"Absolutely gorgeous setting with lake and wildlife a pristine pool with sun loungers in the shallow water. The restaurant and lounge areas were tastefully decorated and atmospheric. Food was good and staff very friendly. We had a couple of teething problems with the room which was basically lovely but the hot water hadn't been switched on and the a/c conked"
---
"Friendly clean and a lovely setting. My wife and I couldn't have asked for a better start to our holiday. Ideal for those interested in nature walks and a peaceful time. more "
---
"Chaaya Village in Habarana was our start to out 8 day tour in Sri Lanka. This hotel is central with Sigiriya and elephant safaris near. The rooms are great the staff are friendly the food is good however tops has to be the pool and the eco- friendly component to the resort: elephants at the river monekys squirrels monitor lizards "
---
"This was mine and my husbands first hotel on our honeymoon in Sri lanka and it didn't dissapoint. After a gruelling 26 hours travelling we were met at the reception by the very friendly staff with cold towels and a cooling drink which was very much needed! We had a standard bungalow which was lovely. Very big bed and a"
---
"Absolutely lovely setting with wildlife around you. We stopped at this resort as part of our trip around Sri Lanka. The pool was wonderful to relax at. We went on the "nature trail" with an expert around the hotel which was interesting. The monkeys run around you you can hear the elephants as they have their baths – wonderful experience. more "
---
"The reception was very friendly. The room was nicely decorated. The room and toilet were very clean. It also included complementory tea coffee in the room. Toilet had soap shampoo conditioner shower cap etc. Meals were buffet with a wide spread. Food was delecious. Staff was very friendly. There was a lovely pool. The nature was fantastic. more "
---
"Sri Lanka as a whole was the top of our 'A' list of places to go and it far exceeded our expectations. We booked our trip through Kuoni's Sister Company – The travel Collection and this was a painless excercise these guy's were so helpful. The Chaaya Village is very clean and the grounds are well meantained. Lots of wildlife "
---
"We stayed in Chaaya Village over christmas for 3 nights as part of a tour of Sri Lanka and Chaaya was the best hotel we stayed at. The rooms are chalet style set in gardens around the bar/restaurant/ reception area and are imaculately clean with a/c and as a wonderfull touch the room boys decorated our Kingsize bed with flowers"
---
"I stayed here when I was on a group trip to Sri Lanka and what a lovely place. The room was immaculate and the decorations on the bed in the evening was such a nice tough. The staff were attentive and the surroundings ideal. You can't fault the service and the buffets were delicious with alot of choices to suit"
---
Habarana Hotels Hotels
SriLankan Air Taxi to Habarana Hotels
Sri Lanka is a land that is truly blessed by Nature. Its beauty unfolds in myriad ways and with so much to see, time is precious and getting to the Chaaya Village Habarana Hotel or nearby resorts can get a real pain. So why not take a Sri Lankan air taxi and arrive at your hotel unstressed? Internal flights in Sri Lanka operate from a dedicated domestic terminal at the Bandaranaike International Airport and fly to Colombo City (Waters Edge, Kotte), Bentota, Dickwella, Koggala, Kandy, Castlereagh, Sigiriya, Batticaloa and Trincomalee.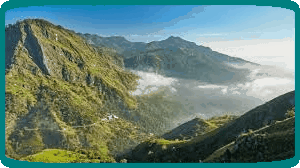 Popular Hotels This Week