Looking for Holiday Reviews for Dickwella Resort Hotel?
Dickwella Resort Hotel Holiday Reviews
"My friends and me have returned from Dickwella a week ago. The location of the hotel is absolutely magnificent. It is too far from noisy and dusty road very cozy and comfortable location windy and bathed by the waters of the Indian Ocean from three sides. Our stay there was fantastic in spite of a low season.The weather was marvelous"
---
"Previous review is so complet that there's nothing to add I completely agree to every word. I liked this hotel a lot! Very cosy atmosfere nice clean territory with coconut trees and nice rooms! Dont confuse it with luxuary it's NOT luxuary at all!! .. if you are looking for a luxuary this hotel is not your choice but if"
---
"I've been in Sri Lanka for 3 weeks with my girlfriend. My general impression on this island – it is not about the beaches but about the mountains and nature. Having travelled by car for a couple of times from Colombo down to Dickella (which is a good 5 hrs ride) I was pretty much shocked with places like Bentota"
---
"February 2008. from 21st to 25th stayed at Dickwella Resort with my family. that was an fantastic experince for my family. our holiday was in a real tropical envoirinment. Our room was a family suite with two sleeping areas.. which was really comfortable for my kids with all the faciliuties and we were just on the beach… being on our"
---
"My wife and I and 2 friends stayed here for 8 days in February. We had been touring kerala and came here for a rest. It was our second visit to Sri Lanka and we have stayed in several top class hotels. We were met at reception with the customary smiles and then shown to our rooms. We were lucky"
---
"I agree entirely with the previous review! We stayed here for 2 nights recently towards the end of an 18 night tour which took us to 8 other hotels/guest houses in Sri Lanka. We had no complaints with any of these locations where we encountered hospitable Sri Lankan service throughout. Dickwella Resort is run by Italians for Italians Russians and"
---
"My partner and I booked five nights at the Dickwella Resort at the end of our recent three-week stay in Sri Lanka. The idea was to relax on the beach and top-up our tans after travelling around Colombo Kandy The Hill Country Galle and so forth. Until our arrival at the Dickwella we had not had one bad hotel experience "
---
"The location of this resort is amazing – on a headland giving you the best beach and sea views you'll encounter in Sri Lanka. The accommidation is fairly basic but rooms have air conditioning nice views and are very clean. There were very few other guests while we were there and the communal areas felt a little empty as it's"
---
"We stayed at the Dickwella resort the first week in February. 2007 We took the seaplane to Dickwella and that was a great choice. We were given use of the business class lounge at Colombo airport while we waited for our transfer which was so pleasant after the 11 hour flight. The seaplane itself wasn't exactly state of the art "
---
"Abbiamo soggiornato al Dickwella Resort-Sri Lanka dal 20 al 27 Febbraiio 2008. Noi ci siamo trovati molto bene. Il Resort"
---
Tangalle Hotels Hotels
SriLankan Air Taxi to Tangalle Hotels
Sri Lanka is a land that is truly blessed by Nature. Its beauty unfolds in myriad ways and with so much to see, time is precious and getting to the Dickwella Resort Hotel or nearby resorts can get a real pain. So why not take a Sri Lankan air taxi and arrive at your hotel unstressed? Internal flights in Sri Lanka operate from a dedicated domestic terminal at the Bandaranaike International Airport and fly to Colombo City (Waters Edge, Kotte), Bentota, Dickwella, Koggala, Kandy, Castlereagh, Sigiriya, Batticaloa and Trincomalee.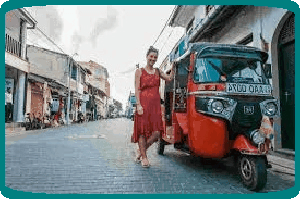 Popular Hotels This Week