Wondering about planning a vacation? We are pleased to announce that Worldwide Holiday Packages will soon be posting more articles on planning a vacation, holiday events in Sharm El Sheikh and in the whole south Sinai. Local News, Special offers from hotels such as Hotel Coral Sea Imperial Resort Sharm El Sheik, Announcements for latest events, Openings of new Hotels, Diving centers and Clubs. All is now available at your finger tips so let us help with room for your vacation. Be a frequent visitor, we have some of the most amazing value hotels, and make use of our fast growing, free of charge services before you book your vacation to the resort in Sharm El Sheikh. Let us help turn your next holiday into the best vacation ever!
Looking for Holiday Reviews for the Hotel Coral Sea Imperial Resort Sharm El Sheik?
Hotel Coral Sea Imperial Resort Sharm El Sheik Holiday Reviews
Just returned from a great 10 day stay at this hotel and we really enjoyed it. The rooms were very large and clean and we had no problems with 4 of us (2 adults and 2 kids) all in one room. The food was nice and there was always a good choice.
The hotel is in a quiet part of Sharm el Sheik, but that wan't a problem as there was plenty to keep us entertained. The Animation Team were always on hand and did a great job – especially with the kids. They worked so hard day and night and really made a great effort to make sure everyone enjoyed their holiday.
We also went horse riding with "Omar Horse Riding" who come round the hotel. This was such a great experience that my partner and son when back twice more.
All in all we had a great holiday at a great hotel.
I have been to Sharm El Sheikh a few times and can honestly say that the Coral Sea Imperial (or Conrad as it was when I went) was the best hotel I have ever been to in the resort.
The location is what made the hotel so fabulous – a lot of beaches in Sharm are quite coarse sand (coral), but the beach of the Coral Sea Imperial was beautiful white sand, and you could walk out into the water when the tide was in, with no fear of cutting your feet or stepping on urchins!
The dive centre team were amazing and friendly and helpful – especially the sales guy Muhamed – he made our week! Quite a character – BBC Prime obviously has a lot tio answer for – everything was Okey Dokey, Diamond Geezer, Cheap as Chips or some other 'English' saying!! We did a 3 hour snorkelling trip with Aquarius Dive for only £20 each. Went to a few dive sites including Tiran Island – beautiful. We also went Parasending for only £20 each too. The Dive Centre is right on the beach in front of the hotel in front of the jetty. The fish even at the end of the jetty on the reef were stunning – very busy with divers / snorkellers though.
We had a Beachfront room and it was very large and clean and bright – the view from the terrace was lovely – we looked right out over Tiran Island. If I went back, I'd definitely have a Beachfront room again. We booked through Preferred Egypt as we always do, and the upgrade was very little, only about £30 each for the week!
The All Inclusive program was good – it's a shame that some more spirits weren't included, but I only say that because I drink Amaretto and it's always extra! The drinks choice was very good – especially the fresh juices during the day – (drink these instead of lots of water – stops you getting ill or so we've always found!). Beers, vodka, cocktails, whisky were all included, and they didn't mind you ordering more than one at a time either.
The food in the buffets was ok – a little repetitive I suppose, but fine for me. We didn't eat in either of the a la carte restaurants, but heard the Italian was very good. The seafood restaurant was on the ebach and looked like a lovely setting for dinner.
I finally gave in and said yes to having a massage on the beach with my partner after having been hassled by the spa guys all week – it was very nice, but if you don't want one, stand your ground!! The spa itself was a bit disappointing – very small and a bit dated.
I would definitely go back to the Coral Sea Imperial and do not understand some of the rnot-so-good reviews I have seen. I can only assume that some people are mis-sold the Egyptian hotel concept by their travel agents – which is why we will only ever book with Preferred Egypt. They certainly know their stuff! Egyptian 5* is not the same as International 5*, but the Coral Sea Imperial certainly gives it a really good go!!
Go here, you'll love it!!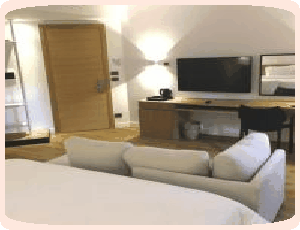 Sharm Hotels
Some great ideas for things to do in Egypt
Check the map for suitable areas!.
Take a Qarun lake boat ride.  (Cairo)
Enjoy cable wakeboarding in Hurghada. (Hurghada)
Tombs of the Nobles (Abu Ar Rish Qebli) A network of ancient Egyptian tombs built into the cliff face along the Nile.
Explore Citadel of Qaitbay or The Fort of Qaitbay. (Alexandria)
Explore Citadel of Qaitbay or The Fort of Qaitbay. (Alexandria)
More Hotels in Egypt
Take a Taxi to Sharm
Egypt is an absolute nightmare for auto travel and getting to the Hotel Coral Sea Imperial Resort Sharm El Sheik or nearby resorts can get a real pain. So why not take a pre-booked taxi and arrive at your hotel relaxed? You really don't want to take a random taxi, even at the airport, so try and book a reputable Sharm taxi firm in advance.

Popular Hotels This Week