Wondering about sorting holidays? We are pleased to announce that Worldwide Holiday Packages will soon be posting more articles on sorting holidays, holiday events in Sharm El Sheikh and in the whole south Sinai. Local News, Special offers from hotels such as Hotel Iberotel Palace Sharm, Announcements for latest events, Openings of new Hotels, Diving centers and Clubs. All is now available at your finger tips so let us help with room for your vacation. Be a frequent visitor, we have the best hotels we could find, and make use of our fast growing, free of charge services before you book your vacation to the resort in Sharm El Sheikh. Let us help turn your next holiday into the best holiday ever!
Looking for Holiday Reviews for the Hotel Iberotel Palace Sharm?
Hotel Iberotel Palace Sharm Holiday Reviews
My boyfriend and I stayed in Iberotel Palace for 11 nights. We had a fantastic time in this amazing hotel. Spotlessly clean, staff who would bend over backwards for you, beautiful breakfast buffet, a lovely pool with relaxing waterfall and the best feature by far..a gorgeous private beach.
We went with Worldwide Travel and didn't go all Inclusive but it probably would have worked out cheaper, although the lunch and dinner buffets didn't look too appealing, we decided to try out the local Egyptian places in the Old Market area which were MUCH cheaper (£10-£20 for two depending if you have starters, alcohol etc).
Bit of a culture shock on arrival as the men are quite sleazy but instead of saying things to me, they kept telling my boyfriend he was a "luck man"..very annoying!
Plus watch out for mosquito bites if you have very pale skin!
We had planned to relax on the beach and do a few day trips with the main priority being a day trip to Cairo. We were approached by sales people on the beach every day for all sorts of excursions but they are ok and not too pushy!
And watch out for the spa package, although it's great value (60 euro for sauna, coconut rub, face mask, reflexology massage and salt rub, i have never felt more manhandled in my life-the girl even pulled the shower curtain back and started washing me at one stage!..no privacy, prepare to bare all!)
One guy, Marco was very helpful. He planned our trip to Cairo, with internal flight, trip to Museum, boat trip on Nile, lunch, pyramids all included for £50 less than Worldwide Travel! He also ordanised a snorkeling trip which was cheaper than Worldwide Travel and quad biking up Mount Sinai.
Snorkeling in Red Sea is breathtaking, My boyfriend and I were total beginners but it was brilliant. (although I ate some egyptian seafood "salad" on the boat and was very sick for two days, just be careful)
Cairo is insane but worth the trip. I would love to see it again and the pyramids are amazing.
Very hot (40 degrees) but lovely breeze so it was bearable.
Namma Bay is really touristy, we went once and had a good laugh at all the cheesy clubs etc. Had a great steak in The Camel Bar though for £8, delicious! This would be the place to go for partying, but we wern't looking for that.
There is a great beach bar adjoining the Iberotel Palace private beach which has live DJs every Friday and all the rich Egyptian children who have given up on Islam go for drugs and debauchery..bit sureal but everyone is welcome. A lot of old residents in Iberotal who constantly complain about this bar, but we quite enjoyed it!
All in all, a trip of a lifetime, no complaints about the hotel. Egyptians are very friendly but will try to rob you blind!
Can't wait to go back…
It's about time I reviewed the Iberotel Palace. We visited for the fith time in Febraury. The standards were excellent as ever. The facilities, rooms etc are great (but then again there are lots of hotels with good facilities). What maked this place very special is the staff who are second to none. We are always welcomed back by the staff and they remember all sorts of details about your likes and dislikes. This is not contrived or choreographed, it is staff across the hotel who are pleased to see the same customers returning year after year. We will be returning (if only to check on the progress of the tree that was planted for us because we'd visited 5 times)
The place is a gem and the staff are the very best ive ever come across (and I am a well seasoned traveller)
Can't recommend it highly enough; in an ocean of indifferent hotels, this stands out as a very special destination.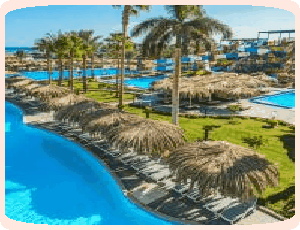 Sharm Hotels
Some great ideas for amazing places to do in Egypt
Check the map for suitable areas!.
Take a jeep safari ride in the white desert in Farafra. (Cairo)
Visit Karnak Open Air Museum. (Luxor)
Tanis (Tanis) The once great capital of Egypt now crumbles forward as evocative ruins.
See Unfinished obelisk in Aswan. (Marsa Alam)
See Unfinished obelisk in Aswan. (Marsa Alam)
More Hotels in Egypt
Take a Taxi to Sharm
Egypt is an absolute nightmare for auto travel and getting to the Hotel Iberotel Palace Sharm or nearby resorts can get a real pain. So why not take a pre-booked taxi and arrive at your hotel relaxed? You really don't want to take a random taxi, even at the airport, so try and book a reputable Sharm taxi firm in advance.

Popular Hotels This Week