Wondering about sorting holidays? We are pleased to announce that Spirita Holiday Packages will soon be posting more articles on sorting holidays, holiday events in Sharm El Sheikh and in the whole south Sinai. Local News, Special offers from hotels such as Hotel Laguna Vista Garden Resort Sharm, Announcements for latest events, Openings of new Hotels, Diving centers and Clubs. All is now available at your finger tips so let us help with accommodation for your needs for your next trip. Be a frequent visitor, we have some really exotic hotels, and make use of our fast growing, free of charge services before you book your next trip to the resort in Sharm El Sheikh. Let us help turn your next holiday into the trip of a lifetime!
Looking for Holiday Reviews for the Hotel Laguna Vista Garden Resort Sharm?
Hotel Laguna Vista Garden Resort Sharm Holiday Reviews
Food – was an amazing standard. there was always a lot of choice. for breakfast there was – cooked full english, cereal, fruit, contientail meats and cheeses, pastries and an omlette bar. Lunch – 2/3 meat choices, rice potatoes veg, salad (with about 20 different items) fresh bread, soup. Dinner – 3/4 meat/ fish choices, rice, potatoes, veg, salad, a pasta bar, cooked whilst you wait, a stir fry bar, cooked whilst you wait., Out side of the main meal hours there were snacks available from the pool bar in the morning.
The service in the restaurant was immpeccable, the waiters would bring you drinks, remeber what day trips you had planned and make an effort to ask you about how your day was.
Rooms – so clean you could eat your dinner off the floor. They are individual huts each with massive en suite. Our bed was very firm, and massive. Cleaned everyday, including wet washing the floors throughout.
Facilities – not a lot goes on in this hotel. all the facilities are in the sister hotel Laguna Vista Beach where you have full access. We found the LVG great as it was quiet and secluded and if we wanted to do anything we went to LVB. We nearly always had the pool to ourselves at LVG and there was always room around the poolside. The LVB is only about a 2 minute walk across the road. This is a main road but the egyptian drivers always stop for pedestrians and wave you across so it is not dangerous at all.
Overall – they do not stop cleaning the hotel, ever. all inclusive is great as it includes bottled water. the staff were the most attentive I have ever come across. the food was great tasting and well presented.
1st time in Sharm. We originally thought we were booked in at the Beach resort (which is a superior resort) on paper. The garden is located across the road from the Beach and it is so much better. Its smaller, which means less quests and better service as the staff remember your face. The staff are great. Khaled works in the restaurant and is a top host! Abdul is one of the chefs and is a top bloke too. They were always smiling and going that extra mile. The hotels were always very clean and the food as okay. We had stomach problems through out the trip, but that is just the norm in Sharm I feel. The hotel is in a great location. On the left as you leave is Starbucks and on the right is Mcdonalds and KFC. The hotel is a short, fun taxi ride to Namma Bay, we only went once. Its a little to rowdy and probably good for clubbing etc. Naabq bay where the hotel is located in quieter and nicer.
You can walk to the beach from there. You have to go across the road through the other hotel, its a nice walk. Make sure you find Sherif on the beach and book an excursion for Quad or Sand Buggies. We went on the sand buggy and it was the best excursion we have ever gone on. On the beach you have to be careful of coral, you can walk in bear footed but would recommend those beach trainers. Dont walk with flip flops in the sea, just looks daft. Great hotel, great holiday would stay there again. Only little downside is the pool was cold, maybe as it was really hot outside the pool. If it bothers you just go to the sea, it was nice and warm!
The best features of this hotel are the beautiful gardens and the African hut style of the rooms, which were very nice, and well laid out. However, you are some distance from the sea, across a busy main road, and have virtually non-existant sea views. Alfresco dining is spoilt by the close proximity of the main road.
The cleanliness of the rooms was acceptable, but I have given a low score for cleanliness because I had issues with the restaurant. I did ask a waiter to change a napkin, that was used for holding bread whilst cutting, the napkin was grubby, but remained unchanged. Some of the chef's aprons were also grubby, even first thing in a morning. Three out of the four of us had pharoahs revenge.
I am surprised at some of the high food scores given to this hotel. It ranks as one of the worst I have ever been to. Food was very limited in choice, just warm, very little of which was cooked fresh, tasteless, and sloppy in content. They possibly may bring it in from the sister hotel, which would explain the poor quality. Whilst we were there chips were served just once in the restaurant! Potatoe puree was poular with the chefs, but not amongst the guests.
The all inclusive package was not the best, and you should be wary of certain bars and drinks which are not part of the package. Wine, which was nice enough, could only be had in the restaurant for instance. The bars had no drinks or cocktails lists and on two evenings there were no lemons to add to drinks.
The staff were very good, pleasant and worked hard.
I have given this hotel a poor review partly because the previous year we stayed at the Reef Oasis Blue Bay which was excellent.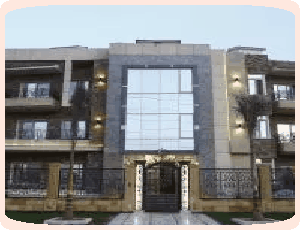 Sharm Hotels
Some random ideas for stuff to do in Egypt
Go to the map for suitable areas!.
St. Catherine's Monastery (Saint Katrin) Charnel house at the foot of Mount Sinai.
Enjoy a walk in Dahab's Eel Garden. (Dahab)
Explore the history at King Tutankhamun Museum. (Sharm El Sheikh)
Desert Breath (Hurghada) A massive work of modern art that appears to be a crop circle in the middle of the desert.
Desert Breath (Hurghada) A massive work of modern art that appears to be a crop circle in the middle of the desert.
More Hotels in Egypt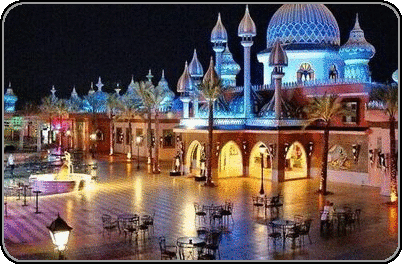 Take a Taxi to Sharm
Egypt is an absolute nightmare for auto travel and getting to the Hotel Laguna Vista Garden Resort Sharm or nearby resorts can get a real pain. So why not take a pre-booked taxi and arrive at your hotel relaxed? You really don't want to take a random taxi, even at the airport, so try and book a reputable Sharm taxi firm in advance.

Popular Hotels This Week