Wondering about planning a vacation? We are pleased to announce that Worldwide Holiday Packages will soon be posting more articles on planning a vacation, holiday events in Sharm El Sheikh and in the whole south Sinai. Local News, Special offers from hotels such as Hotel Rehana Royal Beach Resort Sharm, Announcements for latest events, Openings of new Hotels, Diving centers and Clubs. All is now available at your finger tips so let us help with accommodation for your needs for your next trip. Be a frequent visitor, we have some of the most amazing value hotels, and make use of our fast growing, free of charge services before you book your next trip to the resort in Sharm El Sheikh. Let us help turn your next holiday into the best holiday ever!
Looking for Holiday Reviews for the Hotel Rehana Royal Beach Resort Sharm?
Hotel Rehana Royal Beach Resort Sharm Holiday Reviews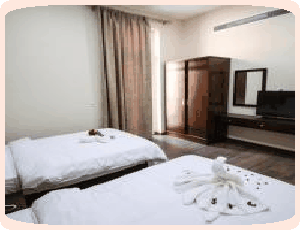 I loved this hotel. The staff where so friendly, the food was very tasty and a huge variety, the place was clean and always entertainment for you to take part in. The room was spacious, clean and adequate facilities. I would definately recommend this hotel and would like to make a return visit.
We have just returned from a week at the Rehana Royal Resort & had a fantastic time. the hotel is spotless, the rooms were lovely and the staff were great. I manage a hotel here in England so tend to be a bit picky, but have to say the only down side to this hotel is the rude Russians! The waiting staff love the english as they say how rude the russians are to them, so it is worth chatting to the waiters at the beginning of the stay as they will be attentive once they know your not Russian
We did pay a bit extra to upgrade our room, which gave us a larger room and shower but i think it was worth it. We had 2 double beds plus a sofa area, so it was plenty big enough. The bath room wasn't very well lit but the shower was great!!
I would definately reccomend this hotel for a relaxing break.
We had a lovely week at the Rehana. We were lucky to have been upgraded from the Sharm over the road and given one of the best rooms at the Royal, with views across the pools and sea. The hotel is very clean and rooms are spacious and comfortable. Food is good and the staff are friendly and efficient.
We defiantly went at the right time of year, we practically had the place to ourselves, which is probably why we were upgraded in the first place. I do wonder how the place will cope in peak season.
The only slight criticism I can say about this hotel it the entertainment, organized by Russians, it's awful. Kiddies disco starts at 9pm, same songs every night and then then followed by some awful game, which no one wants to participate in. They'd be better off with just a singer/guitarist, Again, i don't know how they'll cope in peak season, the entertainment area is very small.
It would also have been nice to have kept the pool bar open, would have been lovely to sit with a drink and just watch the sea but never mind. Overall, the Rehana Beach is a lovely hotel.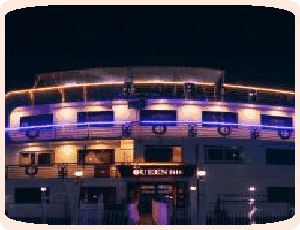 Sharm Hotels
Some suggestions for things to do in Egypt
Consult the map for suitable areas!.
Take a Qarun lake boat ride.  (Cairo)
Tombs of the Nobles (Abu Ar Rish Qebli) A network of ancient Egyptian tombs built into the cliff face along the Nile.
Visit Nubian Museum in Aswan. (Marsa Alam)
Take a guided tour of Egypt papyrus museum. (Giza)
Take a guided tour of Egypt papyrus museum. (Giza)
More Hotels in Egypt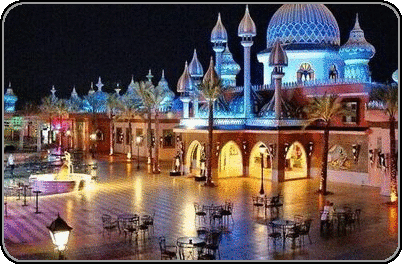 Take a Taxi to Sharm
Egypt is an absolute nightmare for auto travel and getting to the Hotel Rehana Royal Beach Resort Sharm or nearby resorts can get a real pain. So why not take a pre-booked taxi and arrive at your hotel relaxed? You really don't want to take a random taxi, even at the airport, so try and book a reputable Sharm taxi firm in advance.

Popular Hotels This Week