Wondering about sorting vacations? We are pleased to announce that Worldwide Holiday Packages will soon be posting more articles on sorting vacations, holiday events in Hurghada and in the whole south Sinai. Local News, Special offers from hotels such as Safir Hotel Hurghada, Announcements for latest events, Openings of new Hotels, Diving centers and Clubs. All is now available at your finger tips so let us help with accommodation for your vacation. Be a frequent visitor, we have some top quality hotels, and make use of our fast growing, free of charge services before you book your vacation to the resort in Hurghada. Let us help turn your next holiday into the vacation of a lifetime!
Looking for Holiday Reviews for the Safir Hotel Hurghada?
Safir Hotel Hurghada Holiday Reviews
"My husband and I went for 2 weeks in April. We have been all over the world, this is the only place we definetly want to go back to! SOON!A personal and warm hotel with a fantastic and dedicated staff, just waiting to make your stay as good as possible! We strongly recommend the seafood from the grill at the"
"This Hotel is no where near a 4star more a 2star. Its more or less on a building site, and pretty tucked away. Taxis's are frequent but be careful they try anyting for an extra buck, so agree a price before you get in and make sure you ask if thats the total cost for all the passengers, as tehy"
"I went to this hotel in September 2017, I was amazed by this hotel , The reception was spotless, the staff in this hotel were all so friendly . The couple of shops in the hotel were good , the people there were very helpful. The pool area was wonderful which was kept very clean the guys cleaning the pool"
"Nice one week holiday in that hotel. Food was wonderful and very tasty, choice was big (especally in evening), service was excellent. My hotel room was just over the road in one hotel house (north side). To beach, restoran and so went to main building. Nice quiet place to rest, take sun, swim and so. Everything was clean, nice flowers"
"I've just returned from the Safir and, over all, it was an enjoyable week. Hurghada is for those wanting guaranteed all-year-round sun but the city itself lacks charm, being a purpose-built resort. The Safir was absolutely spotlessly clean, and the staff pleasant and helpful. I liked the location of it – slightly apart from the other hotels and the traffic"
"Me and my son enjoyed holidays at Safir and Red sea very much. Very frendly personal, clean rooms and good kitchen. I will recommend this hotel to all my friends. more "
"stayed at the safir last Oct for one week; such a clean and friendly hotel we had rooms looking over the pool with balconies. the sevice was excellant each morning towels were put out on the sun loungers prior to us getting to the beach. all the staff were pleasent and it certainly helped that i could speak some arabic…. "
"Returned from Safir hotel on Tuesday 5th August. All in all a very good holiday but feel a few things do need to be addressed when or if you plan on visiting the Safir Hotel. there were 3 in our party, me, my wife an 8 year old daughter. The hotel is situated just less than 10 minutes ride from"
"Last year me and my husband went to this hotel after we read some good reviews here. Safir is very good hotel. The rooms are filled with old furniture but clean and the stuff is very frendly. Only thing that is very bad is breakfast. There is no variety so you have to eat eggs every day. Dinner is better…. "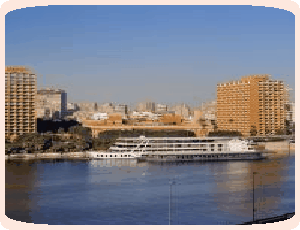 Hurghada Hotels
Some ideas for amazing places to do in Egypt
Consult the map for suitable areas!.
Soar over the Great Sand Sea during a hot air ballooning experience. (Dahab)
The Temple of Abu Simbel (Nubia) Ozymandias' time-keeping temple.
See Unfinished obelisk in Aswan. (Marsa Alam)
Explore Giza Solar Boat Museum. (Giza)
Explore Giza Solar Boat Museum. (Giza)
More Hotels in Egypt
Take a Taxi to Hurghada
Egypt is an absolute nightmare for auto travel and getting to the Safir Hotel Hurghada or nearby resorts can get a real pain. So why not take a pre-booked taxi and arrive at your hotel relaxed? You really don't want to take a random taxi, even at the airport, so try and book a reputable Hurghada taxi firm in advance.

Popular Hotels This Week