Wondering about sorting vacations? We are pleased to announce that Spirita Holiday Packages will soon be posting more articles on sorting vacations, holiday events in Luxor and in the whole south Sinai. Local News, Special offers from hotels such as Saint Joseph Hotel Luxor, Announcements for latest events, Openings of new Hotels, Diving centers and Clubs. All is now available at your finger tips so let us help with accommodation for your vacation. Be a frequent visitor, we have some great hotels, and make use of our fast growing, free of charge services before you book your vacation to the resort in Luxor. Let us help turn your next holiday into the best vacation ever!
Looking for Holiday Reviews for the Saint Joseph Hotel Luxor?
Saint Joseph Hotel Luxor Holiday Reviews
"stayed at St Joseph from the 5th to the 19th of August, this hotel is very clean, and every day if up early enough you see the staff cleaning every thing down even on the roof area. the roof kitchen is cleaned from top to bottom every morning even the windows, the staff are so friendly and carnt do enough… more "
"hotel looking a little tired, although would hate to loose the character and friendliness by upgrade , air con now being renewed, staff friendly and approachable even the tourist policeman on duty outside hotel, restuarant and pool bar food excellent. we would recommend this hotel to our friends and family. more "
"This hotel is an extremely safe,clean and very welcoming place to spend a holiday.we booked the hotel based on reviews we had read-we were'nt let down at all.The people of Egypt can be both friendly and scary in equal measure but the ,St Joseph,provides you with the security and warmth to deal with what this town and it's people throw… more "
"the best budget hotel there. We felt part of the family, food was excellent, people were friendly and helpful clean. it was a excellent base to tour luxor. Please use hassany moressy tours for your trips excellent prices [ –XXX XXXXX XX XXXXXXXXXXXXXXXXXXXXXXX– ] I cannot fault anything about this hotel i will be going there again. more "
"Having paid £193 for a week B&B from 13th to 20th July 2019, I have to say we got a fantastic deal. Better was to come as we paid £70 (£35 each) for 6 nights meals, of which was very good & included 4 courses. You just could not buy the food in at home for that money, incredible value… more "
"i have lost count of the amount of times i have stayed in st.josephs. definetly would,nt stay anywhere else@have stayed in lots more hotels in luxor.could,nt fault anything. very reasonably priced,great friendly staff,rooms cleaned every day@fresh towels@bed linen. all my friends that go to luxor also stay here@ share the same views as myself. we would,nt change a thing. look… more "
"We stayed here from 1st – 8th July 09 and loved it. As people have stated many times the decor is in need of a facelift but otherwise everywhere around the hotel was always clean. Our rooms were cleaned daily and, possibly because we left a few tips for the cleaners, we always came back to some amusing pieces of… more "
"My husband and I stayed in this hotel from 22/6/9 til 29/6/9 and travelled in from London Gatwick Airport. This was our first trip to Egypt and got a great deal of £180.00 flights and b and b basis at St Josephs. This hotel is a quick 15 minute drive from Luxor Airport. Check In was quite simple and we… more "
"Yet another great holiday at the hotel st joseph,yes the constant taxi,calesh is still the same but you just get used to it.We ound a fab restaraunt just down the road from the hotel called puddleduck,it's a must for lunch or evening meal,the menu changes every week & the choice is great,you must try the cheesecake,all homemade by the english… more "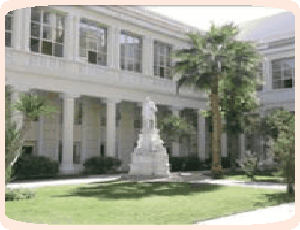 Luxor Hotels
Some fantastic ideas for exciting stuff to do in Egypt
Go to the map for suitable areas!.
Discover Desert Breath in Qesm Hurghada. (Hurghada)
Monastery of Saint Simon (Cairo) The massive cave church of Cairo's Zabbaleen community is one of the largest Christian churches in the Middle East.
ance with the Egyptians around a campfire. (Hurghada)
Eat Koushari a famous dish served at Koshary Lux. (Cairo)
Eat Koushari a famous dish served at Koshary Lux. (Cairo)
More Hotels in Egypt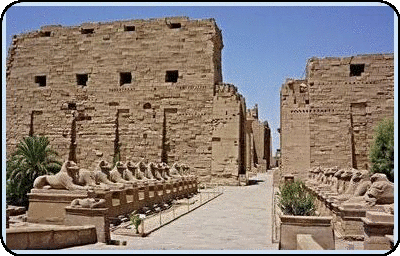 Take a Taxi to Luxor
Egypt is an absolute nightmare for auto travel and getting to the Saint Joseph Hotel Luxor or nearby resorts can get a real pain. So why not take a pre-booked taxi and arrive at your hotel relaxed? You really don't want to take a random taxi, even at the airport, so try and book a reputable Luxor taxi firm in advance.

Popular Hotels This Week