Looking for Holiday Reviews for Blue Oceanic Beach Hotel?
Blue Oceanic Beach Hotel Holiday Reviews
"Evening meal ok breakfast poor (under cooked omlette's) Spacious room but a little dated reasonably clean. Nice spot on the beach but unfortunately plagued by people selling items like many beach resorts. more "
---
"We had a fantastic 2 wk holiday in Sri Lanka. We travelled around meeting some very friendly and helpful sri lankans staying in really interesting and beautiful hotels….this was not one of these and completely spoilt the last night of our trip. The hotel is dated.The service was the worst we experienced -the staff were falsely charming in anticipation of"
---
"The Negombo coastline has a large number of o.k. hotels including just one of 5 star rating which happens to be next door to the Blue Oceanic. However the latter stands out from all others because of facilities and service as you would expect combined with affordability. My first visit to the country dates from 1973 and many hotels have"
---
"Pretty average beash resort hotel. Good location for a one night stopover to/from airport (15minutes away) but quite overpriced for what you get in comparison to all other hotels i stayed in in Sri Lanka. Rooms fairly drab staff moderately friendly. Main clientele seem to be older Germans and Russians. Food was quite nice and good choice. Rest take it"
---
"Me and my husband didn't stay at the Jetwing Blue Oceanic instead we stayed at the Jetwing BEach which was a fantastic hotel and highly recommend it. HOwever during our very short 4 day trip to Negombo we decided to eat at the Blue Oceanic hotel beach restaurant just by the pool and ordered what we thought would be a"
---
"Like lots of hotels in Sri Lanka the rooms look very old and not well maintained. Otherwise this hotel is all right if you need to go to the airport or if your flight arrives during the night; The hotel is situated in 15 minutes driving from the airport. Restaurants: average buffet Drinks: better to find some local bars in"
---
"After 12 days touring the country and seeing so many amazing things it was nice to just kick back and relax on a comfy bed with 50 TV channels!! Decent sized balcony with a view of the sea. Perfect to while away the afternoon reading a book. I was half board and the breakfast was excellent buffet with fruit breads"
---
"This is a super hotel the staff really make your holiday a real pleasure. It was my second stay in the hotel must say it was hard to say goodbye to a few of them. Clean food plenty tasty and very friendly people good entertainment. For my birthday they arranged a cake and I received a few presents from a"
---
"Apart from the rooms being a bit dated the hotel could not be faulted. The rooms are very spacious The staff were very polite and could not do enough to help us. A nice touch was every night a roomboy came to turn the bedsheet corner over place a flower on each pillow and sprayed the room for mossies We"
---
"Nice Hotel Staff was pleasant and receptive… The breakfast bar I enjoyed immensely. The rooms are clean and basic. There was only one issue with an electrical port with a TV that was iffy but help came and it worked fine so thats nothing really. There are nice balcony areas where fresh ocean breezes can fill the room. Though as"
---
Negombo Hotels Hotels
SriLankan Air Taxi to Negombo Hotels
Sri Lanka is a land that is truly blessed by Nature. Its beauty unfolds in myriad ways and with so much to see, time is precious and getting to the Blue Oceanic Beach Hotel or nearby resorts can get a real pain. So why not take a Sri Lankan air taxi and arrive at your hotel unstressed? Internal flights in Sri Lanka operate from a dedicated domestic terminal at the Bandaranaike International Airport and fly to Colombo City (Waters Edge, Kotte), Bentota, Dickwella, Koggala, Kandy, Castlereagh, Sigiriya, Batticaloa and Trincomalee.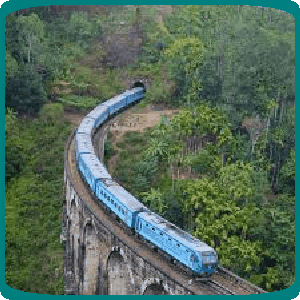 Popular Hotels This Week