Wondering about planning a vacation? We are pleased to announce that Worldwide Holiday Packages will soon be posting more articles on planning a vacation, holiday events in Sharm El Sheikh and in the whole south Sinai. Local News, Special offers from hotels such as Hotel Baron Palms Resort Sharm, Announcements for latest events, Openings of new Hotels, Diving centers and Clubs. All is now available at your finger tips so let us help with accommodation for your holidays. Be a frequent visitor, we have some of the most amazing value hotels, and make use of our fast growing, free of charge services before you book your holidays to the resort in Sharm El Sheikh. Let us help turn your next holiday into the vacation of a lifetime!
Looking for Holiday Reviews for the Hotel Baron Palms Resort Sharm?
Hotel Baron Palms Resort Sharm Holiday Reviews
My husband and I have just returned from a 2 week stay at this amazing hotel. This being our first visit to Egypt we did not know what to expect, we need'nt have worried. Baron Palms Resort had the WOW factor. Outstanding staff, food and location. We were spoilt for choice when it came to the selection for food. The egyptian restaurant was excellent and the poolside restaurant in the evening was a beautiful and romantic experience, staff and food were wonderful. All the staff made you feel special and could'nt do enough to make our stay special. Well done to all staff and management concerned in the running of this wonderful place.
Spent 2 weeks at Baron Palms with family and friends (seven of us in total) and enjoyed every bit of our holiday, House cleaners were brilliant.. bar staff and customer service were excellent, nothing was too much trouble at all. Snokelling was out of this world… Jelly belly is something you can,t avoid and its nothing to do with the food, everyone in our group had it but it only took either a trip to the chemist for some tablets or dealt with it. It was more to do with the heat at nearly 40 degrees.
You do get hassled at the beginning of your holiday by either shop owners or on the beach trying to get you to have a massage or spa treatments but all you have to say is NO THANKYOU they do leave you alone eventually. I had a massage in the beach tent was brilliant had a full hour for £6 approx well worth it.
Bar staff on the beach were great and in the Lobby Bar aswell… we didn't tip them till the end of the holiday, very freindly and helpful, you could have anything you liked in drinks from soft drinks to hot drinking chocolate or any of there local alcoholic drinks and SOME cocktails. Food was good too can't complain about a thing. Didn't want to come back home. Will be taking another holiday back there in the future. There is only one thing I could moan about and that is maybe they need more seating area on an evening but it didn't spoil our holiday.
First visit to Egypt and hotel was fab. Staff very friendly, cheerful, efficient. Spotlessly clean. Excellent food. Did a 9 night stay, which suited us just fine. Beach spotless. Didnt venture too far as wanted to chill. Hotel rather remote, but resort is reclaimed desert with no traditional inhabitants, except Beduins. Good snorkelling at beach and no need to venture any further to see wonderful fish. Would return to hotel, and I don't do return trips !
Just 1 criticism, evening entertainment was poor.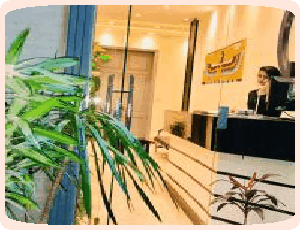 Sharm Hotels
Some suggestions for stuff to do in Egypt
Go to the map for suitable areas!.
Cairo's City of the Dead (Cairo) In Egypt's expanding metro area, many of the neighbors are dead.
Do Quad Bike ATV ride in the Open desert of Giza Pyramids. (Cairo)
Enjoy a walk in Dahab's Eel Garden. (Dahab)
Watch Blue Valley or Coloured Mountain at the blue desert. (Sharm El Sheikh)
Watch Blue Valley or Coloured Mountain at the blue desert. (Sharm El Sheikh)
More Hotels in Egypt
Take a Taxi to Sharm
Egypt is an absolute nightmare for auto travel and getting to the Hotel Baron Palms Resort Sharm or nearby resorts can get a real pain. So why not take a pre-booked taxi and arrive at your hotel relaxed? You really don't want to take a random taxi, even at the airport, so try and book a reputable Sharm taxi firm in advance.

Popular Hotels This Week