Wondering about planning a vacation? We are pleased to announce that Worldwide Holiday Packages will soon be posting more articles on planning a vacation, holiday events in Sharm El Sheikh and in the whole south Sinai. Local News, Special offers from hotels such as Hotel Grand Rotana Resort and Spa Sharm, Announcements for latest events, Openings of new Hotels, Diving centers and Clubs. All is now available at your finger tips so let us help with accommodation for your needs for your holidays. Be a frequent visitor, we have the best hotels we could find, and make use of our fast growing, free of charge services before you book your holidays to the resort in Sharm El Sheikh. Let us help turn your next holiday into the holiday of a lifetime!
Looking for Holiday Reviews for the Hotel Grand Rotana Resort and Spa Sharm?
Hotel Grand Rotana Resort and Spa Sharm Holiday Reviews
We stayed at the hotel at the end of April and we also stayed here last April. We had a wonderful time, the hotel is set in beautiful grounds and the staff are so helpful. The pool is absolutely huge and it never gets busy. The weather was fantastic and so was the snorkelling. I have never seen so many fish. I would recommend this hotel to everyone; you get what you pay for. We upgraded to club rotana which was good value as you have evening canapés and you have the choice of taking your breakfast in the rotana club lounge which was lovely and peaceful and nowhere near as busy as the main restaurant. There are a lot of Russian tourists here and on the whole most of them are polite but you do get the odd few who are very rude. The beach is set among pine trees and never gets crowded. The food here is very good especially the Beachfront Restaurant. A special mention to Amr who was most helpful as usual, nothing was too much trouble. Overall this is a wonderful place for all ages to spend a relaxing break.
Stayed at Grand Rotana Resort and Spa for 3 nights after 1 night in Cairo and loved everything about it. Went with my husband and 3 year old daughter and loved the hotel, the gardens, the fish in the sea and the fab pool. The room wasnt the most luxurious we have stayed in but was huge with a big balcony overlooking the pool so couldnt really fault it. The Silk Road restaurant was amazing and wish we had gone there before our final night. all in all, a really good holiday and would definitely go there again.
Grand Rotana Resort and Spa, my boyfriend and I have just got back from a wonderful holiday. It was fantastic from beginning to end- we did not want to come home!
Every area of this hotel is spotlessly clean and well maintained. staff were friendly and very helpful without ever being pushy. we were very lucky to have a double room upgrade when we arrived- and the panoramic seaview was lovely.
we had no problems with the food-good choice and all well cooked. the silk road restaurant was amazing and definitely worth a visit.
it is a big resort with excellent facilities for couples and families alike.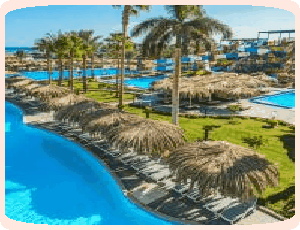 Sharm Hotels
Some fantastic ideas for stuff to do in Egypt
Go to the map for suitable areas!.
Visit the temple of Medinat Habu. (Luxor)
Red Sea Blue Hole (Saint Katrin) The deadliest diving spot in the world is also a stunning geological marvel.
Enjoy surfing at Mahmya Island. (Hurghada)
Have spicy besaran at Zööba. (Cairo)
Have spicy besaran at Zööba. (Cairo)
More Hotels in Egypt
Take a Taxi to Sharm
Egypt is an absolute nightmare for auto travel and getting to the Hotel Grand Rotana Resort and Spa Sharm or nearby resorts can get a real pain. So why not take a pre-booked taxi and arrive at your hotel relaxed? You really don't want to take a random taxi, even at the airport, so try and book a reputable Sharm taxi firm in advance.

Popular Hotels This Week