Wondering about sorting vacations? We are pleased to announce that Worldwide Holiday Packages will soon be posting more articles on sorting vacations, holiday events in Sharm El Sheikh and in the whole south Sinai. Local News, Special offers from hotels such as Hotel Hilton Sharm Dreams Resort, Announcements for latest events, Openings of new Hotels, Diving centers and Clubs. All is now available at your finger tips so let us help with accommodation for your holidays. Be a frequent visitor, we have the best hotels, and make use of our fast growing, free of charge services before you book your holidays to the resort in Sharm El Sheikh. Let us help turn your next holiday into the best vacation ever!
Looking for Holiday Reviews for the Hotel Hilton Sharm Dreams Resort?
Hotel Hilton Sharm Dreams Resort Holiday Reviews
Hotel was in a perfect positon and was clean and the staff very friendly and helpful. The Cleo park is NOT free to the guests at the Hilton as advertised, and for a family of 3 was £60. The Gym is also not free as advertised by both the hotel and On The Beach and there is a £12 fee to use it per day! There is also no Archery and the Wi-Fi is £3 per 30 mins. You do have to tip the pool/towel guys to get a sunbed and umberella every day but we found this acceptable. What was unacceptable was the Newspaper seller, who constantly hounded us for 14 days to buy a magazine or paper (£4 for a Daily Mirror costing 45p!) even though we made it clear we did not want one. The food is Ok but mainly aimed at the annoying Russians who constantly push in and are rude to the staff and fail to say thank you if we held a door open for them. We also found that if you were all inclusive then the waiters held back with service and yet if you were paying for your drinks then they were all over you, Unfair! Useful Tips: Tip the Pool/Towel guys, don't expect to get free entrance into Cleo Park or the Gym. No Archery. Pool area needs resurfacing so wear shoes by the pool. Have a massage, heavenly!, be polite, avoid the Ruskies! Don't stay in for the shows as they are rubbish. go into Naama Bay for the nightlife, just say a firm NO THANKS to the sellers and finally…. Enjoy Egypt cos its great!
Went to sharm with my best friend to visit friends for the week, so we just needed a hotel that was near the centre of na'ama bay without actually being in the thick of it. so for that reason alone the hotel is great!
W stayed on a b+b basis which suited us great, although I was not impressed with the breakfast. you get the normal breakfast options of cereal, toast, eggs, fruit and there was a chef to make you an omelete if you wanted. they also had waffles, cold salad, cheeses and even noodles and burgers but if you have high expectations of food in a 5 star hotel then you will be disappointed, as the quality of the food is not great.
i thought the service was friendly enough. being two yound females we did attract some attention but i found that they got the hint if you wanted to be left alone!
our room was perfect. our last minute booking included a king size bed that the receptionist kindly offered to change to two singles (yes the beds are hard!) without me even saying anything. the rooms are cleaned everyday but i did not appreciate the 8/9am knock on the door from the cleaner! too early for my liking but that was sorted once the 'do not disturb' sign was place on the door before bedtime! and the cleaner did hang around everyday waiting for his tip…
my one complaint about the hotel is the state of the pool areas. there is no tiling on the floor, it is painted but obviously not for a while as it is all chipping away under your feet. it is also like it in the pools aswell. talking about the pools i found that they were abit too shallow, but perfect for kids i suppose! but the gardens around the hotel are beautifully kept with perfectly cut grass and lovely flowers.
Overall the hotel is lovely, full of families from all over europe and older couples, so dont go if you want a 'party hotel'! its location is perfect for na'ama bay, and the road is fine as the cars do slow down and some even stop for you to cross!
Having been to a 5 star all inclusive in sharm el sheikh last year (which was excellent) i would not recommend this hilton hotel to anyone going for more than a week and wanting all inclusive – it is certaintly not a 5 star resort to me.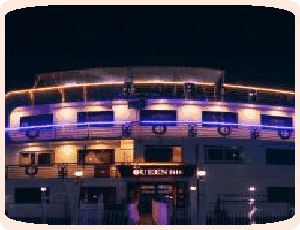 Sharm Hotels
Some random ideas for interesting things to do in Egypt
Check the map for suitable areas!.
Visit Coptic Orthodox Church of Alexandria. (Marsa Alam)
Enjoy your stay at Oasis Hotel. (Giza)
Agricultural Museum of Cairo (Cairo) A huge museum of much more than just agriculture displayed in a princess's palace.
pend the day at the Egyptian Museum. (Luxor)
pend the day at the Egyptian Museum. (Luxor)
More Hotels in Egypt
Take a Taxi to Sharm
Egypt is an absolute nightmare for auto travel and getting to the Hotel Hilton Sharm Dreams Resort or nearby resorts can get a real pain. So why not take a pre-booked taxi and arrive at your hotel relaxed? You really don't want to take a random taxi, even at the airport, so try and book a reputable Sharm taxi firm in advance.

Popular Hotels This Week
Domina Coral Bay King's Lake Hotel Sharm