Wondering about planning a holiday? We are pleased to announce that Worldwide Holiday Packages will soon be posting more articles on planning a holiday, holiday events in Sharm El Sheikh and in the whole south Sinai. Local News, Special offers from hotels such as Hotel Novotel Sharm El Sheikh Palm, Announcements for latest events, Openings of new Hotels, Diving centers and Clubs. All is now available at your finger tips so let us help with accommodation for your holidays. Be a frequent visitor, we have some top quality hotels, and make use of our fast growing, free of charge services before you book your holidays to the resort in Sharm El Sheikh. Let us help turn your next holiday into the best vacation ever!
Looking for Holiday Reviews for the Hotel Novotel Sharm El Sheikh Palm?
Hotel Novotel Sharm El Sheikh Palm Holiday Reviews
Stayed at the Novotel Palm for two weeks. Could not fault one thing, absolutely loved it!!! We were a bit weary at first due to the reviews on here of people wanting the Novotel Beach hotel. We did originally want the Novotel Beach but the Palm side is so much better. the road could be a problem if you have prams or toddlers but we found it fine, men stand at each side to get you across safely.
Because it is a new hotel, everywhere is spotless. the rooms are the biggest rooms iv'e ever seen, the bedroom and bathroom is amazing! would defiantly look at staying at another novotel hotel after staying here. The pools, three to choose in this hotel, are massive, we did go to the pool over road but found it too full of small children splashing and running around.
Breakfast was excellent, the chef can make you pancakes, scrambled eggs, omelette's and fried eggs. there was also yogurts, fruit, bacon, potatoes, tomatoes and fresh juice. The hotel was about 10 mins walk along the beach to the centre which we found perfect. would definatly return back to this hotel if were going to naama bay again.
We stayed at the Novotel Palm for a week which is in Naama Bay and about 15-20 mins walk to the centre of Naama Bay. We had a very big room, lovely super king bed and nice bathroom with walk-in shower. TV with satellite channels and a fridge was provided in the room. There was also a small couch which was great for chilling out instead of using the bed. Our room was very close to reception, about 1 minute walk. We were 20 seconds from the main pool which was lovely. The hotel has 3 pools. Two are located within close reach of each other. The other is a bit further away, but is also very nice. The hotel has numerous facilities including the usual spa and beauty treatmeants. They also have a tennis court, a skate boarding area and a kids area. Our room had two sun loungers outside which was nice as we could sunbathe right outside it at times.
We had to cross the road to have dinner at the restaurant at the Novotel Beach hotel and to go to the beach. This was not a problem at all as the hotel has guards that help you cross the road and they were always helpful and friendly. The Novotel Beach hotel seemed nice though a bit crowded and noisier than the Palm, but was very close to the beach. Novotel Beach has an ATM machine which also exchanges foreign currency. There is no internet facility but a short walk to the Marriot hotel next door does provide this.
The breakfast and dinner was very nice with a variety of food. The staff were very helpful and friendly everywhere in the hotel. We went on a tour to Cairo one day and forgot to leave the sign out to have our room cleaned. When we got back at around 11pm we assumed that we would not be able to have new towels, but the housekeeping and laundry is 24 hours service and we had some towels brought to us within 5 minutes.
Regarding tours, we shopped around in Naama Bay and booked them. We didn't go with the tour operators that the hotel provided as we found that some of them were quite costly. Our tour guides were very good and explained everything in detail.
We would definitly reccommend this hotel and would stay there again if we go to Sharm in the future.
Regarding the hotel split either side of the busy road, most of the hotels along this stretch (including the Hilton and Marriot) are split across the road so it is not something specific to the Novatel. We were in the Palms, we liked the fact that it was really peacful and spacious, more like a collection of chalets that a hotel with lifts and corridors. If you were in the beach side you could have a room opening out onto the pool area (and have the pool aerobics or kids disco blasting itno your room), or one quite near the busy road. All the rooms on the plams side are well away from the road. If you have kids in tow then the walk might be a pain but for us it was no problem. Certainly much better that being in one of the htels that would require a taxi ride or shuttle bus to get into Naama Bay. Our room was about 5-10 minutes walk from the beach and 15 to 20 minutes from the center of Sharm. The walk to the center of Sharm is past all the sea front resturants so gives you the oppertunity to check them out.
The road crossing was OK with a man with a red stick who stood in front of the traffic to stop it so that you could go across, then on about the 3rd day of our stay they put in speed bumps. These slow the traffic down almost to a stop making the crossing patrol man pretty redundant (athough he gets a bit upset if you cross without him! probably as he will get told off for not helping you).
The beach is great for snorkelling with a reef starting at about 2ft depth about 20ft out. can't really comment on lying around on the beach as we didn't!
This was the nicest Hotel that I have stayed at. The main reson I wanted to write this review is because there seems to be a lot of people telling everyone that the Beach Hotel is much better, well we stayed at the Beach Hotel which was absolutly briliant, however we also went to the Palm Hotel a few times and this was also really really nice. Please don't worry too much as to which one you stay in as you'll have a lovely time either way. The main thing that I really need to mention above everything is the time factor it takes to walk from hotel to the other – 30 SECONDS!!! including crossing the road that people keep banging on about being really busy – It's not at all, There are people there that help you cross anyway (like a lollypop man) But really please don't be put off by this road as it takes about 5 seconds to cross. If you are more of a pool person then there are 3 pools at the Palm resort, and there is only 1 pool at the Beach resort. If you are a beach person then it will take you 20 seconds to walk to the beach from the hotel. Everthing else that I wanted to mention is more or less the same as what other people have said – that I would definately highly recomend this hotel. Have a great time if your going!!!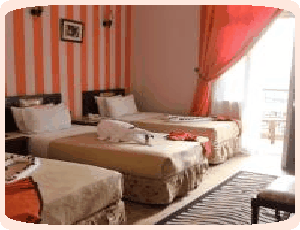 Sharm Hotels
Some thoughts for interesting things to do in Egypt
Check the map for suitable areas!.
Explore Giza Solar Boat Museum. (Giza)
Tombs of the Nobles (Abu Ar Rish Qebli) A network of ancient Egyptian tombs built into the cliff face along the Nile.
Visit Nubian Museum in Aswan. (Marsa Alam)
Take a guided tour of Egypt papyrus museum. (Giza)
Take a guided tour of Egypt papyrus museum. (Giza)
More Hotels in Egypt
Take a Taxi to Sharm
Egypt is an absolute nightmare for auto travel and getting to the Hotel Novotel Sharm El Sheikh Palm or nearby resorts can get a real pain. So why not take a pre-booked taxi and arrive at your hotel relaxed? You really don't want to take a random taxi, even at the airport, so try and book a reputable Sharm taxi firm in advance.

Popular Hotels This Week