Wondering about where to go on holiday? We are pleased to announce that Worldwide Holiday Packages will soon be posting more articles on where to go on holiday, holiday events in Sharm El Sheikh and in the whole south Sinai. Local News, Special offers from hotels such as Hotel Three Corners Saint George Sharm, Announcements for latest events, Openings of new Hotels, Diving centers and Clubs. All is now available at your finger tips so let us help with hotel room for your vacation this year. Be a frequent visitor, we have some of the most amazing value hotels, and make use of our fast growing, free of charge services before you book your vacation this year to the resort in Sharm El Sheikh. Let us help turn your next holiday into an awesome trip!
Looking for Holiday Reviews for the Hotel Three Corners Saint George Sharm?
Hotel Three Corners Saint George Sharm Holiday Reviews
Just returned from a 2 week holiday at the Three Corners Saint George. What a fantastic holiday, thank you to all the staff, our children were so upset to leave, they wanted to live at the hotel!!!!.
A huge shout out to the animation team, hats off to you all, you made us totally de-stress we had great fun!!! Especially Jodie, Jaden and Maddie (That Way)!
The hotel was spotless and the rooms were excellent very large with a huge patio/balcony overlooking the pool and our room man cleaned thoroughly and placed fresh towels daily.
Yes, the food was slightly repetitive but if you go on any 2 week holiday you will find this to be the case, we were concerned about mealtimes initially, but our children 7 yrs and 4 yrs eat well at every meal time which we were amazed at, they thoroughly enjoyed the food!!!
With regard to upset tummies, the only link we could come up with, as my husband and myself contracted the 'Pharos Revenge' would be down to too many cocktails and egyptian beer, as our children eat the same as us and were fine for the whole 2 week stay. If you do find yourself struck down with upset tummies the pharmacy next door to the hotel gave us the egyptian version of Immodium known as Anatalin and this cured us within 2 days and we were back on the cocktails before we knew it!! Yipee!!
The pools were amazing as was the beach, and all the staff were very friendly and very helpful. All in all to sum up, we would highly recommend this hotel. We would return here in future.
Hope this review has helped, just go and have a wonderful holiday at Three Corners St. George Hotel!!!
This was by far the best hotel I've been to. The hotel staff were amazing, The Three Corners Saint George hotel itself was very clean and the food was outstanding, I couldnt have wished for more, well worth the money. I will be rebooking to go back in december this year . I would like to thank everybody in thest george for a wonderful holiday and some of the best memories and cant wait to see everyone again. A special big thankyou to Mr Hany for all his help with my western union dilemma. I have and will continue to recommend st george to everyone i know as its perfect in everyway. See you all soon Rachel x x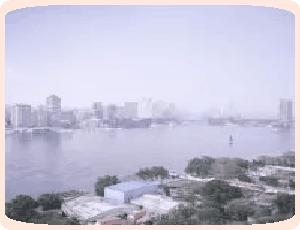 Sharm Hotels
Some random ideas for stuff to do in Egypt
Check the map for suitable areas!.
Tanis (Tanis) The once great capital of Egypt now crumbles forward as evocative ruins.
Take a helicopter view of Tiran Island. (Cairo)
Baron Empain Palace (El-Montaza) Located near Cairo's El Korba district, the abandoned mansion continues to inspire mystery and rumor throughout the city.
Enjoy at Hilton Luxor Resort and Spa. (Luxor)
Enjoy at Hilton Luxor Resort and Spa. (Luxor)
More Hotels in Egypt
Take a Taxi to Sharm
Egypt is an absolute nightmare for auto travel and getting to the Hotel Three Corners Saint George Sharm or nearby resorts can get a real pain. So why not take a pre-booked taxi and arrive at your hotel relaxed? You really don't want to take a random taxi, even at the airport, so try and book a reputable Sharm taxi firm in advance.

Popular Hotels This Week