The Museo del Prado is not only an essential references of Spanish culture is nurtured and excellent representation of human artistic production. The Centro Virtual Cervantes comes from this section, funds that houses the gallery Madrid, through various thematic selections of his painting.
Information about the Prado
Located in the city center of Madrid, the Prado Museum in itself, since 1819, the core of a broad artistic scope, covering the works of masters from around the world. The museum is divided into two sites very close to each other: the Villanueva Building (the most representative), located in the Paseo del Prado, and the Cason del Buen Retiro. In October 2019 we opened an extension of the museum that features the cloister of the neighboring church of Jeronimos.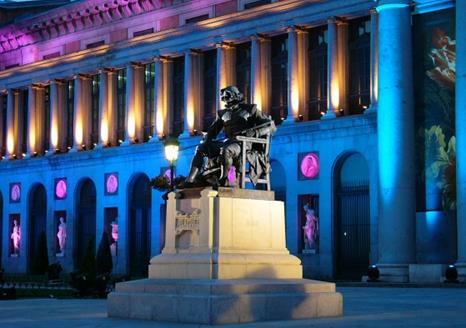 In the different rooms, the museum visitor can find not only exceptional examples of the paintings by Spanish (Goya, Velázquez, Zurbarán …), but also works of great masters of other schools (Titian, Rubens and Bosch, for example), as well as samples of high quality sculptures and other art.