Wondering about where to go on holiday? We are pleased to announce that Worldwide Holiday Packages will soon be posting more articles on where to go on holiday, holiday events in Sharm El Sheikh and in the whole south Sinai. Local News, Special offers from hotels such as Hotel Hilton Sharks Bay Resort, Announcements for latest events, Openings of new Hotels, Diving centers and Clubs. All is now available at your finger tips so let us help with accommodation for your holiday this year. Be a frequent visitor, we have some great hotels, and make use of our fast growing, free of charge services before you book your holiday this year to the resort in Sharm El Sheikh. Let us help turn your next holiday into the holiday of a lifetime!
Looking for Holiday Reviews for the Hotel Hilton Sharks Bay Resort?
Hotel Hilton Sharks Bay Resort Holiday Reviews
My boyfriend and I stayed at the Hilton Sharks Bay Resort for 11 nights and had the most fantastic holiday!
I had read so many reviews and was certain I wanted to stay in the new part so booked this through Thomas Cook (worked out extra £100 overall) and also emailed the hotel directly to confirm. It was all worth it, please, if you love lounging by a pool during the day the new side is for you, so worth it.
Upon arriving a golf buggy took us and our luggage to the room in the new side, we did have the room furthest away however it was fine and every room in the new side has a view of the fantastic pools!
The rooms are amazing, quite possibly the biggest and most comfortable bed I have ever slept in, huge walk in shower, huge plasma tv and brilliant air con system. All rooms have a tea/coffee facility and fridge stocked up with bottled water, all on the all inclusive. You will find this a god send as you will get through loads of water.
The first morning I set my alarm for 8am as I wanted to be out early to bag a decent sun bed. Well no need, as 75% of the hotel are English most people don't get up till late so we never ever had any problems getting sun beds. Sun beds were comfy and you get clean towels every day from the pool attendants. There are 2 pool bars, both with decking and other side being the swim up pool bar, these were brilliant. All 3 pools are huge and no other hotel we go to will compare to this.
There are 2 bars in the new side both which we felt lacked a lot of atmosphere in the evening. The restaurant was good with a choice of food every night, we didn't have any dodgy sickness. We heard a few people that did, but that could be down to the extreme heat and dehydration not the food.
Drinks on the all inclusive are fine, my boyfriend was happy with the beer, and I loved the cocktails!
Staff in the new side were fab, so happy and chatty. They work so hard and just such lovely people and they love the English. Be nice a polite to them and they will remember you for the rest of the holiday.
The old side was lovely too, and did prefer the bars and restaurant here only because it had more of an atmosphere. However evening entertainment was my one negative thing I have about this hotel. It really is non-existent. We spent our nights either having few quiet drinks, playing cards, or back in the room watching tv and relaxing. Soho square is a 10 minute walk away and lovely however be warned drinks outside the hotel are London prices. Gin and tonic was about £6!
The beach down in the old side is lovely too, would suggest getting there early to get sun beds. It was a 10 minute walk from our room down the beach was was quite tiresome in the heat, but the hotel shuttle bus runs every 15 minutes and the snorkelling is a must.
Naama Bay is a must. We took the hotel bus there, and cab back and loved it. There is such a busy buzz and great atmosphere. Go to the Camel bar! We ate out once in Naama Bay and food prices very reasonable, steak and chips £7, same price as a drink! We didn't go round the shops as we wanted to avoid getting hassled and buying rubbish we would never use!
The weather was HOT! About 44C during the day and 30c at night. However as there was a breeze it was bearable. One day there was no breeze and have never known heat like it, was too hot for me and im a sun worshiper!
All in all we had the most fantastic relaxing holiday, 10 days was perfect for us too although didn't want to come home. We would definitely return to Sharm el Sheikh and to the Hilton too. If you have booked to go, I am very jealous as you will have an amazing holiday.
I never write reviews but always read them before we travel but i have honestly never had such a good holiday as i did at the Hilton Sharks Bay. After three days we phoned home to tell my daughter to get some prices so we can go back to this hotel in october.(now booked for 8 of us to return) It was honestly that good. The staff were all really friendly and helpful. Every where was clean and the restaurant staff could not do enough for you.We found the food to be really good and there was always somthing you could have even if you were a fussy eater like my daughter, who by the way did not starve!! We stayed on the old side which suited us. Slightly dated compared to the new side but better for us as we liked snorkelling and it was so quick to get down to the sea. Snorkelling off the hotels jetty was out of this world. We had gone on a trip snorkelling but saw more from the jetty.Reviews are all well and good but i honestly think you need to make your own conclusions because everyones tastes are different.We are certainly going back hurray!!!!!!!!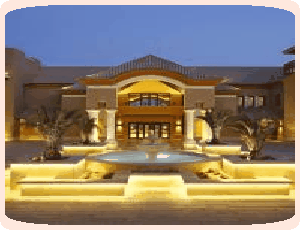 Sharm Hotels
Some suggestions for interesting things to do in Egypt
Go to the map for suitable areas!.
Walk in Wadi Hitan National Park. (Giza)
Agricultural Museum of Cairo (Cairo) A huge museum of much more than just agriculture displayed in a princess's palace.
Visit the Karnak temple and temple of Seti. (Luxor)
Samir Lama Memorials (Egypt) Scattered monuments in the middle of the Sahara dedicated to the late Egyptian actor and desert explorer.
Samir Lama Memorials (Egypt) Scattered monuments in the middle of the Sahara dedicated to the late Egyptian actor and desert explorer.
More Hotels in Egypt
Take a Taxi to Sharm
Egypt is an absolute nightmare for auto travel and getting to the Hotel Hilton Sharks Bay Resort or nearby resorts can get a real pain. So why not take a pre-booked taxi and arrive at your hotel relaxed? You really don't want to take a random taxi, even at the airport, so try and book a reputable Sharm taxi firm in advance.

Popular Hotels This Week