Wondering about where to go on vacation? We are pleased to announce that Worldwide Holiday Packages will soon be posting more articles on where to go on vacation, holiday events in Sharm El Sheikh and in the whole south Sinai. Local News, Special offers from hotels such as Hotel Sol Y Mar Mirabel Beach Resort Sharm, Announcements for latest events, Openings of new Hotels, Diving centers and Clubs. All is now available at your finger tips so let us help with hotel for your vacation this year. Be a frequent visitor, we have the best hotels we could find, and make use of our fast growing, free of charge services before you book your vacation this year to the resort in Sharm El Sheikh. Let us help turn your next holiday into the vacation of a lifetime!
Looking for Holiday Reviews for the Hotel Sol Y Mar Mirabel Beach Resort Sharm?
Hotel Sol Y Mar Mirabel Beach Resort Sharm Holiday Reviews
Have just come back from a weeks stay at the mirabel beach, first impressions wow what a place the reception area marble floors, pillars and gorgeous chandliers, check in easy with polite staff with a welcome drink from the adjoining bar if we so required. we were handed our keys and shown to our accomodation, shortly followed by the porter with our cases, although there was just the two of us we had a family room consisting of a huge king size bed, a separate lounge area with two settees (could be converted to single beds), a good sized bathroom with walk in shower, toilet/bidet and freebee soap, shower gel, shampoo and conditioner, a lovely good sized balcony and we were lucky enough to be overlooking the pool area with lovely landscaped gardens, well maintained with pretty flowers and palm trees. The staff from the gardeners to head waiters and chefs were ever so polite and nothing was to much trouble, we enjoyed the food in the restraunts although we didn't try the a la carte (1 free visit per stay), the complex is right on the beach with a pool bar serving cold drinks all day, sun beds and umbrellas all provided on the beach and around the pool, a ticket system for beach towels which enables you to have a clean towel every day provided you hand in your ticket and return your towels after use- great nice clean towels every day, works well.
I would say a little short on evening entertainment, but some lovely bars inside and out and lovely and comfortable, kept us going!. This was our first visit to egypt and will not be our last, and would definately go back to Mirabel Beach – A great holiday, great hotel, great staff, well done and thank you.
Stayed with husband at Mirabel Beach for two weeks. Never been to Egypt before and not sure what to expect.
Airport a bit confusing as not much direction given as to what to do once you get off bus from plane and enter the airport. Once we handed in Landing Forms, paid for Visa and handed in Swine Flu Form we were free to collect our luggage and were away on air conditioned coach to hotel. The transfer takes about 15-20 minutes.
During the holiday regularly saw planes flying over hotel but the noise was not an issue at all. It was actually really interesting to watch them as they do come over quite low.
Walked into hotel and was completely awe struck. Reception and Lobby very spacious and plush. On check in spent a couple of minutes completing forms and were then directed to our room. Luggage arrived at room 15 minutes later.
Due to lateness of arrival, small selection of food laid on for us which was a really nice touch.
Room – Excellent, pool view from balcony and could even see the beach. The room was spacious consisting of bedroom, TV and fridge (minibar – not part of all inclusive). Living room area with two sofa settee beds against each wall. Hallway with good storage facilities and safe. Bathroom really spacious with walk in shower. Really good air conditioning, which we needed as so hot! The overall decor was very good and neutral colours. Room cleaned daily and towels could be changed daily if required. Regularly received flowers in room from housekeeper and occasionally had towel decorations on the bed.
Restaurants – Two formal eating places. One was more stricter on dress code – men to wear trousers for the evening meal, the other accepted cut offs and shorts. The food was of a very good standard at breakfast, Lunch and Dinner. Always a large selection of food and different throughout the fortnight. I did hear some people say that there was nothing for them to eat! Well if you can not eat Venison, Veal, Beef, Seabass, Tiger Prawns, Calamari, Oysters, Pasta, Potatoes, Vegetables, Rice etc then maybe this is not the place for you! I will admit that food was not always piping hot but the staff were regularly replenishing the trays and I expect this when it is self service. The staff in restaurants do work very hard but on a couple of occasions were slow to deliver drinks to the table and were slow turning tables over. I believe this could be resolved by having a few extra staff in the restaurant.
We generally ate in the snack bars at Lunch time. Limited choice of food but what we had was good, Pizza, Burger, Pasta and Sandwiches.
We used our Worldwide Travel Meal Voucher to eat in the Lebanese restaurant. It was fantastic, three course meal with drinks and friendly staff.
In the evenings generally sat outside from bar area. Our waiter Ramy was excellent, very polite, efficient and took real pride in his work. 99% of the time we had drinks delivered to our table along with crisps, popcorn and nuts in the evening . The All Inclusive was local drinks but still a good selection. The entertainment was not brilliant but it sufficed.
Pools were lovely and clean and the grounds were immaculate. The drink huts by the pools were good serving hot and cold drinks. Sometimes drinks delivered to you but depended on the staffing. Sammy was fantastic. The hotel is really spacious and we had no problem securing sunbeds.
The beach was ok, very clean and not overcrowded but consists of shingle rather than sand. Not a major problem just a pain on your feet! Buy the correct footwear.
The hotel has a gym and spa but we did not use them. Gym would have been to energetic in the heat and found the spa really expenses.
Only ventured outside complex twice once to visit Nabq Bay shopping/bar area and once on a boat trip. Really recommend the snorkling. I seen some wonderful fish and coral and the water is really warm and clear.
Shopping was for me a bit of a nightmare. Good selection of shops on complex. Not really good at haggling and did feel at times pestered to enter the shops. You just have to be firm and direct which took a couple of days for me to master as at first I felt quite rude.
Overall I really enjoyed my stay here, Hotel was excellent, staff were friendly and efficient and food was of a higher standard than I expected. The grounds to the hotel are lovely and well maintained. There is not a great deal outside of the complex but a 20-25 minute walk takes you to the nearest shops/bars etc. There is a lot of building work taking place but never heard it. Nearly everyone we spoke too, including ourselves had at least one day where illness struck. Pharmacy on complex very good but prices inconsistant. Really do not think it was the food and all water is bottled and sealed. The money is a bit suspect and saw alot of people using Anti Bacterial Handwash!
There are alot of trips available but personally would go back during a cooler time of year to experience them.
We did tip certain staff but never felt that we had to. We would return to this hotel and are even considering it for next year. had a totally relaxing, chilled out holiday and met some lovely people.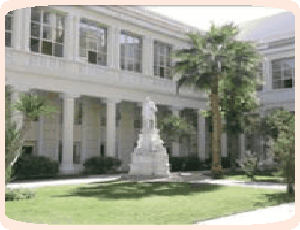 Sharm Hotels
Some great ideas for things to do in Egypt
Go to the map for suitable areas!.
Buy ornaments made of Great Sand Sea Glass of the Libyan Desert. (Cairo)
Malkata Palace (Luxor) The city-sized home palace of one of ancient Egypt's most powerful rulers gives us a rare look into the lives of the epoch's rulers.
Take a tour of Safari to Sahara Park. (Hurghada)
White Desert (Al Farafrah) An alien landscape of chalk-rock in the Egyptian desert.
White Desert (Al Farafrah) An alien landscape of chalk-rock in the Egyptian desert.
More Hotels in Egypt
Take a Taxi to Sharm
Egypt is an absolute nightmare for auto travel and getting to the Hotel Sol Y Mar Mirabel Beach Resort Sharm or nearby resorts can get a real pain. So why not take a pre-booked taxi and arrive at your hotel relaxed? You really don't want to take a random taxi, even at the airport, so try and book a reputable Sharm taxi firm in advance.

Popular Hotels This Week