Wondering about sorting vacations? We are pleased to announce that Worldwide Holiday Packages will soon be posting more articles on sorting vacations, holiday events in Sharm El Sheikh and in the whole south Sinai. Local News, Special offers from hotels such as Hotel Tropicana Grand Azure Resort Sharm, Announcements for latest events, Openings of new Hotels, Diving centers and Clubs. All is now available at your finger tips so let us help with accommodation for your needs for your vacation. Be a frequent visitor, we have the best hotels, and make use of our fast growing, free of charge services before you book your vacation to the resort in Sharm El Sheikh. Let us help turn your next holiday into the holiday of a lifetime!
Looking for Holiday Reviews for the Hotel Tropicana Grand Azure Resort Sharm?
Hotel Tropicana Grand Azure Resort Sharm Holiday Reviews
10 night holiday. Young couple: 24-25years old
Hotel: Cleanliness excellent. Very efficient staff who are also very friendly and always willing to help. We had a Superior Twin room which was very basic – just beds and bathroom. This was slightly disappointing however we spent very little time there.
All the swimming pools looked beautiful and the children in the resort seemed to enjoy them a great deal especially the water slides. We spent most of our time on the beach which is accessible to other hotels and resorts in the area. Although saving sunbeds is prohibited people still do so this is the best option. We would go down at 9 then pop to have breakfast and return to our beds soon after. We always got a great location, with good view and windbreaker. Beach entertainment was fun; lots going on including 'Botcha', Vollyball and dance classes. The entertainment is mostly Italian but they accomodate all nationalities very well. there's pool and table tennis if you fancy getting out of the sun.
Food was great. You have to book an a la carte at 10am the day before you want to go. We managed to get in to one everynight of our holiday! Meditterannean was best (Morrocan type dishes including a fantastic mixed grill), then Italian (beautiful steak), then Chinese (which is the most popular probably due to the English!!) and finally the Fish restaurant which was the only disappointment. Very poor especially considering it's right on the beach. Buffet restaurant was also good. Glad to report no stomach upsets here!
One negative point the bars were quite small with slow staff so at times, particularly before dinner, there was quite a substantial wait. There should be more bars for the volume of people in the hotel.
If you want a relaxing beach holiday, beautiful sea with lots of fishes to see with a simple snorkel and goggles this is the place. I would rate it four star. There is room for improvement; it is no frills or individual attention and at times, especially on arrival, you feel herded about like sheep, but overall it delivers and I came back very satisfied that I'd got value for money.
Just back after a week at the resort. Its a good hotel with an imposing entrance, lovely grounds with well kept gardens. The facilities are generally excellent. The speciality dining rooms are well worth the hassle of queuing up to book for.
However the main Marrakesh dining room food left a lot to be disired. The standard was similar to 3 star hotels in Spain which we stayed in years ago, and on occasions the lunch time food appeared to be what had been on the previous evenings menu.
The cafe on the beach and the Pizza grill are well worth going to during the day time.
As far as the rooms are concerned we booked a deluxe room. I would hate to see what a standard room consisted of. The furniture was quite shabby and definately needs refurbishment.
The swimming pools are excellent and you always manage to get a sunbed even if the towel boy has to find it for you.
Generally we had a great holiday and I would even recommend this hotel but it is definately not a 5 star
My family and I really enjoyed this holiday. We were all inclusive, so plenty to drink and eat whenever you want. It also has its own water slide which is fun for one or two goes a day. The staff are averagely friendly, you will find some who are not helpful and some that are. I would recommend tiping on the first day at the swim up bar and the lobby bar, then that waiter will remember you for the rest of your stay and serve you quickly.
The only downfall to this holiday was all four of us got diarohea at some point in the holiday, I ended up staying in bed for a full day with sickness and diarohea. I was drinking plenty of water, so I put this down to the heat or food poising. The food was fairly average though, for a five star hotel I would have expected a better range of food.
We also went to the pyramids in Cairo one of the days which was absolutely amazing and I would definatly recommend this if you are travelling to Egypt. We flew from sharm to Cairo as the bus journey wastes a lot of your holiday and will leave you exhausted. We also went on a boat trip around part of the island. We stopped off at several points to do snorkelling which was amazing, there how beautiful fish in the sea. I would definatly recommend the pyramids and the boat road with the snorkelling.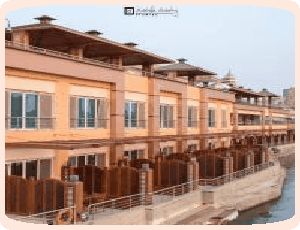 Sharm Hotels
Some random ideas for things to do in Egypt
See the map for suitable areas!.
Take a trip to Alexandria national museum. (Alexandria)
Pyramid of Djoser (Al Badrashin) This ancient structure is widely thought to be the oldest intact pyramid in the world.
Discover Desert Breath in Qesm Hurghada. (Hurghada)
Take a walk through petrified forest protected area. (Cairo)
Take a walk through petrified forest protected area. (Cairo)
More Hotels in Egypt
Take a Taxi to Sharm
Egypt is an absolute nightmare for auto travel and getting to the Hotel Tropicana Grand Azure Resort Sharm or nearby resorts can get a real pain. So why not take a pre-booked taxi and arrive at your hotel relaxed? You really don't want to take a random taxi, even at the airport, so try and book a reputable Sharm taxi firm in advance.

Popular Hotels This Week