Wondering about sorting holidays? We are pleased to announce that Worldwide Holiday Packages will soon be posting more articles on sorting holidays, holiday events in Hurghada and in the whole south Sinai. Local News, Special offers from hotels such as The Grand Plaza Hotel Hurghada, Announcements for latest events, Openings of new Hotels, Diving centers and Clubs. All is now available at your finger tips so let us help with hotel room for your next trip. Be a frequent visitor, we have some top quality hotels, and make use of our fast growing, free of charge services before you book your next trip to the resort in Hurghada. Let us help turn your next holiday into the best holiday ever!
Looking for Holiday Reviews for the The Grand Plaza Hotel Hurghada?
The Grand Plaza Hotel Hurghada Holiday Reviews
"I went with my husband and our two kids to the Grand Plaza hotel for the Easter holiday, we had much fun, everything was perfect, the kids had much fun in the pool and the kids club. We enjoyed the beutiful beach of the hotel. The food was perfect. The stuff were very friendly. I will go to this hotel"
"We found this hotel to be clean, friendly and perfectly situated for our week of relaxation and winter sun. We were one of the few Brits in a predominantly german & russian area and the hotel staff loved us! We went half board and all of the three restaurants served delicious food. Alcohol is expensive, but there is an off"
"Me and my Wife went to this Hotel for our anyversary. Boy I tell you, it was an adventure! Sad enough I do not mean a good adventure! This beeing an all inncluded Hotel we excpected a lot, especially watersports activities, good food, and great leisure time. When we went there, an Ukrainian TV team was filming an episode for"
"We've just returned yesterday from a one week holiday in this very nice 4* hotel. The personnel is very friendly, the service is OK. Our room was big enough and every day well cleaned. The hotel has 2 swimming pools. The small pool, situated near the reception, is heated in winter. The meals were always good and various enough (along"
"I've been there with my hasband and 2 friends. When arrived we were not waiting at all, after 5-7 minutes we were in our rooms already. Rooms are very clean, comfortable bathroom big enough. Also we had a very cosy balcony with a nice view of arbor surrounded by water. (And my friends had the same) The food was very"
"Officially this is a 4 star hotel and it is just that at maximum. Dont expect to find a luxury place. Rooms are clean but look a bit worn. Personal is friendly but knowledge of english is mediocre, they probably better speak russian as at least 50 % of the hotelguests are russian. Food is average. Not much variation, every"
"What was wrong with the Grand Plaza ? EVERYTHING, What was good about it – NOTHING. We spent a lot of time choosing our holiday hotel, after we'd decided on Egypt and Hurghada as our destination. As most were about the same price, we thought that they'd be about the same standard. The Grand Plaza was given a 4*+ Rating…. "
"Je suis partie cet hiver, fin janvier à Hurghada au Grand Plaza hôtel ! J'ai d'abord eu peur pour le"
"Insgesamt war es ein super Urlaub, genauso wie wir ihn uns erhofft hatten, mit einem super Hotel, sehr sauber und"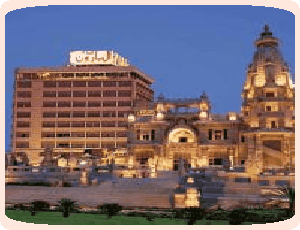 Hurghada Hotels
Some ideas for interesting things to do in Egypt
Check-out the map for suitable areas!.
Picnic in the Dolphina Park. (Sharm El Sheikh)
Desert Breath (Hurghada) A massive work of modern art that appears to be a crop circle in the middle of the desert.
Visit Karnak Open Air Museum. (Luxor)
The Temple of Abu Simbel (Nubia) Ozymandias' time-keeping temple.
The Temple of Abu Simbel (Nubia) Ozymandias' time-keeping temple.
More Hotels in Egypt
Take a Taxi to Hurghada
Egypt is an absolute nightmare for auto travel and getting to the The Grand Plaza Hotel Hurghada or nearby resorts can get a real pain. So why not take a pre-booked taxi and arrive at your hotel relaxed? You really don't want to take a random taxi, even at the airport, so try and book a reputable Hurghada taxi firm in advance.

Popular Hotels This Week