Wondering about where to go on holiday? We are pleased to announce that Worldwide Holiday Packages will soon be posting more articles on where to go on holiday, holiday events in Luxor and in the whole south Sinai. Local News, Special offers from hotels such as El Gezira Hotel Luxor, Announcements for latest events, Openings of new Hotels, Diving centers and Clubs. All is now available at your finger tips so let us help with accommodation for your holidays. Be a frequent visitor, we have the best hotels, and make use of our fast growing, free of charge services before you book your holidays to the resort in Luxor. Let us help turn your next holiday into the holiday of a lifetime!
Looking for Holiday Reviews for the El Gezira Hotel Luxor?
El Gezira Hotel Luxor Holiday Reviews
"The staff are great, the rooms are stopless clean, nothing posh about it , but the service is wonderful, i am made to feel as i am family, and they take great care of me, it is not far from all the history, just a taxi ride away from the Valley, or you can get a camel if you prefer,… more "
"This is a beautiful hotel. the rooms are simple and clean, aircon, fridge and great bathroom and wonderful balcony surrounded by flowers and plants over looking the lovely pool- very peaceful and calm especially after madness of east bank and sights. Ferry is 5 minute walk if that and takes 5 mins to get to town whenever you want. So… more "
"We had a fantastic time at the El Gezira Gardens. This appartment based hotel offers a real oasis in the sun away from the hustle and bustle of Luxor, yet only a short (and cheap) ferry ride away from Luxor Temple – the ferry itself only being 5 to 10 minute walk away from hotel. The rooms are basic, but… more "
"If you are looking for a genuine egyptian experience with friendly service then this is the place for you. This isnt a five (or even four) star luxury hotel but it is clean tidy, well kept and full of character. The hotel itself is situated on the quiet West Bank of Luxor away from the bussle and is ideally situated… more "
"What a great little hotel! It was a relief to take the local ferry (E£1) across the Nile to the west bank, away from crowds. Lovely room with aircon and fan. Great roof top terrace for relaxing with a turkish coffee. Hotel offers simple but tasty meals. Recommend nearby El-Fayroux hotel for egyptian food in a lovely garden restaurant. Would… more "
"We had an amazing experience in the Gezira Garden. On our first night, the hotel had a small party on the roof (amazing food, live traditional music, and dancing) and we met some locals that gave us amazing tips on things to see that normal tours don't. This made all the difference in our trip. The hotel itself was very… more "
"Situé sur la rive ouest, l'hotel Gezira est idéalement placé pour visiter les sites archéologiques de la montagne thébaine tranquillement… more "
"Das GEZIRA GARDEN HOTEL ist eine schmucke 33 Zimmer- Oase mit herrlicher Gartenanlage und einladendem Swimmingpool. Lage: Westbank, vom Anlegeplatz… more "
"Voilà plusieurs années maintenant que je fréquente cet hôtel. Avec tous les problèmes de dévaluation de la monnaie, il reste… more "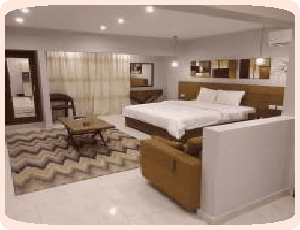 Luxor Hotels
Some great ideas for unmissable trips to do in Egypt
Check-out the map for suitable areas!.
Visit Royal Jewelry Museum. (Alexandria)
Check out Fjord Bay and Saladin Citadel in Taba. (Cairo)
See the treasures of the heavenly cathedral. (Cairo)
Nilometer (Cairo) An ancient instrument used to measure the waters of the Nile so Egyptian farmers would know whether to expect famine or flood.
Nilometer (Cairo) An ancient instrument used to measure the waters of the Nile so Egyptian farmers would know whether to expect famine or flood.
More Hotels in Egypt
Take a Taxi to Luxor
Egypt is an absolute nightmare for auto travel and getting to the El Gezira Hotel Luxor or nearby resorts can get a real pain. So why not take a pre-booked taxi and arrive at your hotel relaxed? You really don't want to take a random taxi, even at the airport, so try and book a reputable Luxor taxi firm in advance.

Popular Hotels This Week