Looking for Holiday Reviews for Palm Garden Village Hotel?
Palm Garden Village Hotel Holiday Reviews
"This collection of bungalows was very beautiful. Very peaceful. Our room was spacious with a four poster bed. Due to the fighting which finished just before we arrived we were the only ones staying here for one of the nights which made for quite a strange feel. The spa was closed – so if you want to use it check"
---
"We have been there for three nights during our journey in Sri Lanka and the hotel is great placed in the middle of the tropical jungle of Anuradhapura. Rooms are big enough and well divided into two/three rooms per bungalow. You must walk a wile to reach Your room but this makes it better for Your privacy. The pool is"
---
"Stayed for one night. Made to feel most welcome. Beautiful hotel Great food. Would have loved to stay longer. All staff extremly friendly and very helpful. Very clean. Brilliant swimming pool. All in all a great hotel. Would highly recommend. more "
---
"I had stayed here in Nov 06 with my family and enjoyed it. They seemed to tailor the food according to nationality of which tour group was staying. we got luck as an Italian group was in. I returned alone in Aug 07. The hotel was almost empty; not hotel's fault something that almost all upmarket hotels are suffering from"
---
"We stayed at this hotel for just one night during our tour of the cultural triangle and I wish we'd been able to stay longer. The hotel has a certain polish to it from the large reception area bar and restuarant huge swimming pool and bungalows in which you stay. Apparently this hotel is owned by an Italian who is"
---
"We stayed three nights and found this hotel to have a beautiful setting with excellent friendly staff. The food wasn't the best we had in Sri Lanka but the service certainly was especially in the dining room. Highly recommended. more "
---
"From the moment you drive onto the grounds to the walk to your room its the best!! Two SriLanka women at front desk greet you and help you with your reservation a bellboy then takes your luggage to your room as you pass by the most beautiful pool and garden I have ever seen rooms are set in 2s"
---
"Nice Hotel in a garden setting. Rooms are nice but functional. The bungalows are quite spread out so be prepared to walk a few meters from your room to the restaurant. They have an aryuvedic spa. Food is buffet style. Large swimming pool. Lots of nice furniture around. Very friendly staff though a bit slow"
---
"Le palm garden village hôtel est situé dans un domaine immense vert et fleuri au bout duquel se trouve un"
---
"Abbiamo prenotato le nostre vacanze al Palm Garden Village Hotel attraverso il sito web. Abbiamo chiesto una settimana tutto incluso"
---
Anuradhapura Hotels Hotels
SriLankan Air Taxi to Anuradhapura Hotels
Sri Lanka is a land that is truly blessed by Nature. Its beauty unfolds in myriad ways and with so much to see, time is precious and getting to the Palm Garden Village Hotel or nearby resorts can get a real pain. So why not take a Sri Lankan air taxi and arrive at your hotel unstressed? Internal flights in Sri Lanka operate from a dedicated domestic terminal at the Bandaranaike International Airport and fly to Colombo City (Waters Edge, Kotte), Bentota, Dickwella, Koggala, Kandy, Castlereagh, Sigiriya, Batticaloa and Trincomalee.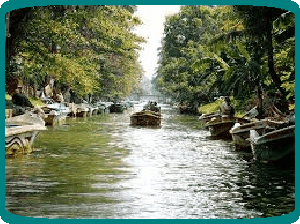 Popular Hotels This Week